Coldplay Is Reportedly Working On A New Album Called 'Music Of The Spheres'
By Katrina Nattress
February 7, 2021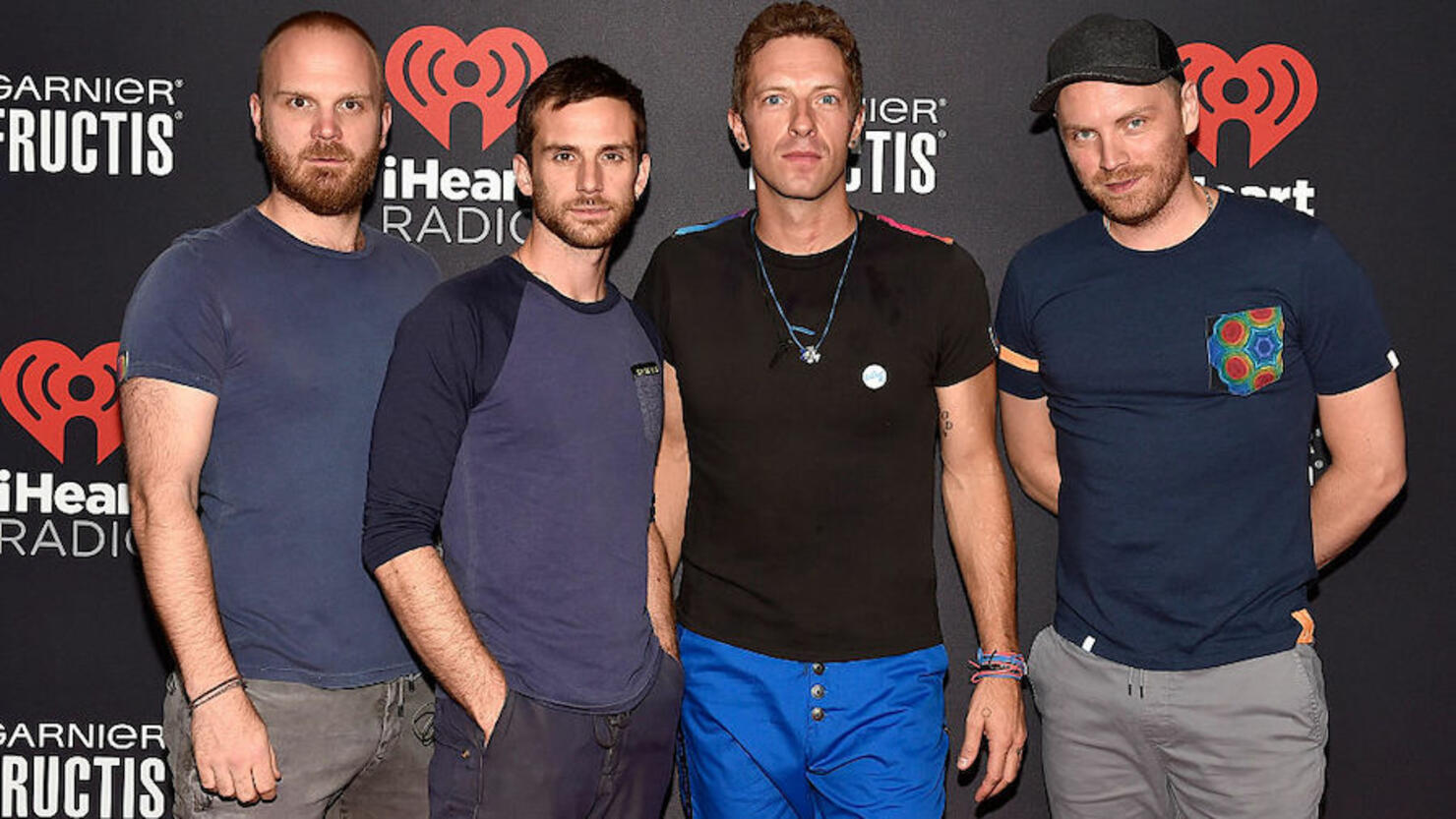 Coldplay is reportedly working on a new album called Music Of The Spheres. A source close to the band recently revealed to The Sun that they've been working on new music during quarantine.
"Chris [Martin] and co. have been dropping hints for a while but now it's finally getting off the ground," the source said. "They've been busy working on new music during lockdown and it'll all culminate in the record, which has the working title Music Of The Spheres."
According to the source, the rumored title has already been trademarked and will be included on "merchandise and everything they'd need for a tour. It's a really exciting time for everyone involved."
The album will be Coldplay's ninth and followup to 2019's Everyday Life.
New music isn't the only thing Martin's been focusing his time on as of late. Earlier this month it was revealed that he and his girlfriend Dakota Johnson secretly moved in together over the summer. The news came six weeks after the actress was spotted with a giant emerald on her ring finger, sparking engagement rumors.
Martin and Johnson have been dating since late 2017. They're very hush-hush about their private lives; however, the Fifty Shades of Grey star's mom Melanie Griffith spilled the beans in 2018, confirming their relationship.
Photo: Getty Images