Pedro Gomez, ESPN Award-Winning Veteran Baseball Journalist, Dead At 58
By Jason Hall
February 8, 2021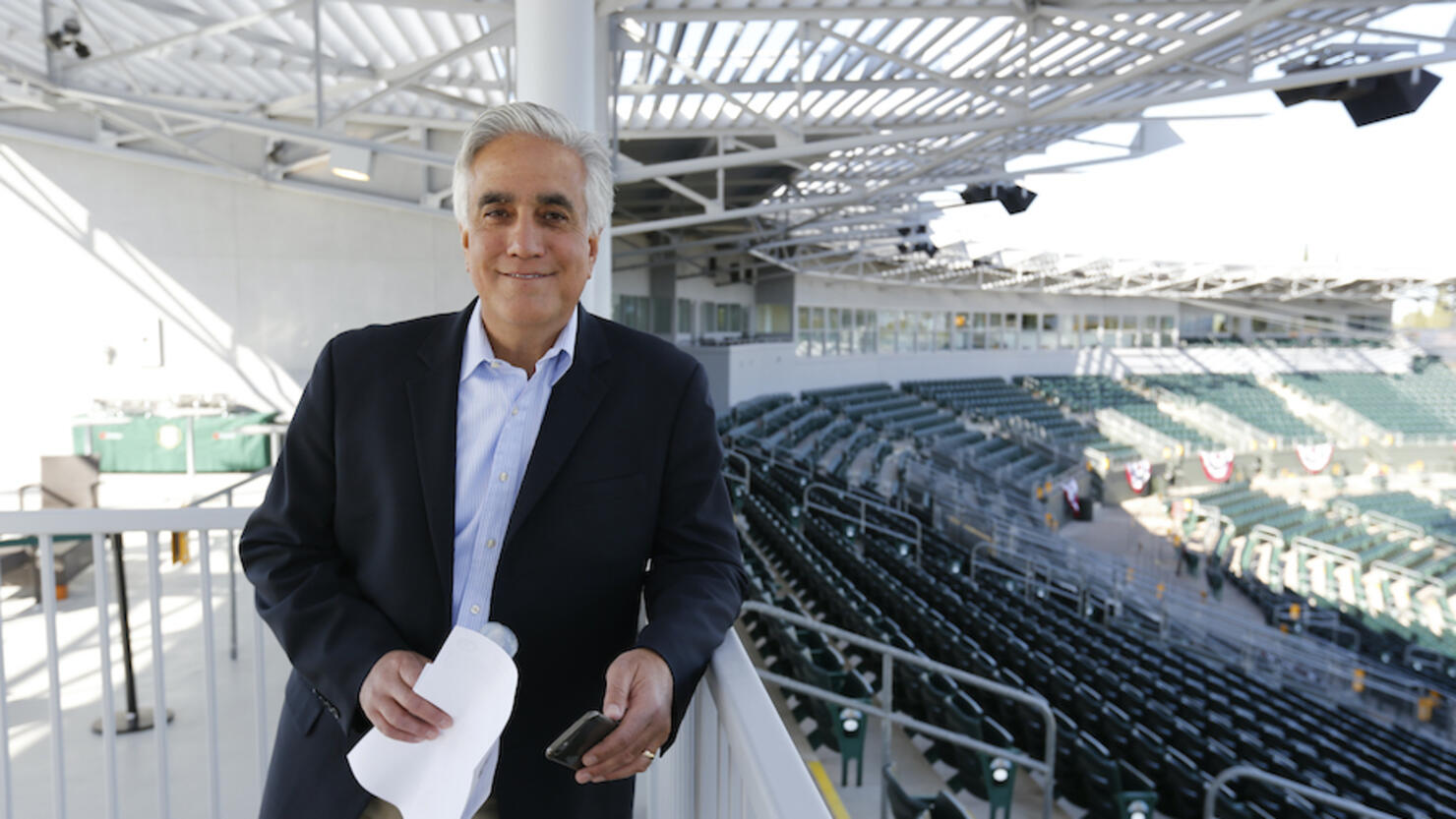 Award-winning ESPN reporter Pedro Gomez, regarded as one of the nation's top baseball journalists died unexpectedly on Sunday at the age of 58.
ESPN confirmed Gomez's death on its official website Sunday. The Phoenix-based journalist covered baseball throughout his decorated 35-year career, which included more than 25 World Series and more than 20 All-Star Games, as well as contributions to 'SportsCenter,' 'Baseball Tonight,' and other ESPN studio shows during his tenure with the network.
"We are shocked and saddened to learn that our friend and colleague Pedro Gomez has passed away," said Jimmy Pitaro, Chairman, ESPN and Sports Content. "Pedro was an elite journalist at the highest level and his professional accomplishments are universally recognized. More importantly, Pedro was a kind, dear friend to us all. Our hearts are with Pedro's family and all who love him at this extraordinarily difficult time."
Gomez is survived by his wife, Sandra; daughter, Sierra; and sons Dante and Rio, a pitching prospect in the Boston Red Sox organization.
"Pedro was far more than a media personality," his family said in a statement. "He was a dad, loving husband, loyal friend, coach and mentor. He was our everything and his kids' biggest believer."
Gomez, the son of Cuban parents who migrated to Miami prior to his birth, was part of ESPN's 2016 coverage of the Tampa Bay Rays' historic game against the Cuban national team in Havana.
Prior to joining ESPN, Gomez contributed to the Miami News, the San Diego Union, the San Jose Mercury News, Miami Herald and the Sacramento Bee prior to joining the Arizona Republic in 1997 as a columnist and national baseball writer.
Photo: Getty Images