Pennsylvania Lt. Gov. John Fetterman Officially Announces Run For Senate
By Jason Hall
February 8, 2021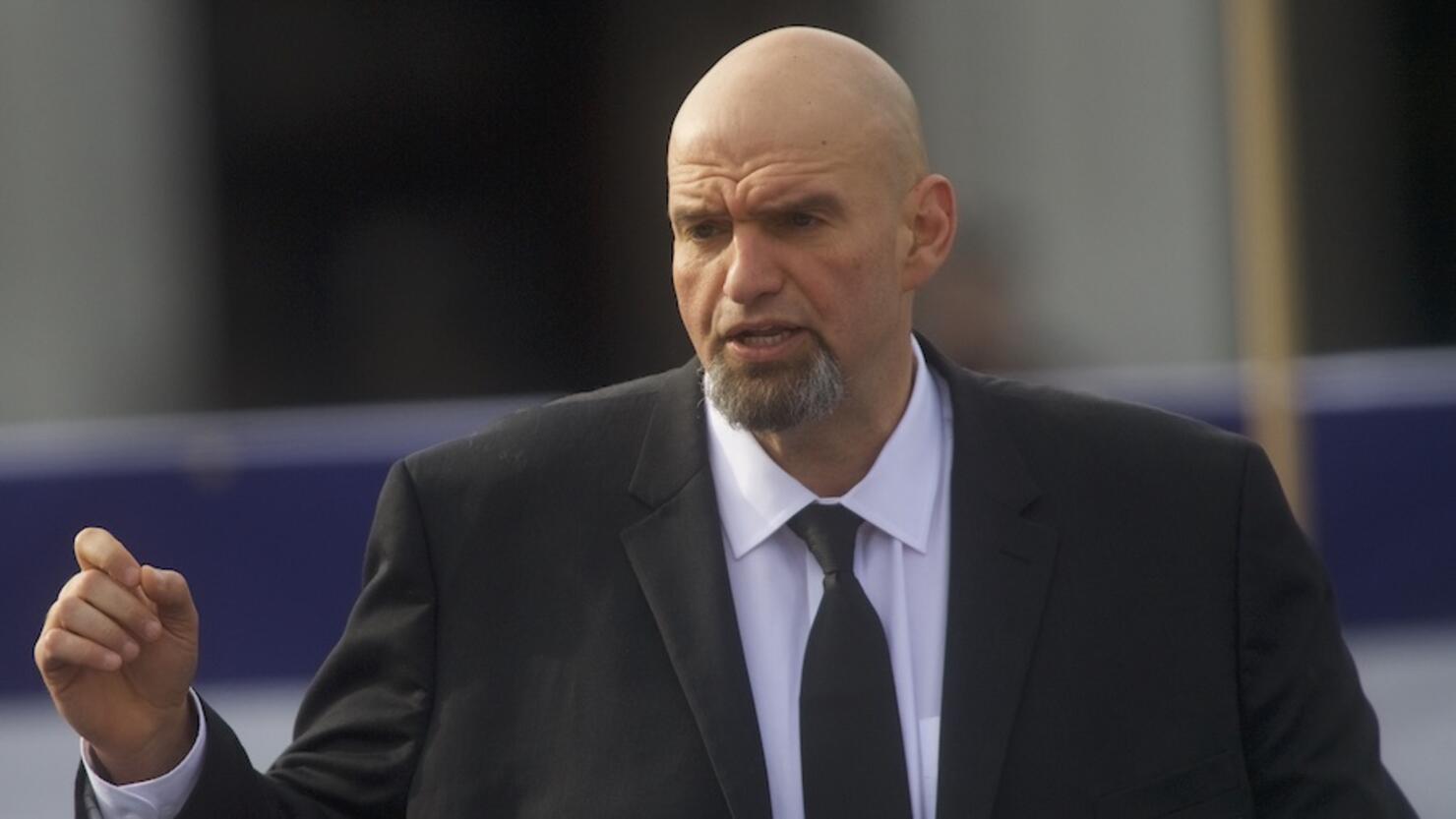 Democrat Pennsylvania Lieutenant Governor John Fetterman officially announced his intention to run for U.S. Senate in 2022 on Monday (February 8.)
Fetterman's official website now includes a signup page for individuals looking to receive updates on his Senate run, WPXI reports.
The lieutenant governor also released the following statement obtained by WPXI Monday morning:
"I'm running for the United States Senate for the same reason I ran for Lieutenant Governor in 2018 and Mayor of Braddock 16 years ago, because I believe in a set of core truths. I believe in the dignity of work and the dignity of a paycheck. I believe the union way of life is sacred. I believe in healthcare as a fundamental, basic human right. I believe in environmental justice, I believe our criminal justice system needs a significant overhaul. I believe that the war on drugs needs to stop and we need to legalize marijuana across this country. I believe that the LGBTQIA community deserves the same rights and protections that the rest of us enjoy in this country. I believe that every community and every county in Pennsylvania is worth fighting for. As a member of the United States Senate, I will never stop fighting for these core values and these communities, just as I have for the last 20 years."
Fetterman filed papers to run for Pennsylvania's open U.S. Senate seat on Friday, becoming the first major candidate to enter what is expected to be a key race during the midterm elections, the Hill reports.
The lieutenant governor has teased interest in a Senate run previously, which led to a campaign account raising more than $1 million during the first two weeks of its launch in January. On Thursday (February 4), Fetterman officially filed a statement of candidacy with the Federal Election Commission.
Fetterman, 51, is regarded by many as an "outside-the-box" politician who lives in a converted car dealership, is 6'8" and has a tattoo of the numbers "15104" on his left arm to represent the zip code for his hometown, Braddock, Pennsylvania.
State political observers expect several potential candidates to run for the seat currently held by Senator Pat Toomey (R), who announced he would retire at the completion of his current term rather than seek re-election.
Fetterman, who previously lost a four-way primary for the Democratic nomination to challenge Toomey in 2016, is expected to be challenged by several fellow Democratic challengers including State Senator Sharif Street, who has also filed papers to run, as well as Reps. Chrissy Houlahan and Conor Lamb.
Photo: Getty Images