Jessica Biel Reacts To Justin Timberlake's Apology Post To Britney & Janet
By Hayden Brooks
February 12, 2021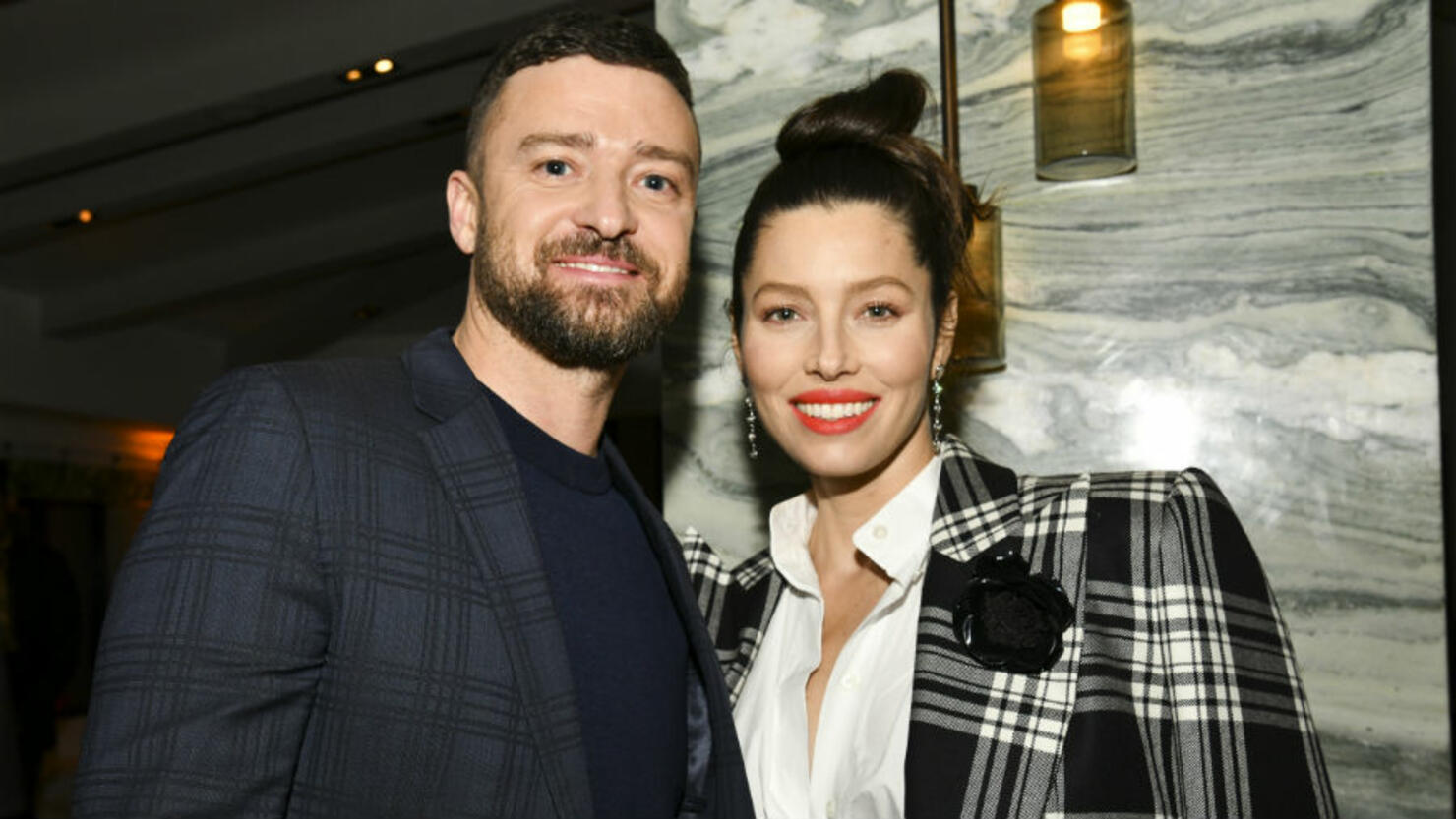 Jessica Biel has reacted to husband Justin Timberlake's public apology to Britney Spears and Janet Jackson.
On Friday (February 12), Biel, 38, took to the post that Timberlake, 40, shared as a response to the heavy criticism he's received over his treatment for Spears, 39, and Jackson, 54. "I love you," the actress wrote, adding a red heart emoji to her response. "I am deeply sorry for the times in my life where my actions contributed to the problem, where I spoke out of turn, or did not speak up for what was right. I understand that I fell short in these moments and in many others and benefited from a system that condones misogyny and racism," JT wrote in the post. "I specifically want to apologize to Britney Spears and Janet Jackson both individually, because I care for and respect these women and I know I failed."
"I have not been perfect in navigating all of this throughout my career. I know this apology is a first step and doesn't absolve the past," he continued. "I want to take accountability for my own missteps in all of this as well as be part of a world that uplifts and supports. I care deeply about the wellbeing of the people I love and have loved. I can do better and I will do better."
Timberlake's name has been a hot topic after the Framing Britney Spears documentary aired last week and chronicled the media's hand in her public breakdown, as well as her 13-year conservatorship. In the 75-film, The New York Times reminded viewers of how the star treated his former flame after their 2002 break-up by making mention of their sex life in the press and casting a body double in his "Cry Me a River" music video. Additionally, social media users were quick to point out that the star also failed to stand up for Jackson for their 2004 Super Bowl halftime performance, where she experienced a wardrobe malfunction.