Man Steals Engagement Ring From Girlfriend, Proposes To Another Woman
By Zuri Anderson
February 16, 2021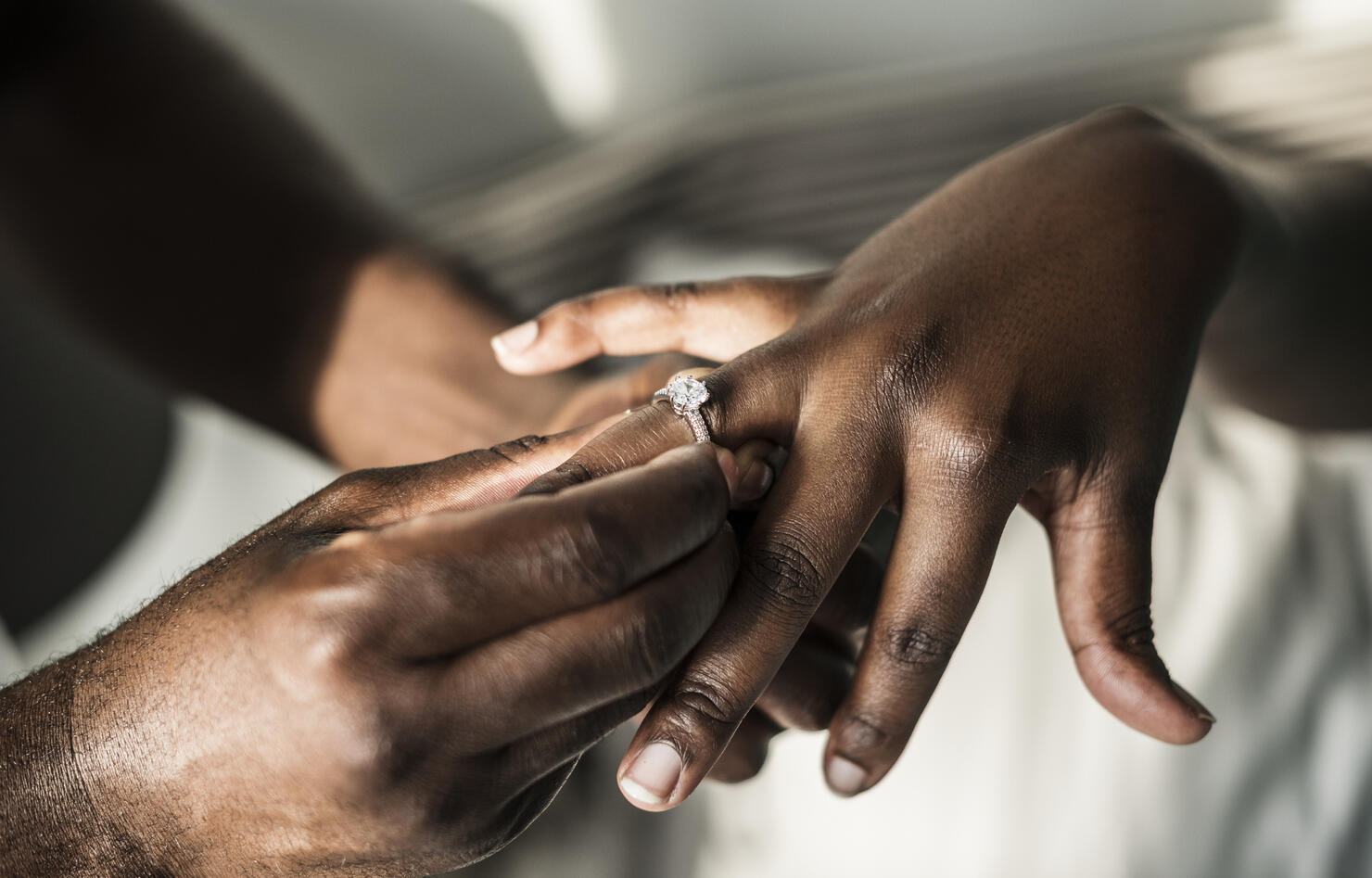 Florida authorities are looking for a suspect who stole an engagement ring and wedding bands from his girlfriend and used them to propose to his other girlfriend, WFTV reported.
An arrest warrant is out for 48-year-old Joseph L. Davis on a felony charge of grand theft, according to the Volusia Sheriff's Office. Detectives said Davis went by "Joe Brown" with one girlfriend and "Marcus Brown" with the other.
An Orange County woman told authorities earlier this year that her boyfriend was engaged to someone who lived in Orlando. When she looked up the fiancée's Facebook page, officials said she noticed something peculiar in a photo of the fiancée -- she was wearing a wedding band and engagement ring identical to her own, from a prior marriage.
According to the woman, when she checked her jewelry box, she discovered her rings were missing along with several other pieces of jewelry, including a diamond ring that belonged to her grandmother. Deputies said her missing jewelry is valued at about $6,270.
After confronting "Brown" about the thefts, the woman got in contact with the fiancee and even got some of her belongings back, according to the sheriff's office. They both started cooperating with investigators after they called off their relationships with "Brown."
The Orlando fiancée told authorities "Brown" brought her to the Orange City girlfriend's house while she was at work, claiming the home was his. They reportedly had plans to move in together, but "Brown" dropped the plans at the last minute. The fiancée also reported a laptop and some jewelry missing from her apartment after Brown moved out and disappeared.
Both women met "Brown" on the same dating app, OKCupid, in 2015 and 2016, deputies said. Because neither knew his real name, it was hard for investigators to track "Brown" initially. The fiancee connected detectives with family members of "Brown" in North Carolina, where they learned the man's real name is Joseph Louis Davis.
"Davis, it turned out, had a record as a convicted felon out of Oregon and North Carolina, and has an active arrest warrant out of Oregon for a hit and run crash with injuries," the sheriff's office wrote. "His prior arrests include possession of fictitious ID, filing a false police report, domestic assault and possession of cocaine with intent to sell."
As of Tuesday (February 16), authorities are still looking for Davis.
Photo: Getty Images