Two Dead After Winter Storm Blankets Tennessee In Ice And Snow
By Sarah Tate
February 16, 2021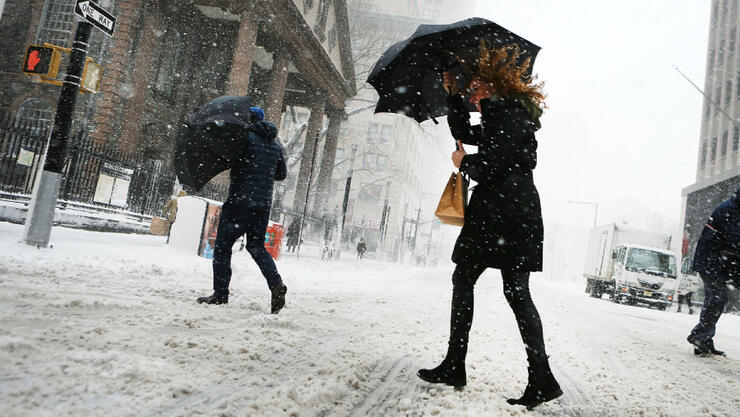 At least two people are confirmed dead after a winter storm hit Tennessee over the weekend. According to the Tennessee Department of Health, the deaths, one in Shelby County and the other in Maury County, were as a result of the winter weather.
While the identities of those who died and their causes of death have not been released, WREG reports that a 10-year-old boy in Shelby County died after falling through a frozen pond on Sunday morning (February 14) at his Millington home. The boy's 6-year-old sister was also injured in the fall.
"It's a low probability event with, unfortunately, a high consequence and our hearts go out to the family right now," said Brent Perkins of the Shelby County Fire Department. He said that though bodies of water may appear to be frozen during winter weather, the waters around Tennessee don't usually freeze with enough thickness to support someone's weight.
Both children were taken to Le Bonheur Children's Hospital where the boy was pronounced dead. As of Tuesday morning, the young girl is in critical condition, according to News Channel 5.
While only two deaths have been confirmed, multiple wrecks have been reported across the state due to frozen roads. Several wrecks involving tractor trailers occurred Tuesday morning along Interstates 40 and 65, and the Nashville International Airport has delayed or canceled nearly every flight.
Another winter storm is expected to make its way to Tennessee this week, as the state continues to feel the impact of the most recent winter weather.
Photo: Getty Images