What To Know About The Texas Power Outage
By Anna Gallegos
February 17, 2021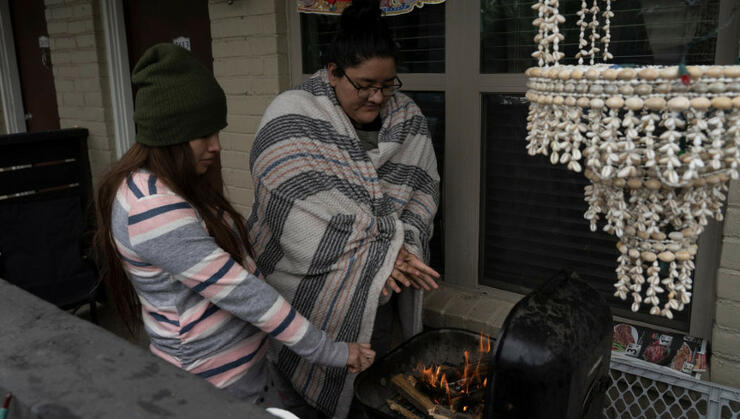 Nearly 3.4 million Texans are still without power on Wednesday afternoon and are struggling to stay warm as temperatures hover around freezing in much of the state.
How did this happen?
Texas is the only state in the nation with its own power grid, which is managed by Electric Reliability Council of Texas. When a winter storm moved across the state earlier this week, the demand of energy skyrocketed because Texans were at home trying to stay warm. The demand was so high that the grid could not generate enough electricity.
What caused the blackouts?
Electricity is generated from a combination of natural gas, coal power, wind power, and nuclear power. Texas power plants are built for extreme summer conditions since extreme winter weather is rare in much of the state. Equipment and power plants couldn't function because of the freezing weather. Other factors contributed to generators being off line.
ERCOT also started rolling blackouts on Monday to prevent the power grid from becoming overloaded.
How is this effecting residents?
Because the blackouts are unpredictable, some Texans have been without electricity for days at a time.
Just spent however many days in Austin w no power, no heat + a baby in -0. drove south all night 2 escape incoming storm but roads r rly dangerous rn. Super worried about ppl. What's best way to get food and heat to ppl rn? This is a v dangerous esp for kids

— 𝑪𝒍𝒂𝒊𝒓𝒆 𝒅𝒆 𝑳𝒖𝒏𝒆࿎ (@Grimezsz) February 17, 2021
People are trying to stay warm without heaters. Some Texans are reporting that the temperatures inside their homes are in the 40s because of current conditions.
Texans say they are angry and feel like they're abandoned.
The blackouts are also causing issues for area water utilities and water treatment plants. Residents in Houston, Austin, Fort Worth, Corpus Christi, and other cities are being asked to boil their water before consuming to make sure their water is safe.
Power outages have also caused grocery stores to close.
When will the power come back on?
Unfortunately, no one knows. ERCOT is still working to get power plants and generators working. The agency doesn't have a deadline for when that might be.
Photo: Getty Images