Long Lines, Closed Stores Meet H-E-B Customers On Tuesday
By Anna Gallegos
February 16, 2021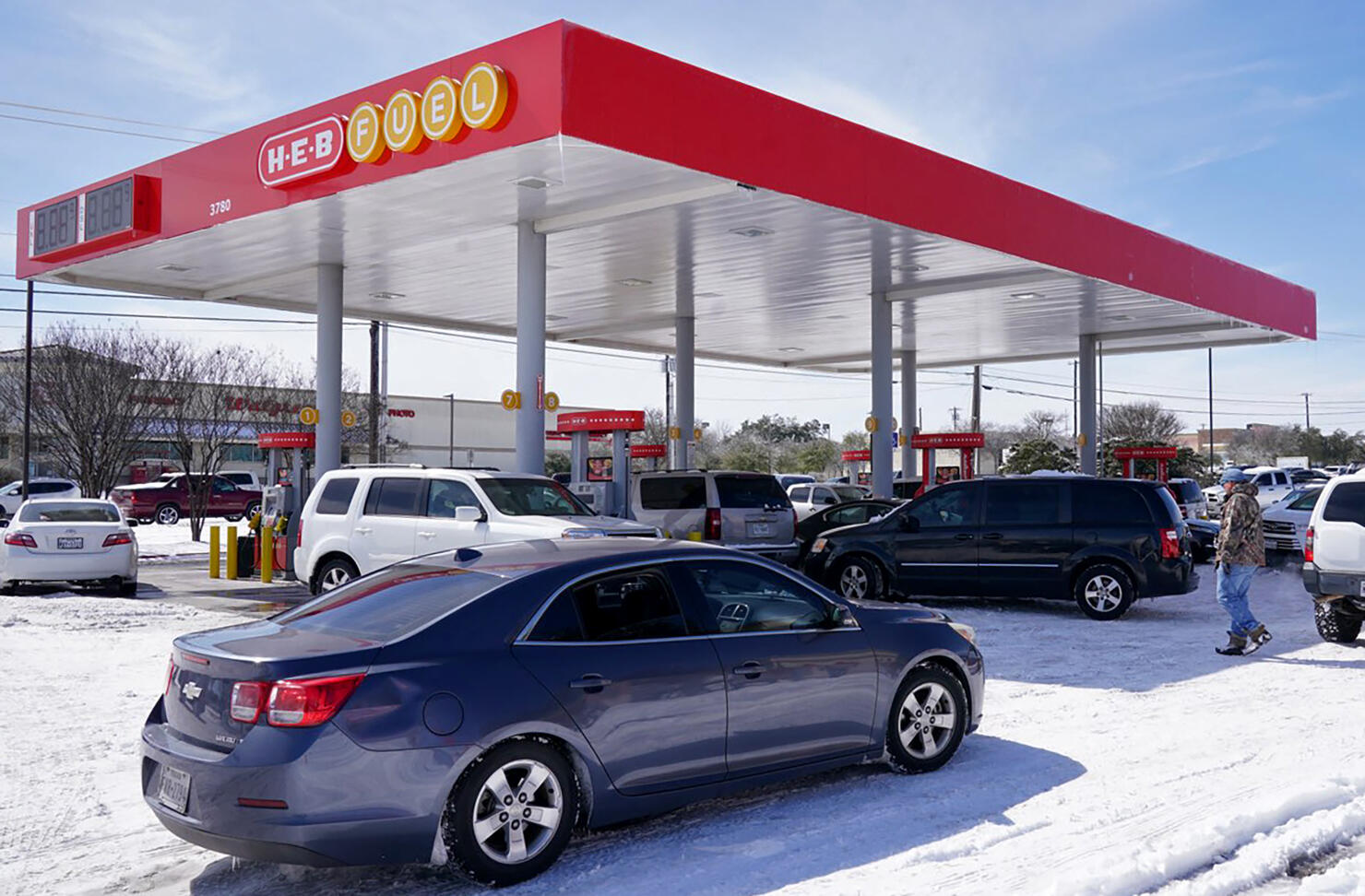 H-E-B stores are altering their hours and products after long lines of customers showed up on Tuesday.
Now, most stores in Austin, San Antonio, and other parts of Texas that were hit hard by winter weather will close at 5 p.m. Some locations, particularly in Central Texas, closed even earlier on Tuesday afternoon because of on-going power outages in Texas.
An up-to-date list of H-E-B location hours can be found here.
At H-E-B locations that are open, lines of customers extended up to a mile and a half outside the store. Throughout much of Texas, the grocery stores were among the few places that were both open and had power.
For the customers who braved the lines, there was no guarantee that they'd be able to get their groceries. Stores were quickly selling out of staples like eggs and milk.
On Tuesday afternoon, H-E-B announced that customers can only buy two of each item per shopping trip:
Water Gallons
Water multipack
Eggs
Milk
Bread
Propane Tanks
Meat shelves nearing empty at Edinburg McColl @HEB. Egg and milk cases empty. Bread and other aisles still look good. Dunno why people are loading up on meat when so many lack the refrigeration to store it. pic.twitter.com/HcCZzm8Qy3

— Dina Arévalo (@PhotogDina) February 16, 2021