Florida Restaurant Goes Viral Over Unique Sign Saying Masks Aren't Required
By Zuri Anderson
February 18, 2021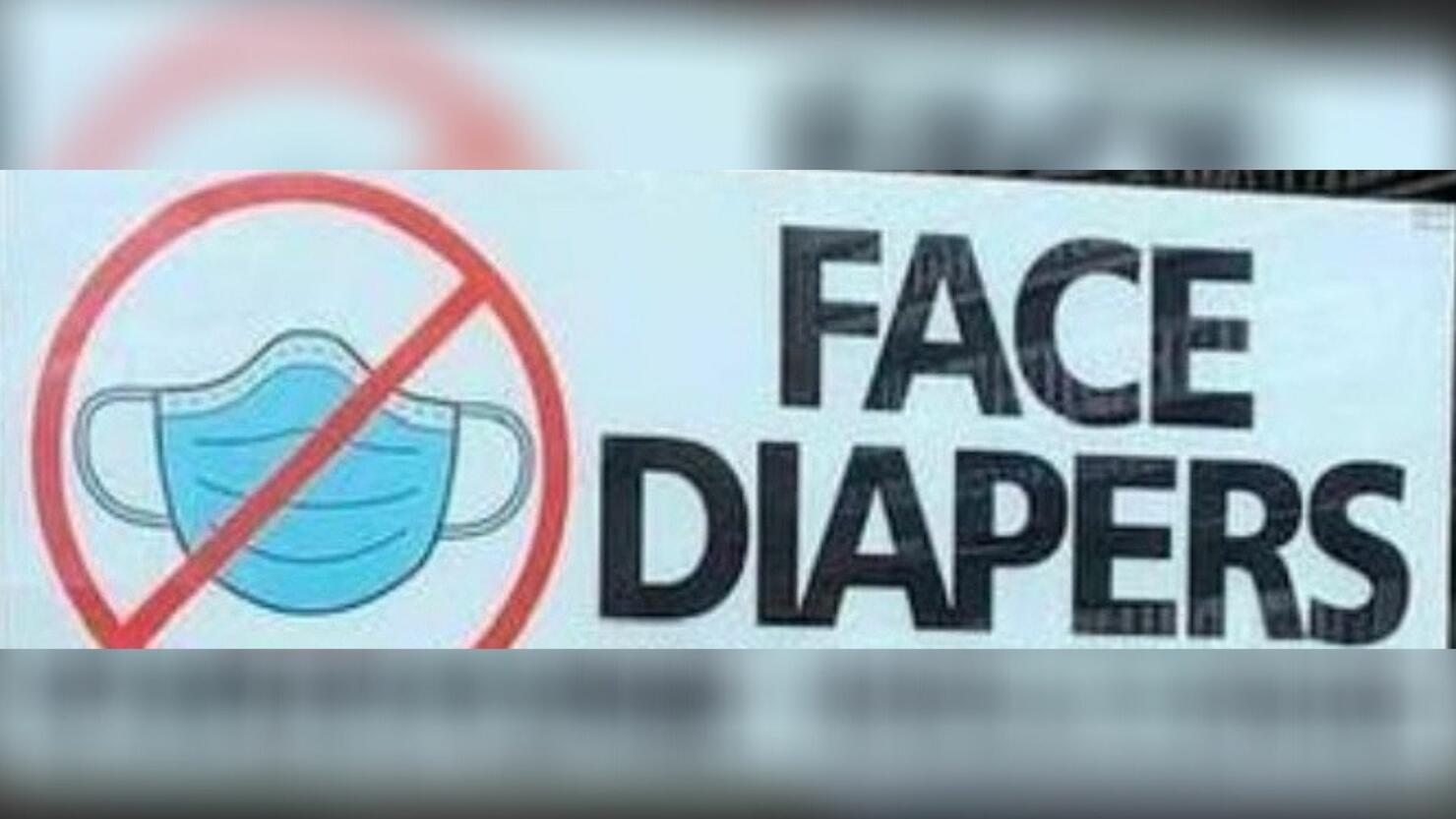 One Florida restaurant's sign about face coverings is making waves on social media, according to The Hill.
A picture posted to Facebook Sunday (February 14) shows a sign reading, "Face diapers not required, Everyone welcome." The post by BeckyJack's Food Shack reads, "Howdy Folks! Happy Valentine's Day 💗 A friendly reminder that we DO NOT require Face Masks." As of Thursday (February 18), this Facebook post has over 800 shares and more than 3,000 reactions and comments.
Is the restaurant violating any COVID-19 rules on masks? According to state and local guidelines, no. The restaurant is located in Spring Hill, Florida, which is part of Hernando County. This is the county's policy for businesses and mask rules:
"According to the Governor's Office, the Governor's Executive Order does not mandate the use of masks. However, it is recommended that customers, employees and employers consult CDC guidance, and utilize face masks when social distancing measures cannot be maintained."
Gov. Ron DeSantis also blocked local governments from enforcing mask mandates with fines.
"We're getting a ton of feedback, both positive and negative," Jesse Fox, the restaurant's owner, told reporters. "I don't feel like I am going against the grain. I feel like I'm using common sense."
Photo: BeckyJack's Food Shack