Luke Combs & Maren Morris Discuss Racism and More During CRS Panel
By Taylor Fields
February 18, 2021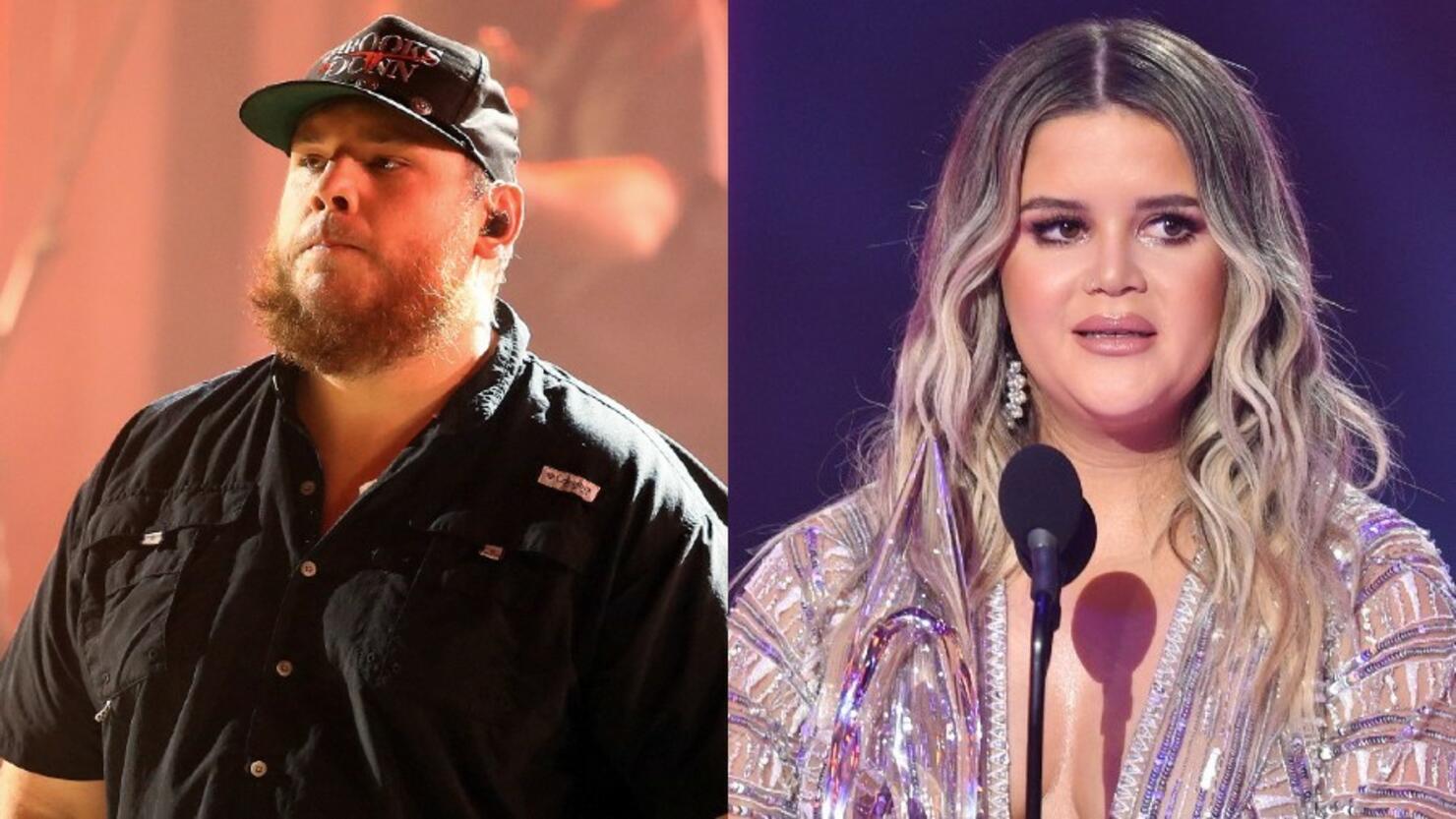 Luke Combs and Maren Morris took part in an important conversation during this year's Country Radio Seminar conference this week, as they discussed racism in country music, especially as it has related to recent events.
A few weeks ago, Combs released a new song called "The Great Divide," a song intended for a bluegrass album he had been working on during the pandemic but was inspired to release it, given the turbulence of this past year. When he released the song, he explained, "It isn't meant to be political or try and tell you what to think or believe; that's not my job. It's just me saying how I felt when I wrote it and I wanted y'all to hear it." Following the release of "The Great Divide," photos had resurfaced of the country star posing with The Confederate flag, and now Combs is apologizing.
During the CRS panel, Luke recalled (via Variety), "When I released the song, there were some images that resurfaced of me, and it's not the first time that those images have surfaced and have been used against me. And obviously those are images that I can't take back." He continued, "Obviously in the age of the internet, those things live forever. And there is no excuse for those images. … It's not okay. As a younger man, that was an image that I associated to mean something else. And as I've grown in my time as an artist, and as the world has changed drastically in the last five to seven years, I am now aware how painful that image can be to someone else." He added, "At the time that those images existed, I wasn't aware what that was portraying to the world and to African-American artists in Nashville that were saying, 'Man, I really want to come in and get a deal and do this thing, but how can I be around with these images being promoted?' And I apologize for being associated with that."
Elsewhere during the panel, Maren Morris addressed the recent scandal surrounding Morgan Wallen, and her willingness to be outspoken on the subject. Morris has been publicly vocal about her views, and explained during the panel:
"This isn't about going after people or a fan base for sport. That doesn't give me pleasure. But I think (saying) 'We're different; we're country; we protect our own; we don't go after people in public' … Well, I mean, going after someone saying the N-word is bad? That's the least we can do is not say that. I think that your fans are a reflection of you and what you're about. And you can't control a human being, but you absolutely can let them know where you stand. And I appreciate Morgan saying 'Quit defending me' to his fans, because it's indefensible. And he knows that; we know that… All we can do is, so there isn't an elephant in the room, is say that out loud and hold our peers accountable."
Later on, Maren shared, "My husband — because I had some fans coming after me after just calling it out — was like, 'I've never seen someone so willing to get the s*** kicked out of themselves' — talking about me. And I was like, yeah, that's true. But I mean, imagine what a Black person in country music feels every day. So, this is like a sliver of it. I just think if you love something, you absolutely should call out the parts that are complicit and wrong, so we can move forward in a healthier way. And I think sitting here having this conversation with you, Luke, at CRS, the week of country music (pros gathering), is a huge step. We've all got healing to do. And accountability is the first step of that. I think that we're on the road to a very hopeful place, but we have to be willing to have these conversations with each other and with our friends. I don't care if you're holding them accountable on Twitter or if you're holding them accountable after a show when people are drunk on the bus — just call them out when you see it happening so we can move forward."