Luke Combs Previews New Unreleased Song 'Growin' Up And Gettin' Old'
By Lindsey Smith
February 18, 2021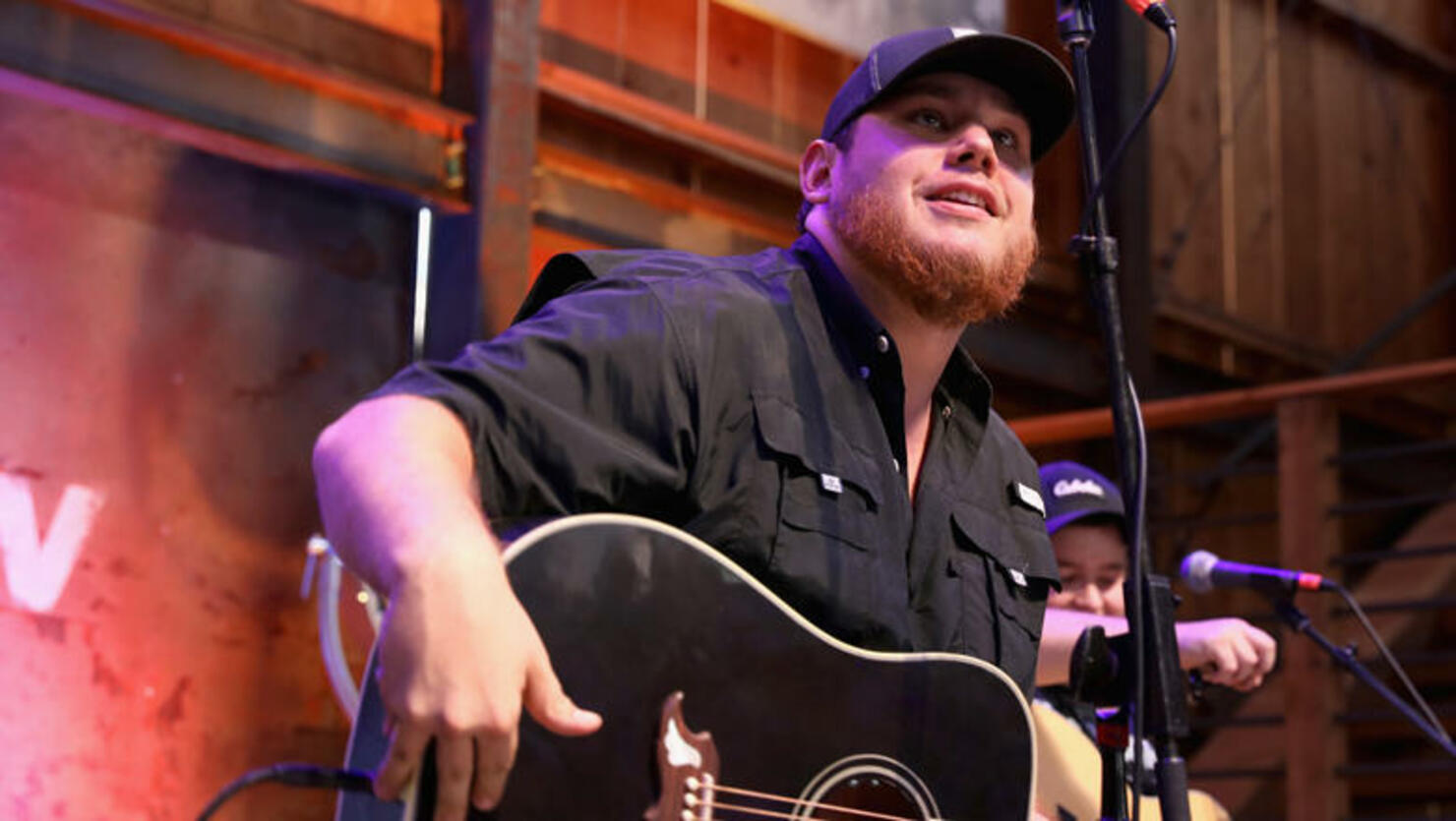 While Luke Combs is currently stranded in Daytona Beach, FL, due to inclement weather in Nashville, he's still staying busy.
Combs took to social media on Wednesday (February 17) to give fans a sneak peek of a new song he's been working on with Channing Wilson and Rob Snyder.
"Haven't been able to get home from Daytona yet because of the weather, so we're just hanging out and I figured I'd share a new song I've been working on," Combs wrote on Instagram.
The chart-topper traveled to Florida to perform his first live show since the start of the COVID-19 pandemic when he performed at Daytona International Speedway's NASCAR season-opening race.
The song is titled "Growin' Up and Gettin' Old" and the lyrics are relatable for anyone feeling like they can't celebrate at the bar as much as they used to in their younger years and prefer their "happy hour" to take place right at home.
In one verse he shared, Combs sings: "I still hit them dive bars every once in a blue moon / Got a wild card that I keep inside my boot / I been thinking lately maybe I should save it / 'Cause them hangovers sure kick my a** these days / I spend most my happy hours here at home / In the middle of growing up and getting old."
"This song is my life. Need this one released so I can make it my theme song," one fan commented while another wrote, "I can't wait to hear this one recorded!"
While he hasn't divulged too much info about a new album, Combs did reveal he was working on a Bluegrass album in quarantine. 
Photo: Getty Images