WATCH: SUV Breaks Though Ice After Driving Across Lake Near Pittsburgh
By Jason Hall
February 18, 2021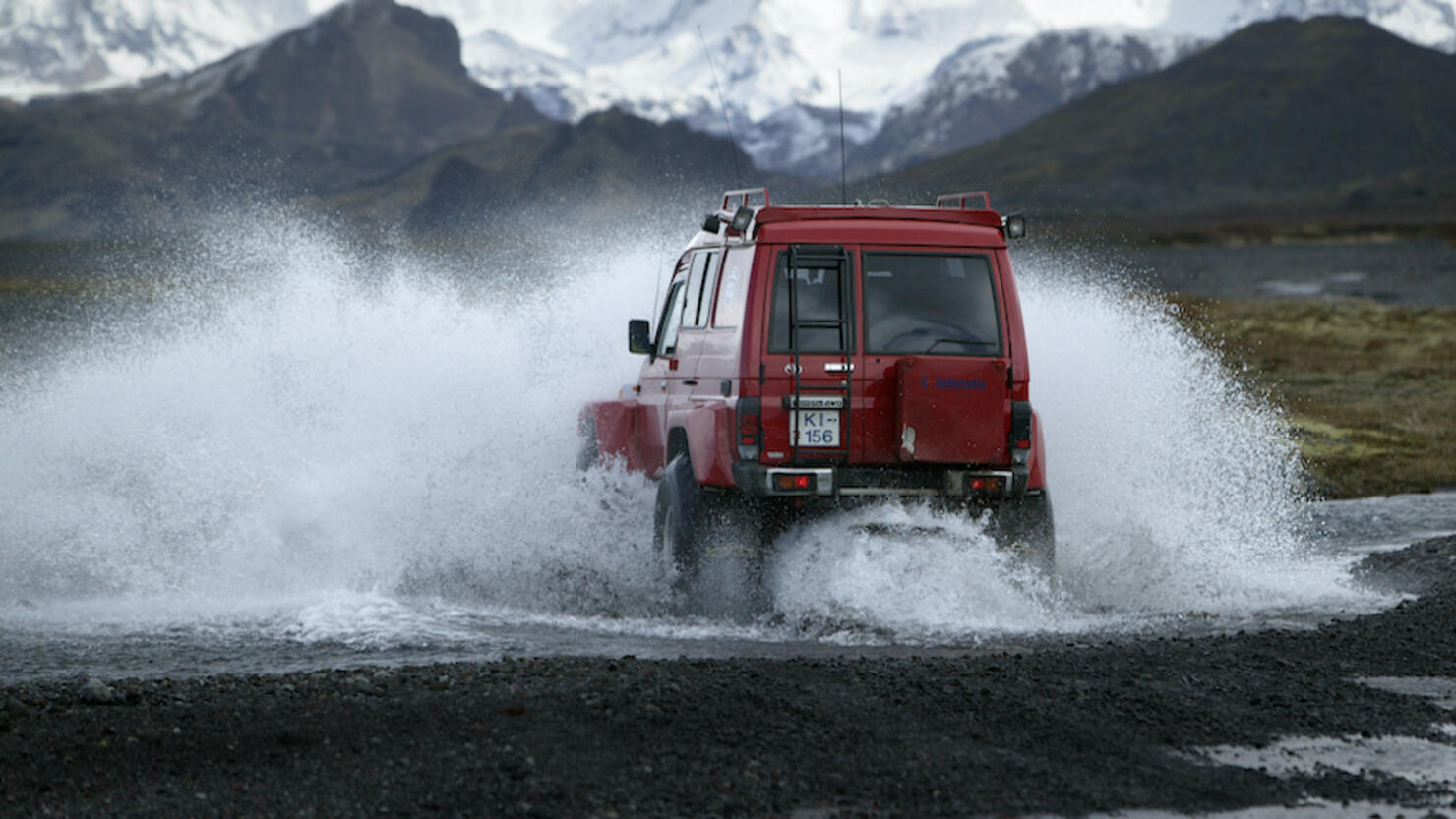 An SUV partially broke through ice in Western Pennsylvania Wednesday (February 17) night after its driver attempted to drive over a frozen lake.
The 24-year-old from Franklin Park was stuck after one wheel of the SUV broke through the ice on North Park Lake in McCandless Township, WPXI reports.
Local police and firefighters received a report of the incident at around 10:30 p.m. in the area of Babcock Boulevard and Pearce Mill Road.
Several first responders were spotted on the frozen lake near the SUV, while others stayed alongside it, WPXI reports. No injuries were reported and the driver was able to exit the vehicle safely, officials confirmed.
"He was lucky to get out, and we hope this serves as an example to stay off the ice in North Park. It's dangerous, without a doubt," Lt. Scott Scherer, Allegheny County Police District 3 Commander, told WPXI.
The driver said he thought it would be fun to try to drive over the ice, but claimed he mistook the lake for a parking lot when he approached it from the boat ramp area, missing the "boat launch" signs, as well as others prohibiting all activity except for ice fishing nearby, according to police.
The SUV was successfully removed from the lake once responders had the proper equipment at the scene.
Police said the 24-year-old wasn't under the influence, but could face charges if deemed appropriate following an investigation into the incident.
Photo: Getty Images