Ken Jennings' 'Jeopardy!' Hosting Gig Is Ending: Here's Who's Up Next
By Hayden Brooks
February 19, 2021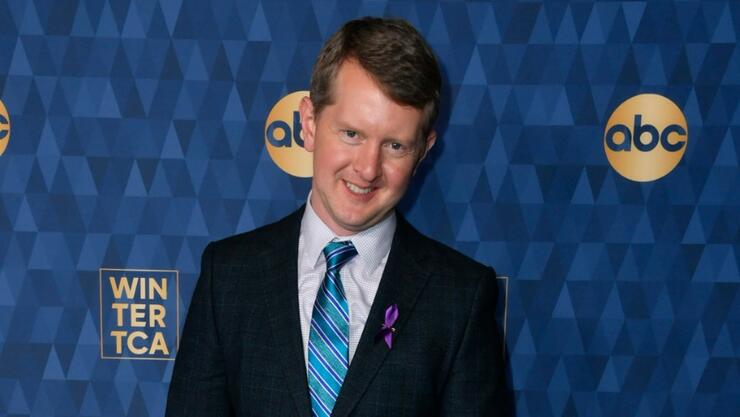 It's safe to say that Ken Jennings has done the late Alex Trebek justice in serving as the first guest host since his passing.
On Friday night (February 19), the 74-time champ's stint will come to an end after hosting the show since early January. Mike Richards, the show's executive producer, who has experience in front and behind the camera, will take over his duties until March 5. "I was very fortunate to have a front row seat to watch and study Alex," Richards said in a statement on the Jeopardy! website. "Stepping in as a guest host was incredibly humbling, emotional and a lot of fun. It will forever be the honor of my life."
Afterward, Katie Couric will host episodes airing March 8 - March 19. Among the subsequent stars set to take over duties include Aaron Rodgers, Bill Whitaker, Mayim Bialik, Dr. Oz, Anderson Cooper, Savannah Guthrie and Dr. Sanjay Gupta.
As you know, Trebek passed away on November 8 from stage 4 pancreatic cancer. He was 80. In an interview with Entertainment Tonight, Richards shared details about the beloved TV icon's last day with his family. "He had a nice final day. He was out on his swing that he loved with his wife and surrounded by family," Richards said of Trebek's time with wife Jean. "It was a very peaceful day, there were laughs, and then he went to sleep."
"If you know Alex, he did everything that perfectly and even his last day was done that perfectly. I just love that he had a nice, a good last day," Richards continued. "Ultimately, his family came back into town. He was surrounded by everyone and I think he knew that it was his time. He was very at peace with that."