Pat Smear One-Ups Dave Grohl On Who Should Induct Foo Fighters To Rock Hall
By Andrew Magnotta @AndrewMagnotta
February 19, 2021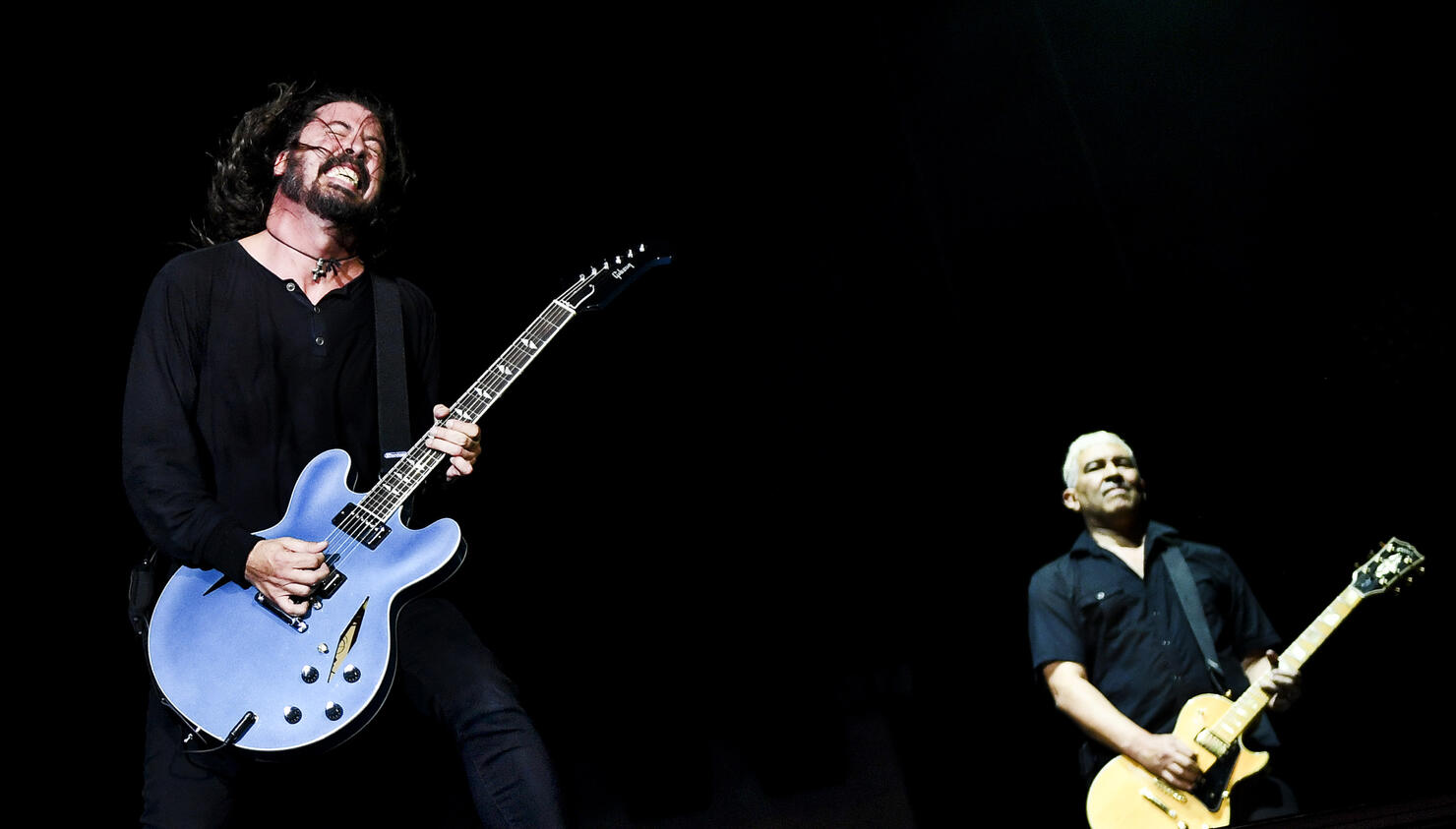 Foo Fighters have been one of the biggest rock bands in the world for the past 20 years or so and were nominated for induction into the Rock and Roll Hall of Fame this year, their first year of eligibility for the honor.
Whether the Foos will get into the Hall of Fame this year or not is anyone's guess (the Hall snubs deserving nominees every year), but the band will eventually get in, and someone will have to induct them.
In a recent conversation, Howard Stern asked the band who they'd like to meet on the Rock Hall of Fame stage when the time comes. Frontman Dave Grohl and guitarist Pat Smear offered different names.
Grohl began by explaining that the band hadn't yet discussed the question in private, so he could only give the first name that came to mind. His thoughts went back to when he made the band's first album on his own, using 'Foo Fighters' as a kind of alias.
"I called [the first demo] Foo Fighters because I didn't really want everyone to know it was me. I thought maybe if I give someone a cassette and they think it's a band, then they'll be surprised when they find out that it's just one person and that it was me," he said. "Coming out of Nirvana was like, I didn't want to say, 'I've got a solo project!' So I called it Foo Fighters."
The ex-Nirvana drummer got the idea from an album he had really liked as a teenager by an artist called, Clark Kent.
"It sounded a lot like The Police, because it was actually Stewart Copeland, the drummer of The Police, made this record under the name Clark Kent. He didn't put his name on the record; it's just called Clark Kent, and it was this cool record...'Wow who's Clark Kent? This is kind of rad.' And then someone [whispers] 'That's Stewart Copeland.' So that's really the thing that inspired me to start the band Foo Fighters ... and do the whole thing. So I got to be honest, I think Stew would be a great guy to induct the band."
Grohl added that the famously verbose Copeland can make a "helluva speech."
When Stern asked if anyone else in the band wanted to publicly disagree with their frontman, Smear's hand shot into the air. Who does he thing should induct the band?
"Dave's mom," he offered with a smirk, prompting a chorus of approving murmurs.
"All right. I'll ask," Grohl laughed. "You know what? You're right. Pat's always right."
Virginia Grohl became an international figure in music last decade when she published her best-selling book, From Cradle to Stage: Stories from the Mothers Who Rocked and Raised Rock Stars.
Dave wrote the introduction for the book and accompanied his mom on her press tour in support of it.
Photo: Getty Images