Washington Man Back Home After Fighting COVID-19 For 84 Days
By Zuri Anderson
February 19, 2021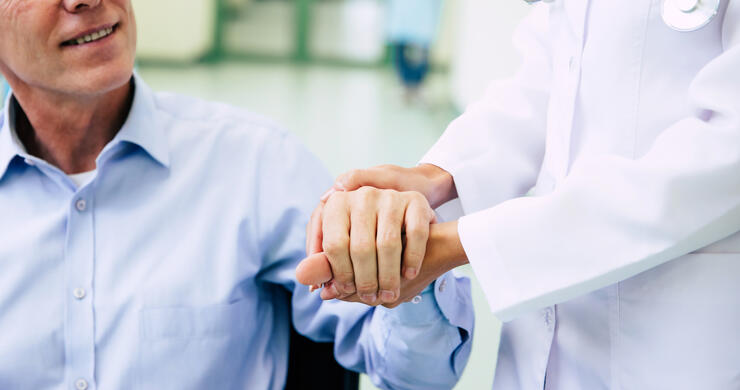 A man who spent 84 days battling COVID-19 has reunited with his family in Eastern Washington, according to KOMO.
Mike Welch reportedly left Saint Alphonsus Regional Medical Center in Boise, Idaho on Wednesday (February 17) after completing physical therapy. Hospital staff called him "Miracle Mike" following his intense fight with the novel coronavirus.
"Just weeks ago, Mike was on a ventilator suffering from severe lung damage and respiratory distress syndrome, a condition where fluid collects in the lungs and deprives the body of oxygen," reporters wrote.
Doctors even told Welch's family that he wouldn't make it, according to his daughter Amanda. Everyone was surprised when Mike started getting better, reporters said. Mike was eventually taken off ventilation last month, and his lungs are now back to normal, they added.
Reporters said the father and the family have been separated for months. Amanda described the emotional experience after Mike Welch came home:
"I walked in yesterday to see him sitting in a chair that he's always been in and I just got very emotional, because I stared at that chair for 84 days wishing I'd see him in it," Amanda told KOMO. "Yesterday when I went there and saw him and sitting there it was just like a miracle. I said to him when I walked in, 'Dad it's so good to see you in your chair.'"
She said she hopes her father's journey gives faith to families and those who are fighting the virus.
Photo: Getty Images