Young Women Dressed Up As Elderly Ladies To Get COVID Vaccine In Florida
By Zuri Anderson
February 19, 2021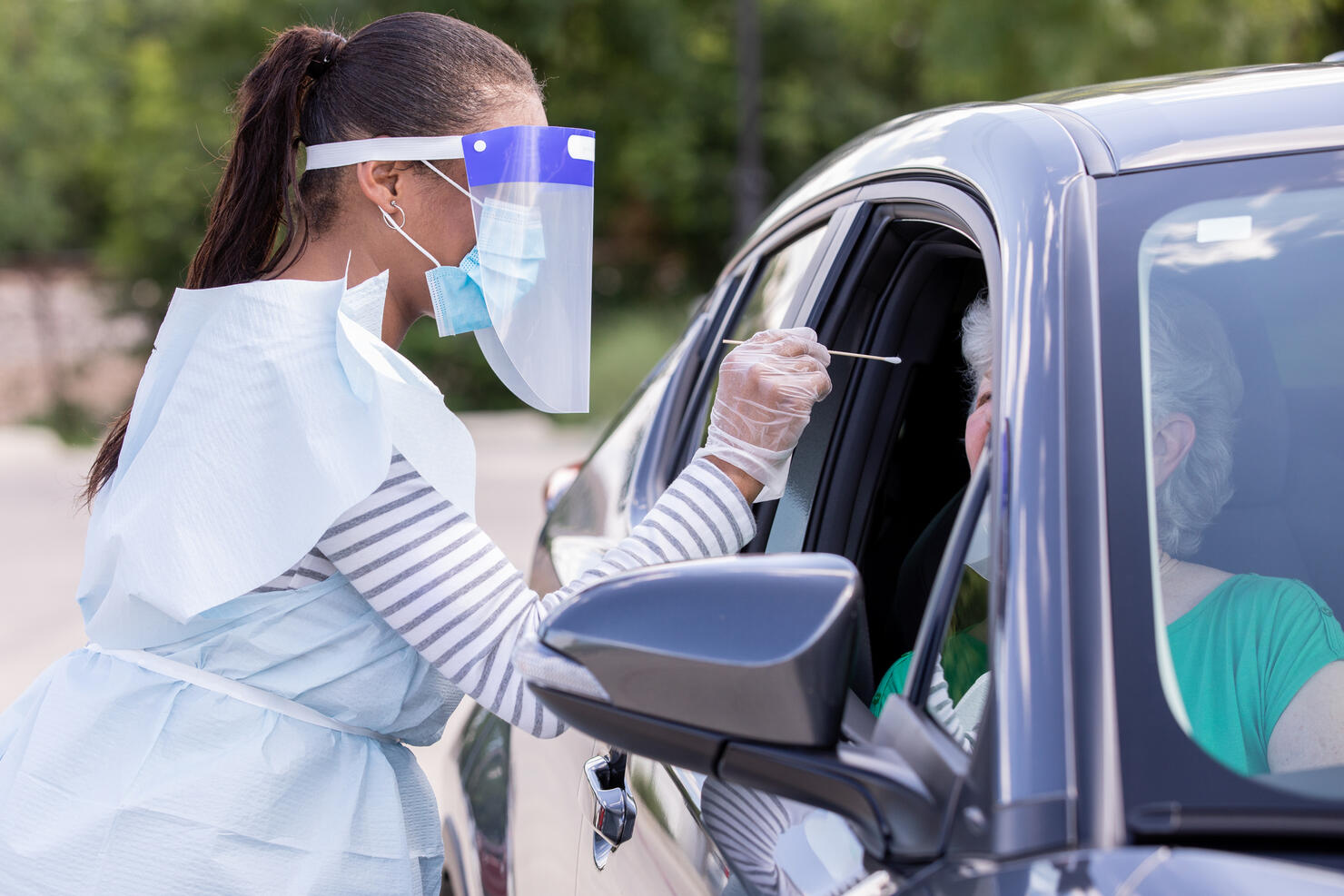 Two young women disguised as elderly people may have gotten their first dose of the COVID-19 vaccine in Florida, according to sources.
The duo was busted when they tried getting their second shot on Wednesday (February 17) at the Orange County Convention Center, according to Dr. Raul Pino with the Florida Department of Health in the county. He said they don't know how they were able to get away with it the first time.
"We realized a couple of young ladies came dressed up as grannies to get vaccinated for the second time, so I don't know how they escaped the first time but they came (to get) vaccinated. The bonnets, the gloves, the glasses -- the whole thing and they probably were in their 20s," Pino said.
When the women arrived, they presented valid vaccination cards, but workers reportedly found discrepancies with their IDs and driver's licenses. On top of that, vaccinators thought the pair "looked funny" and stopped them before they got their shots, according to reporters.
Deputies with the Orange County Sheriff's Office were called to the scene, and they issued trespass warnings for the two women. They also learned their real names were on their vaccination cards, but their date of births didn't match. Officials said one woman was 34 and the other was 44.
An investigation is underway to see if they did get the first dose, identifying loopholes in the systems and details of the incident.
If the women entered their real birth dates, they wouldn't have been eligible to receive the vaccine at the time, according to Pino. The doctor urged residents to have patience with the process as the most vulnerable to COVID-19 get the vaccines first.
"It's kind of hilarious to a sense, but it's also a disappointing because they are taking the place that someone else could, in much higher need, could have had that place," he said.
Photo: Getty Images