Soundgarden Responds To Buyout Bid Lawsuit By Chris Cornell's Widow
By Regina Star
February 22, 2021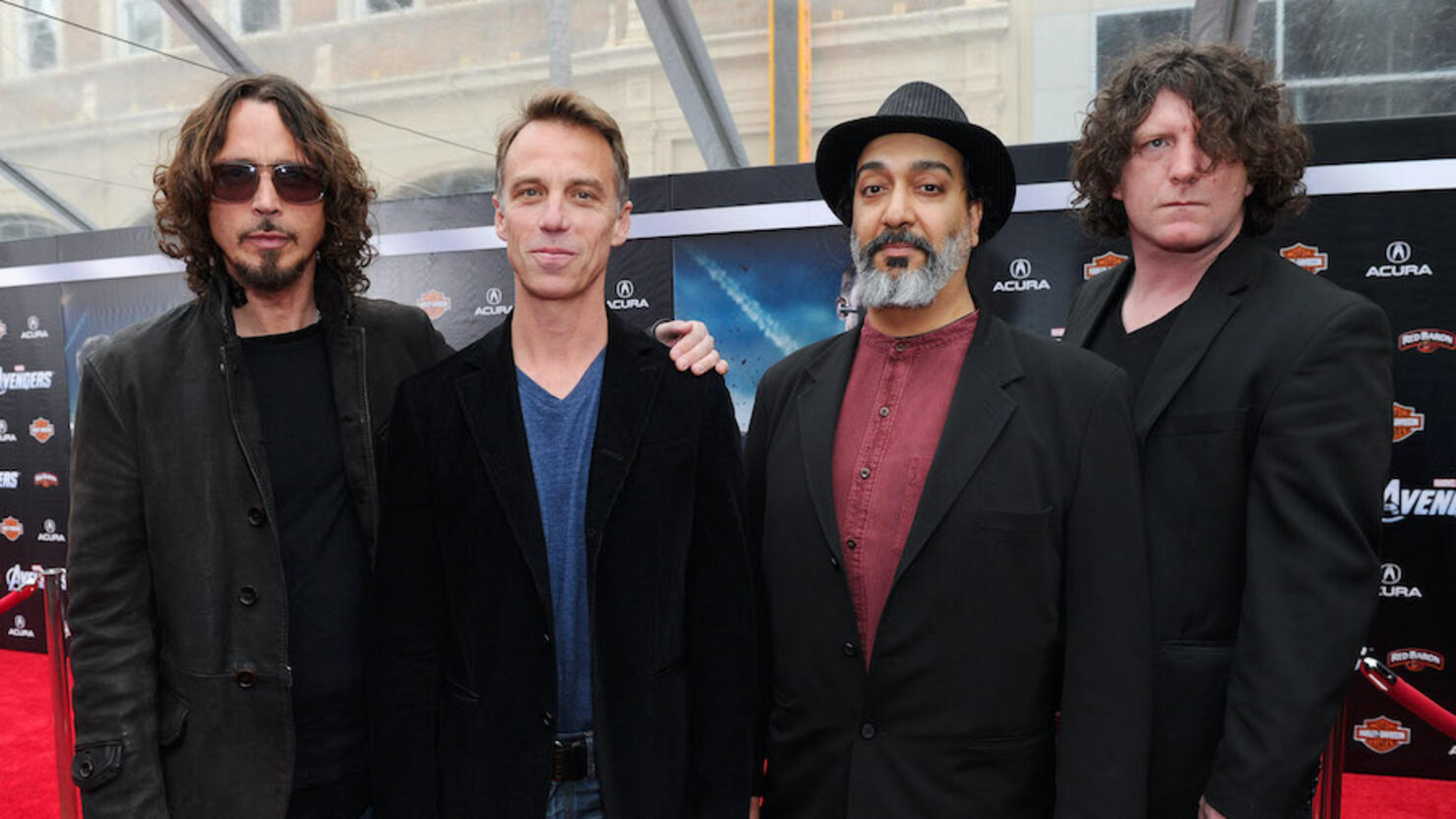 The surviving members of Soundgarden have responded to a lawsuit from Chris Cornell's widow, Vicky.
A new statement from Soundgarden's Kim Thayil, Matt Cameron, and Ben Shepherd asserts they are "confident that clarity will come out in court" after Vicky filed a new lawsuit over what she described as a "ludicrously low" price the group allegedly offered to buy out her stake in the band, which she inherited from her late husband.
According to Variety, Vicky claims the surviving members rejected her offer of $21 million for their interest in the band partnership; instead, Vicky claims, the group offered her a $300,000 buyout.
As per the outlet, her statement reads: "This action has been necessitated by the self-serving and heartless actions of the remaining members of the band Soundgarden, who are seeking to rob from their former bandmate, Chris Cornell ("Chris"), his wife ("Vicky"), and their minor children, Chris' legacy and life's worth, which has made them millions of dollars."
Cameron, Shepherd, and Cameron have since responded, stating, "The buyout offer that was demanded by the Estate has been grossly mischaracterised and we are confident that clarity will come out in court."
This is the latest of an ongoing legal battle between Vicky and the surviving members of her husband's band. She previously sued in 2019 over the rights to Soundgarden's unreleased music, seeking hundreds of thousands of dollars in missed royalties she claimed were also due to her.
Photo: Getty Images