Frank Iero Reflects On Delaying My Chemical Romance Reunion Tour
By Katrina Nattress
February 24, 2021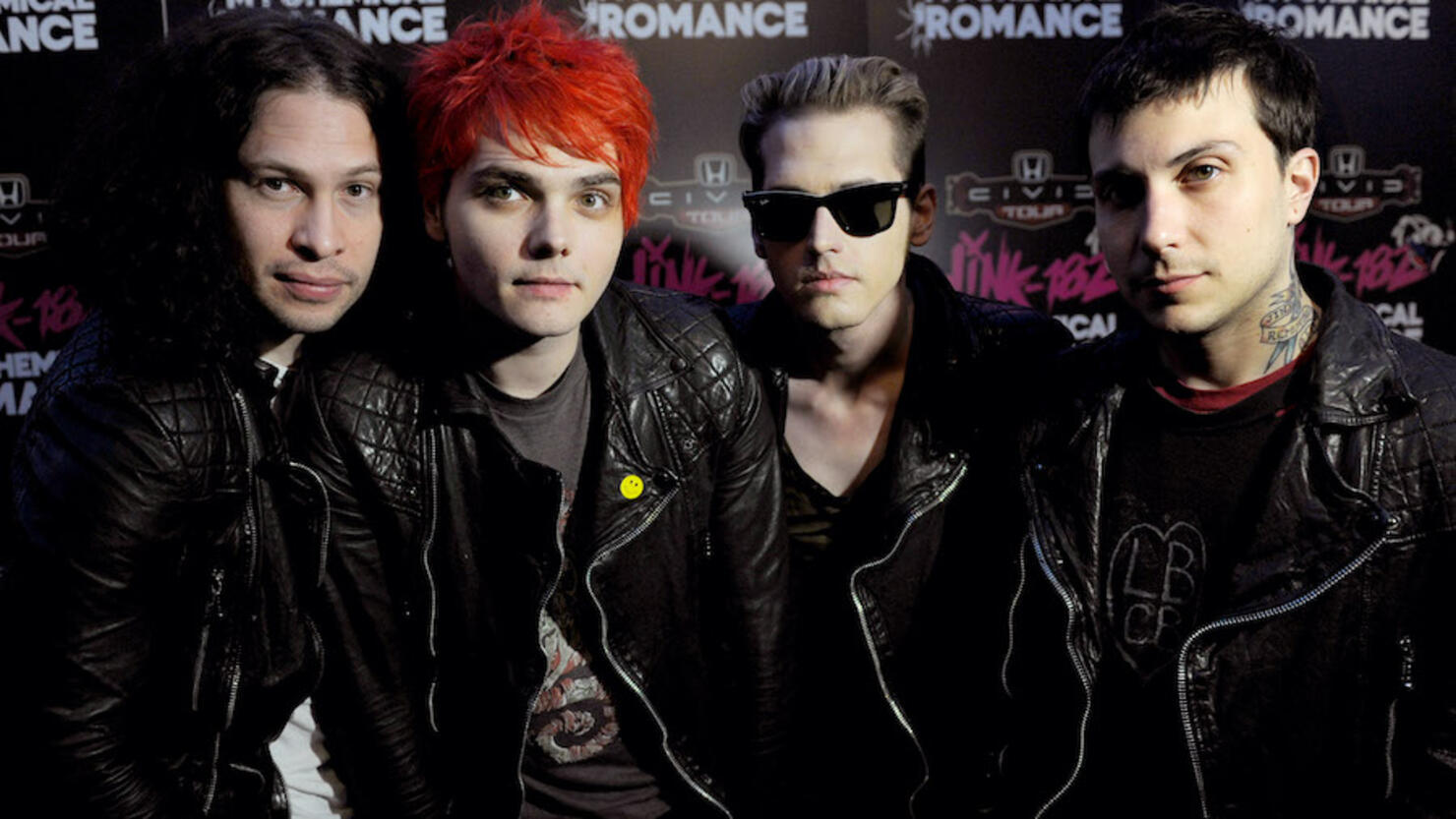 When 2020 began, My Chemical Romance was gearing up to tour the world together for the first time in more than seven years after kicking off their reunion with a record-breaking comeback show. And then those plans got pushed back to summer of 2021. Now, it's looking unlikely that live music will even return by then (at least in the United States), so the band members are stuck in limbo.
During a chat with At The Drive-In's Jim Ward, Frank Iero reflected on the delay and his excitement for MCR's eventual return.
​"I can't wait, man. I really can't," the guitarist said. "It's such a weird experience to be like, ​'Hey, alright, all of this stuff that we've been working towards and these well-made plans,' and all of a sudden it's like, ​'Ah, hurry up and wait.' But it happens…"
"The plan is to make it seem like you didn't put any work in, you didn't prepare for anything like f**king James Dean," he quipped.​"You just want to be cool without even trying."
Watch the full conversation below.
December 20, 2020 marked the first anniversary of what ended up being a one-off reunion show, and Iero shared a message to commemorate the day and express his urge to play live again.
"1 year ago today was the last 'show' i played in front of a live audience, and the first show mychem had played in a little over 7 years," he wrote at the time. "throughout 2020 i have been incredibly fortunate to be able to play a few live streams and collaborate remotely with some ridiculously talented individuals... but as much fun as that has been, i really can't wait for it to be safe enough to be able to play real shows again. take care of one another. wear a mask, stay safe, and keep the faith."
Photo: Getty Images