Cardi B Shares Adorable Video Of Offset Giving Kulture A Manicure
By Peyton Blakemore
February 24, 2021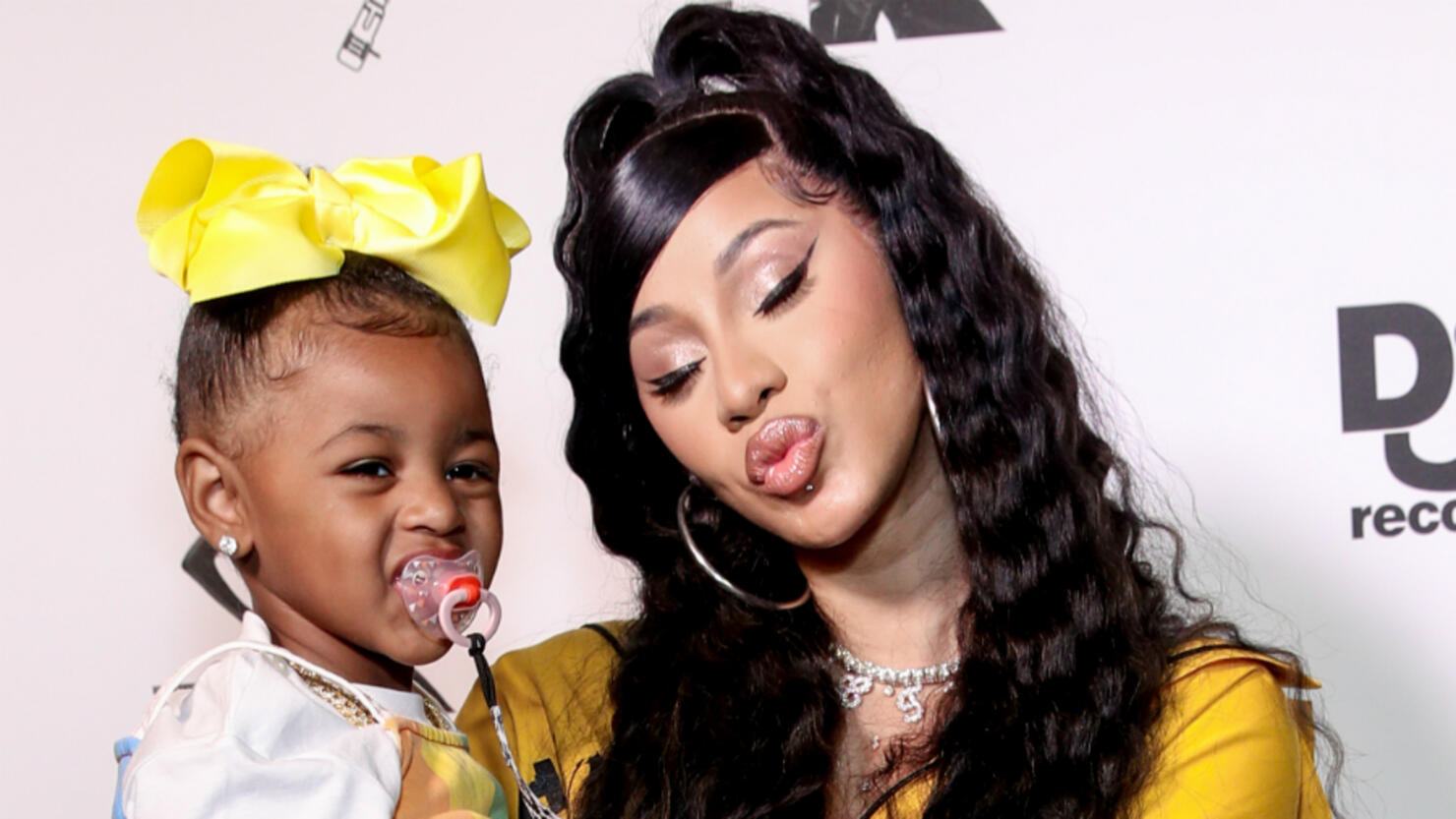 Offset will do anything for his baby girl, including giving her a fresh manicure!
On Tuesday (February 23), Cardi B shared an Instagram Story video of her husband painting their daughter Kulture's nails. "He be entertaining her shenanigans," the "WAP" rapper wrote on the video, which shows Kulture smiling as her dad paints her nails hot pink.
"Pretty? Say pretty" Offset asked, to which the two-year-old responded, "Pretty." Also in the video, mama Cardi told her hubby, "You really be having her do whatever the hell she wants." And without breaking focus from the task at hand, Offset sweetly replied, "It's my baby."
When Offset's not painting his daughter's fingernails, he's working on new music. As previously reported, the Migos star is gearing up for the release of the long-awaited third installment in Migos' Culture series: Culture III.
"It's coming real soon, less than a month-and-a-half," Offset's groupmate Quavo told a photog with TMZ earlier this month, putting the album on track to drop by the end of March.
Photo: Getty Images