Aaron Rodgers' 'Jeopardy!' Guest Hosting Start Date Revealed
By Hayden Brooks
February 25, 2021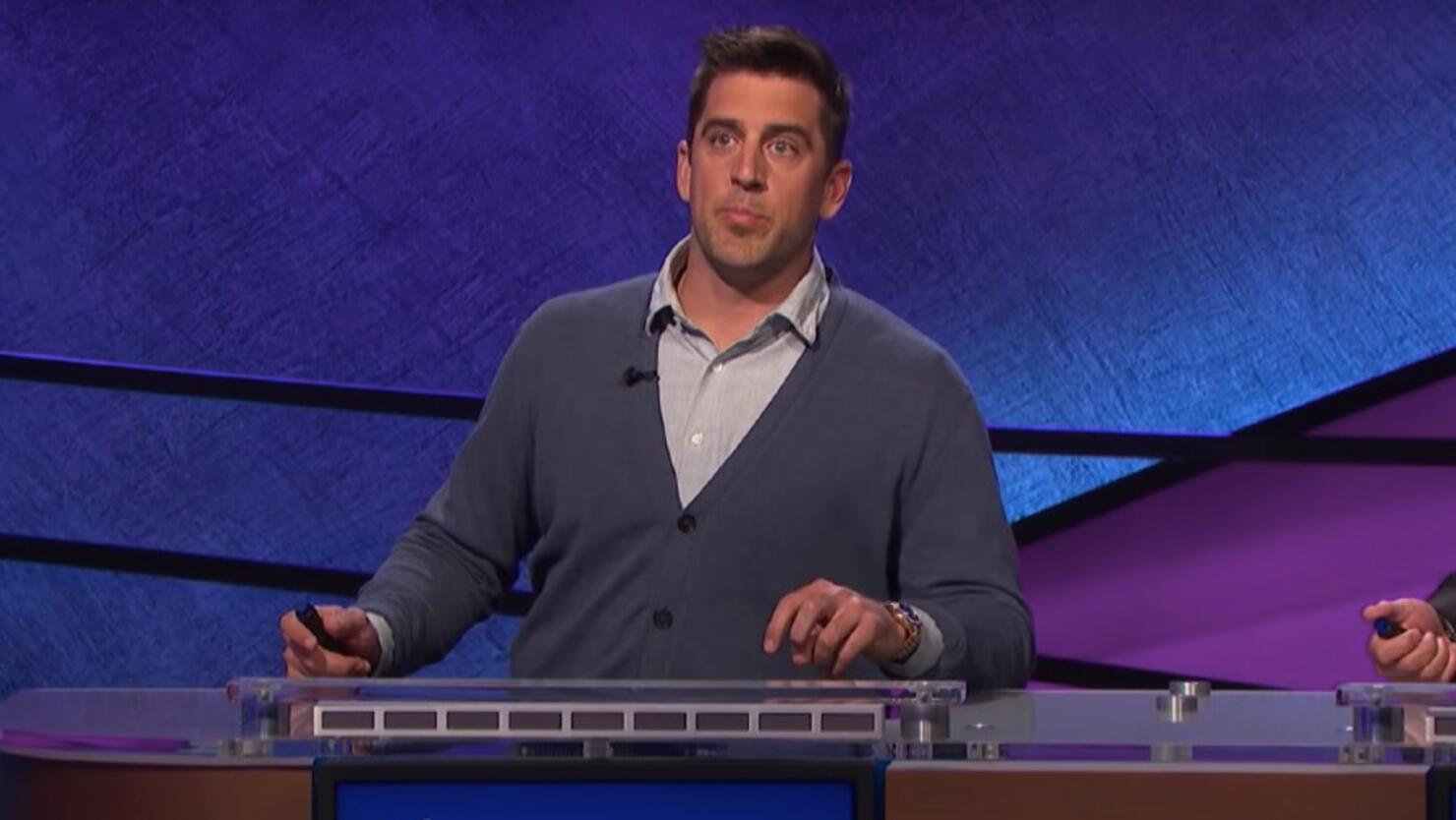 Aaron Rodgers is heading to Jeopardy! in April.
As per USA Today, the Green Pay Packers quarterback, 37, will begin his guest hosting stint on April 5. In the meantime, current host (and executive producer) Mike Richards is spearheading the gameshow. Richards precedes Katie Couric, who will begin her duties on March 8, and Dr. Mehmet Oz, who will takeover on March 22. Rodgers has experience with Jeopardy! as he was the "Celebrity Jeopardy!" champ in 2015, but his upcoming appearance comes amid a busy time for his celebrity. Earlier this week, it was confirmed that he's engaged to Shailene Woodley after the two had gossip outlets buzzing over their budding romance.
"One of my idols growing up was Alex Trebek," Rodgers previously said of the late, great TV icon. "Being able to be on Jeopardy! years ago, even though my wardrobe outfit wasn't the greatest choice, they're doing some guest-hosting spots and this is going to be released here pretty soon, but I had the opportunity to do one of those."
"I may have jumped the gun a little bit, so I apologize to Jeopardy! if they wanted to announce it," Rodgers clarified afterward. "I just got so excited on the show earlier. It just went down the last couple of days, us figuring it out. It is very exciting. It's for the offseason. We'll be even more excited when that opportunity gets a little closer, but, man, the show has been so special to me over the years."