Chloe x Halle Share 2 New Songs From 'Ungodly Hour' Chrome Edition
By Paris Close
February 26, 2021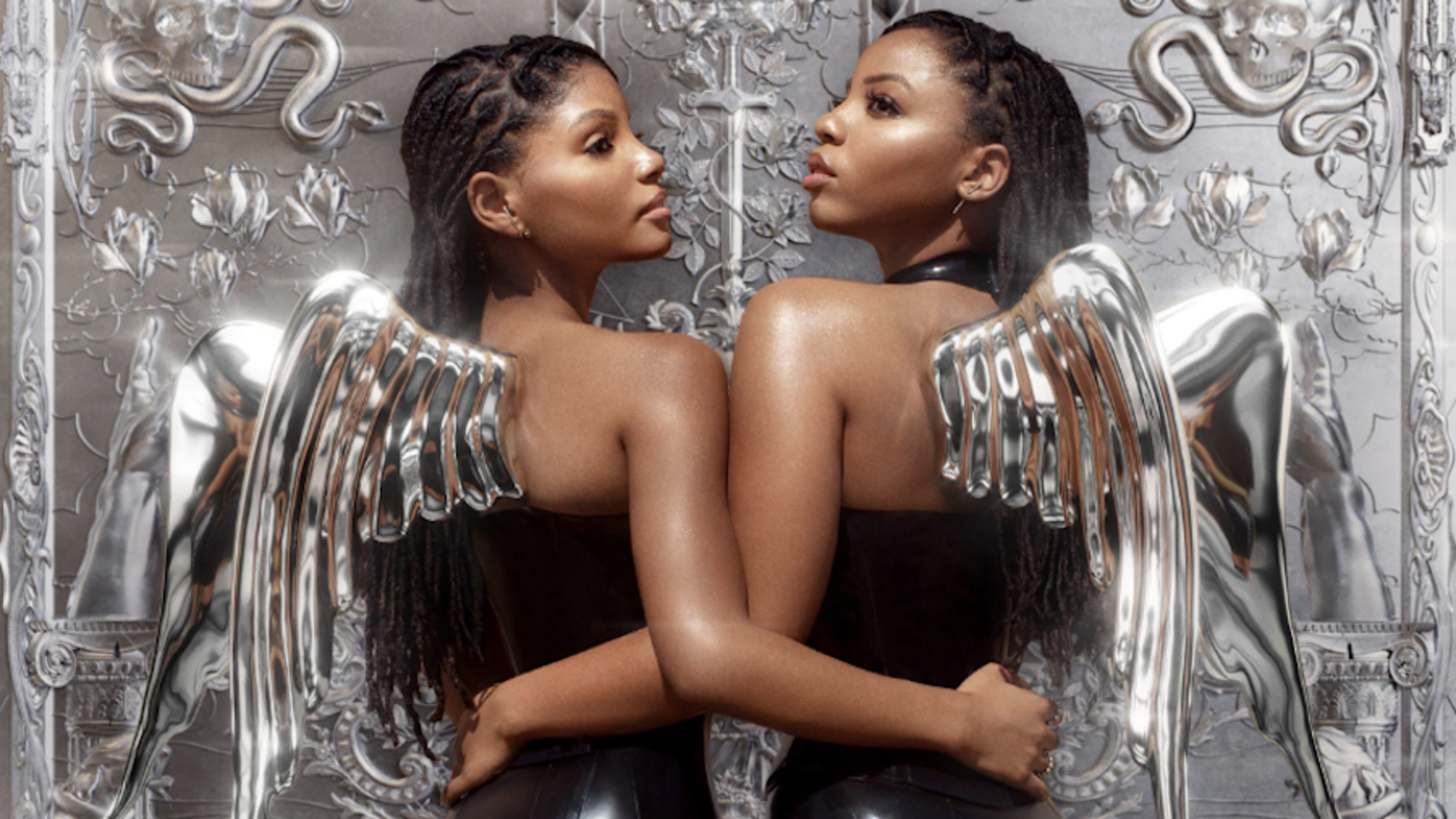 Chloe x Halle has delivered a special edition of their Grammy-nominated album, Ungodly Hour.
The sister duo unveiled not one, but two new tracks from the Chrome Editon of their sophomore studio album last night (February 25). The exclusive reissue features "Hazy" and "80/20," two new records that demonstrate the powerhouse pair's signature vocal range and lyrical finesse, with sassy lyrics that are nothing short of confidence-boosting.
"Hazy" is a sexy, hypnotizing, love-hate record that sees Chloe x Halle meshing haunting lyrics with captivating 808s rhythms. "You know that I love our long nights / You starin' at my pretty brown eyes / And I can see you bein' polite / But come on baby take a long bite, bite," Halle sings in her seductive call out.
"80/20" embodies much of the same sweet and savage appeal, standing out only for the bop's smooth bass and guitar patterns, as the two siblings ride the beat with soaring vocals leading into the fiery incantation: "I'm a good girl but you make me bad / Got a real one, but I do him bad."
On Ungodly Hour, Chloe Bailey proves herself as a triple-threat — quadruple, if we're counting the 22-year-old's insane dance moves —on the project as a vocalist, instrumentalist, and producer, having composed the majority of the duo's full-length effort.
The Chrome Edition comes just months ahead of this year's Grammys, which will see Beyonce's proteges in the running for three awards including Best Traditional R&B Performance ("Wonder What She Thinks of Me"), Best R&B Song ("Do It"), and Best Progressive R&B Album.