Derek Carr's Brother Revises Story Saying Raiders Should Trade For Other QB
By Jason Hall
March 2, 2021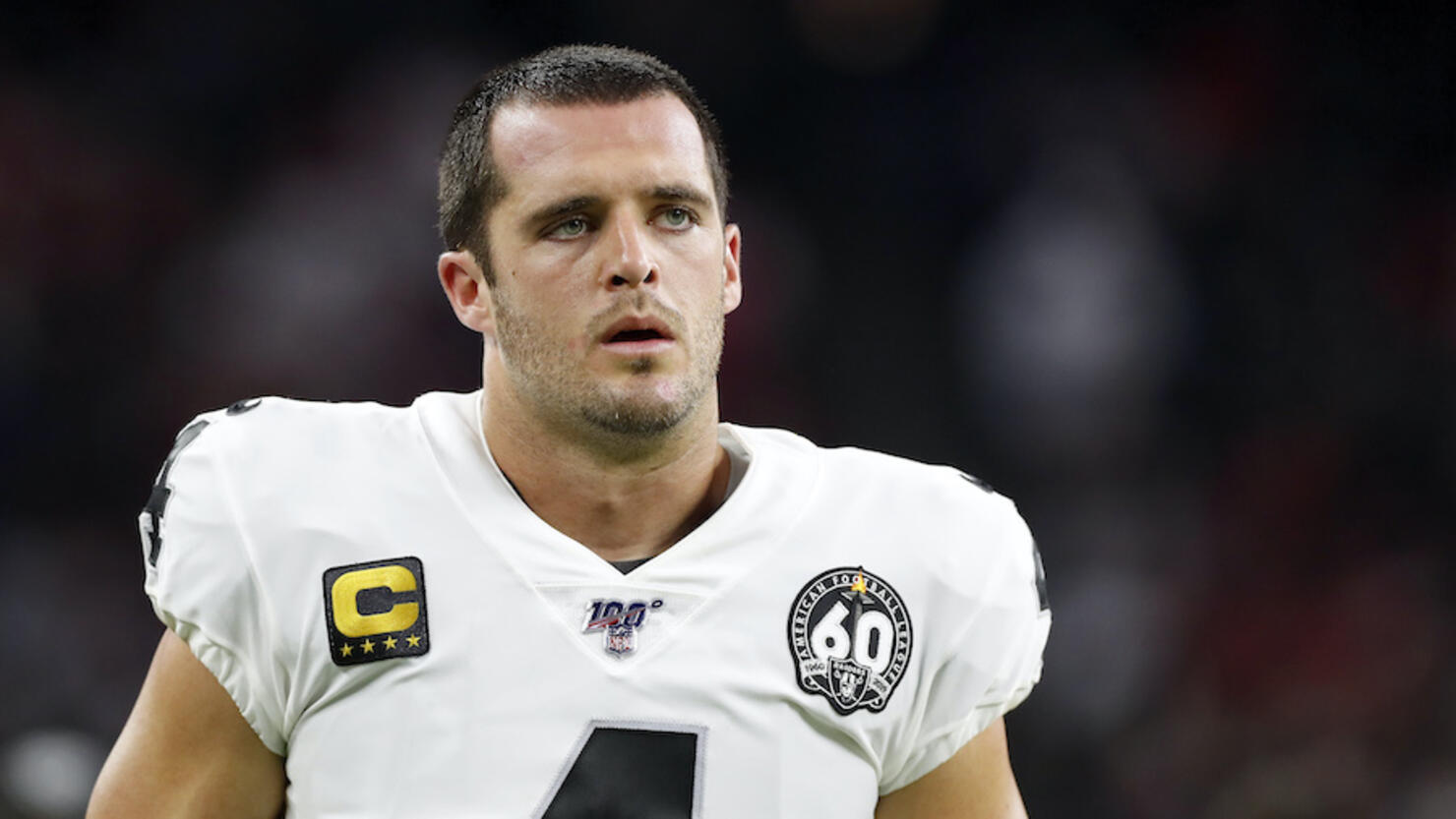 NFL Network analyst David Carr has revised a story in which he seemingly implied that his brother's current team should acquire another starting quarterback.
NFL.com posted an item from the former NFL quarterback in relation to the four teams on Seattle Seahawks quarterback Russell Wilson's short list, which includes the Chicago Bears, Dallas Cowboys, New Orleans Saints and Las Vegas Raiders, the latter being the current team of his younger brother, Derek Carr.
ProFootballTalk reports David Carr's original analysis stated, "If I'm one of those four teams, I'm picking up the phone yesterday," while a new version now states, "If I'm a QB-needy team, I'm picking up the phone yesterday."
Last month, the elder Carr reported "teams have called and have offered" the Raiders a deal for his younger brother, but "have all been told no" via NFL Network's James Palmer.
"Teams have called and have offered and have all been told no." - David Carr on @nflnetwork on his brother Derek Carr

— James Palmer (@JamesPalmerTV) February 10, 2021
Derek Carr has started at least 15 games for the Raiders during each of his seven seasons with the franchise since being selected in the second-round of the 2014 NFL Draft.
Carr holds several franchise career passing records including touchdown passes (170), completions (2,468), passing yards (26,896) and lowest interception percentage (1.9%).
However, the former Fresno State standout has gone 47-63 as a starter and the Raiders have failed to make the playoffs during each of the past four seasons, leading to speculation that head coach Jon Gruden -- known for his willingness to switch quarterbacks -- could be looking to acquire a new starter.
Last week, Wilson's agent, Mark Rodgers, told ESPN that his client told the Seattle Seahawks he wants to remain on the team, but mentioned the Cowboys, Saints, Raiders and Bears as possible approved destinations if the organization considered making a trade, Senior NFL Insider Adam Schefter reports.
Wilson has a no-trade clause in his contract, so he would need to approve any deal made by the Seahawks.
Seahawks' QB Russell Wilson has not demanded a trade, his agent Mark Rodgers told ESPN. Wilson has told the Seahawks he wants to play in Seattle but, if a trade were considered, the only teams he would go to are the Cowboys, Saints, Raiders, Bears.

— Adam Schefter (@AdamSchefter) February 25, 2021
Wilson was uncharacteristically blunt in his disappointment with the Seahawks and how the 2020 season ended for the franchise this week during a February 9 appearance on the Dan Patrick Show.
During the interview, Wilson admitted that he was "frustrated with getting hit too much" and said he would like to be involved with personnel decisions, citing Tom Brady's move to the Tampa Bay Buccaneers as setting the precent for quarterbacks having more of a voice.
Wilson's comments had reportedly led to more teams reaching out to the Seahawks about a possible trade, NFL Network's Tom Pelissero and Mike Garafolo reported.
Wilson is set to enter the third year of a five-year deal that averages $35 million per year and includes a $32 million cap number in 2021, as well as a no-trade clause, meaning he'd need to approve any potential trade agreement.
Photo: Getty Images