Rock Hall Of Fame Unveils New Details Of 36th Annual Induction Ceremony
By Kelly Fisher
March 2, 2021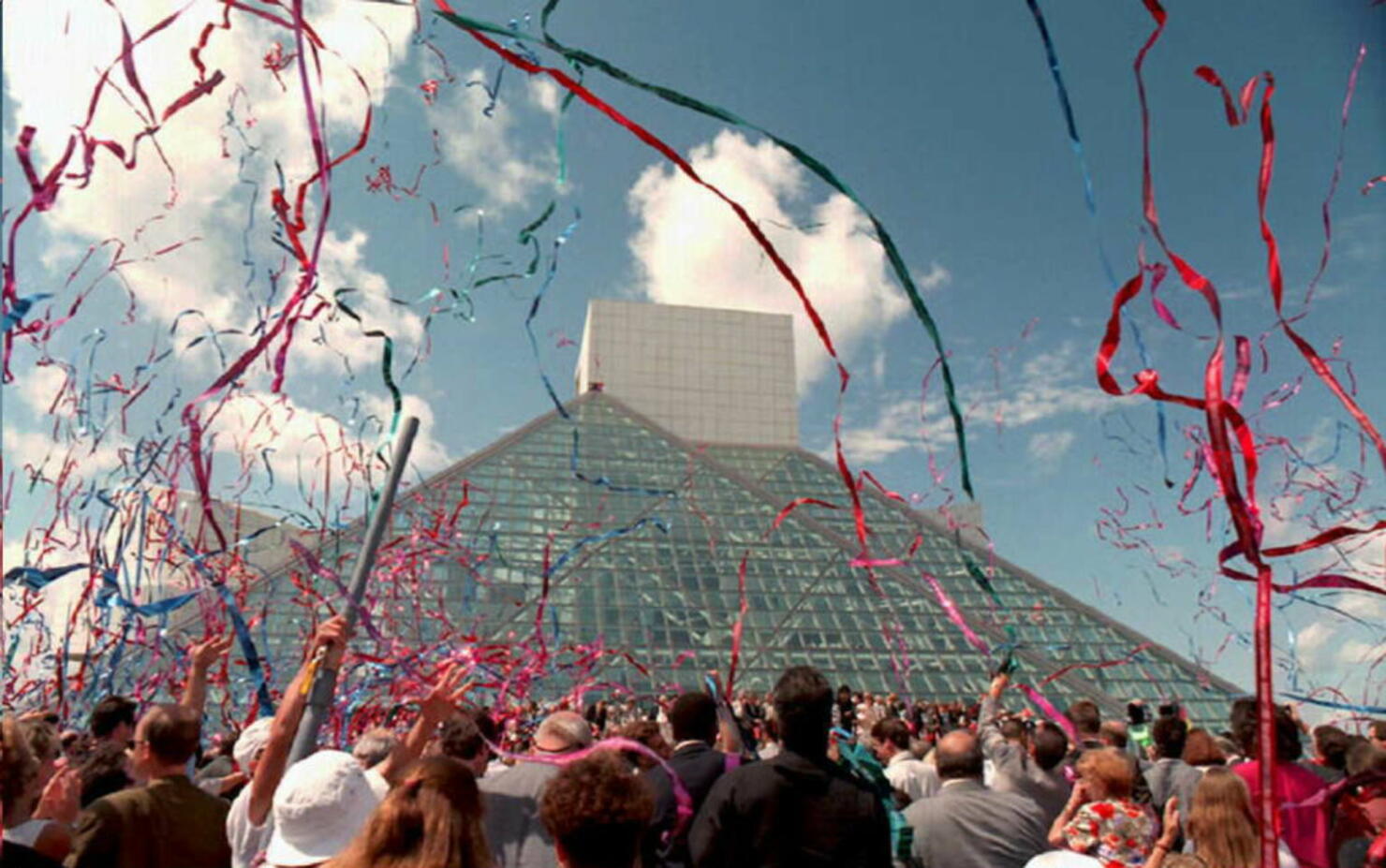 The Rock & Roll Hall of Fame revealed its plans for the 36th annual induction ceremony this year.
For the first time, the iconic Rock Hall will hold the ceremony at the Rocket Mortgage FieldHouse in Cleveland, Ohio, according to the announcement made Tuesday (March 2).
"We are honored to again host the Rock & Roll Hall of Fame Induction Ceremony in Cleveland, this year at the newly renovated Rocket Mortgage FieldHouse, and to serve as the place for rock & roll fans around the world to connect and celebrate our Inductees all year long," Rock Hall President and CEO Greg Harris said in a press release.
The Rock & Roll Hall of Fame and Museum brings Cleveland's economy about $36.5 million with its induction ceremony, according to Tourism Economics. It also boosts Northeast Ohio's economy with an annual $199 million impact, according to the Rock Hall.
"Rocket Mortgage FieldHouse is proud to host the Induction Ceremony and represent the city of Cleveland on a global stage," said Len Komoroski, CEO of the Cleveland Cavaliers and of the Rocket Mortgage FieldHouse. "The newly transformed FieldHouse will provide a world-class experience as some of the most renowned names in the music industry are honored on one of rock and roll's most celebrated nights."
Last month, the Rock Hall released the list of 2021 Induction nominees. Seven of the 16 artists are nominated for the first time.
Here's the list, with those on the ballot for the first time marked:
Fans can cast votes for nominees through April 30 by visiting vote.rockhall.com.
That's how the public will select the top five artists for the "fans' ballot," which will play into the selection of the 2021 Inductees.
The inductees will be announced in May, the Rock Hall states.
The 36th Annual Rock & Roll Hall of Fame Induction Ceremony is slated for October 30.