Gene Simmons Explains How Disappointment Shaped KISS's Iconic Live Show
By Andrew Magnotta @AndrewMagnotta
March 3, 2021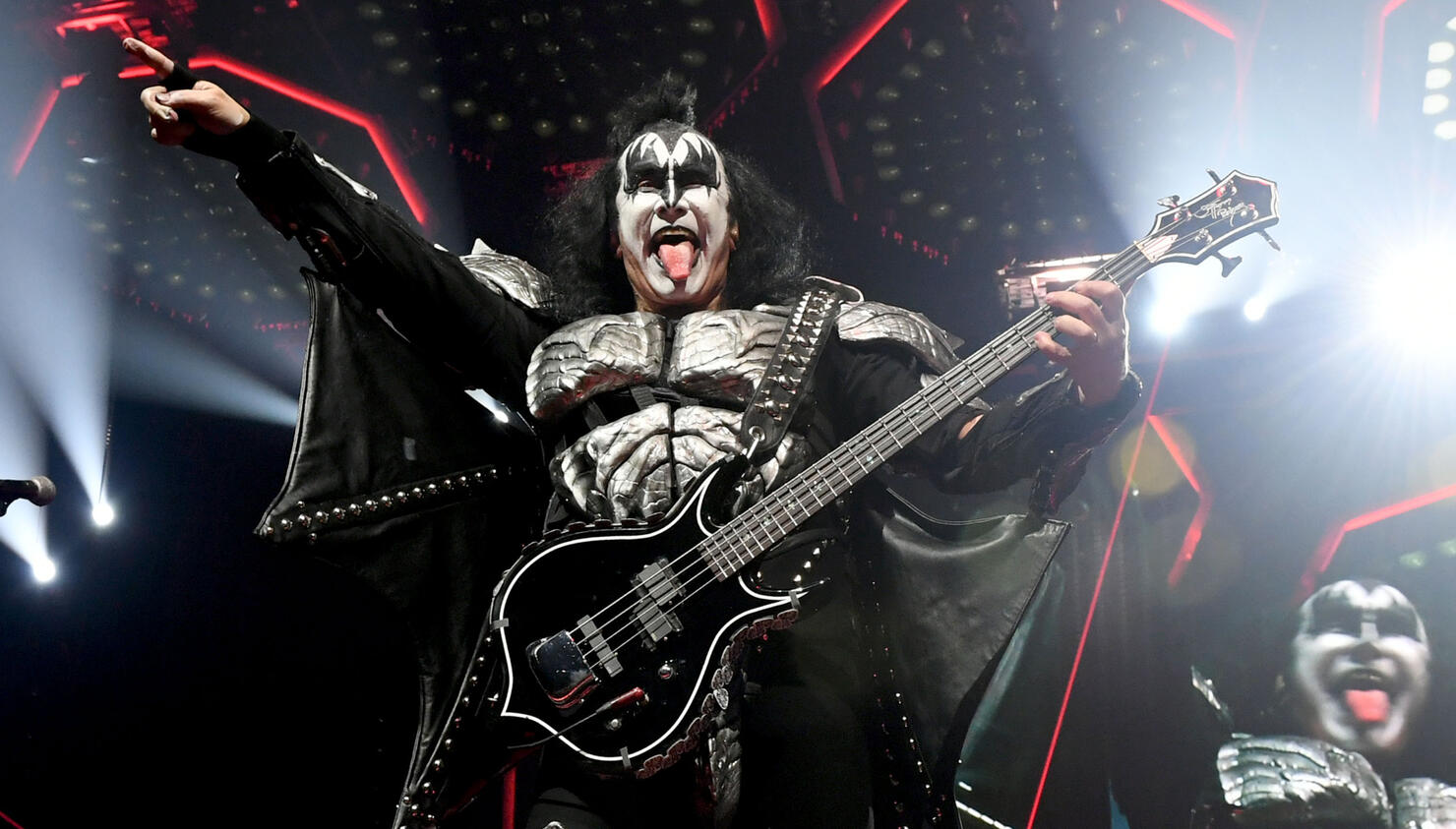 Gene Simmons' humble upbringing, early musical influences and early disappointments had a profound effect on what has captivated KISS fans during the band's concerts for so many years.
Simmons grew up poor, and he knows that Kiss tickets aren't cheap. But he also knows that Kiss is better equipped than most bands to deliver an unforgettable live show at every stop along the way.
The bassist and songwriter laid out his point of view during a recent conversation with Kyle Meredith.
"You're paying so much money for a ticket and [the performer has] got to be cognizant of that fact. ...I was always so disappointed growing up seeing bands whose music I loved — I loved Sly & the Family Stone and Lovin' Spoonful and all kinds of bands that came before, but it wasn't until I saw The Who and the English bands that understood [stagecraft]."
Soul music, R&B and early-rock 'n' roll has a special place in Simmons' heart, but he says many of those performers offered little onstage visually. For some reason, acts like The Who and Jimi Hendrix understood on an innate level how to make a live concert a feast for the senses.
"And [Pete] Townshend was smashing his guitar, and Roger Daltrey — who's become my friend — is twirling his microphone, and all that. You go away not just remembering the sound but also what you saw.
"It's audio and visual; it's both. When you're [listening to music] at home or in your car, it's just your ear that gets tickled. But when you go to a live event, you got to tickle the orbs, you got to give them something they'll remember, and the lights..."
Kiss last performed on New Year's Eve at a concert in Dubai during which the band set at least two world records for pyrotechnics displays during a live concert, including the highest-ever flame projection and the most flame projections launched simultaneously during a music concert.
"I mean, we have more firepower on that stage than some third-world countries," Simmons added. "And I mean that in the very nicest way."
Kiss plans to resume its 'End of the Road' farewell tour later this year, once it is (hopefully) safe again for large gatherings.
Photo: Getty Images