Drake Seemingly Admits To Sleeping With Kim Kardashian On 'Scary Hours 2'
By Paris Close
March 5, 2021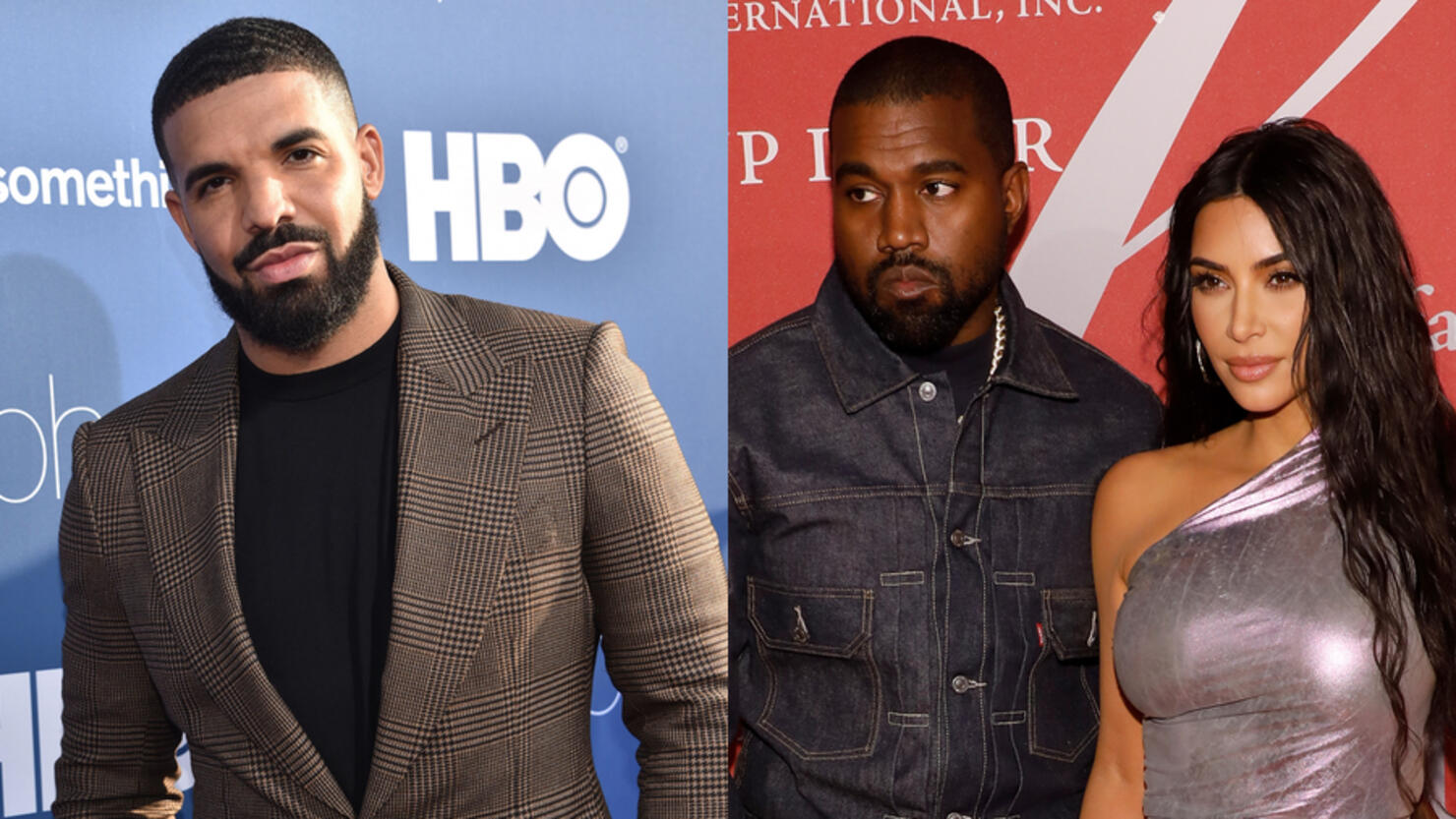 Drake is still stoking his beef with Kanye West, and now Kim Kardashian appears to be involved.
Drizzy unleashed his long-awaited follow-up project on Friday (March 5), the three-song extended play Scary Hours 2, which serves as the sequel to 2018's Scary Hours EP. Since the drop, one song, in particular, has Drake fans gasping over ongoing speculations about the Canadian musician's alleged affair with Ye's reality star wife.
The joint in question, "Wants and Needs" featuring Atlanta's Lil Baby, contains a certain verse that many Drizzy followers are taking an admission that Drake and Kardashian actually hooked up. "Yeah, I probably go link to Yeezy / I need me some Jesus / But as soon as I start confessin' my sins, he wouldn't believe us," the 34-year-old raps on the cut, appearing to acknowledge the age-old rumor that has since driven a deep wedge between him and the "Power" emcee.
Although Drake never mentions Kardashian by name on the record, the overall consensus on Hip-Hop Twitter is that Drake's bar was more or less a confession. To put it tersely: "Drake basically admit he smashed Kim and told Kanye," as one user tweeted.
"Did drake just say he told Kanye about Kim but Kanye ain't believe him?" another user added.
Someone else wrote, "I'm pretty sure he's talking about banging Kim."
The line only adds more fuel to the ongoing feud between Drizzy and Ye, whose dispute dates all the way back to 2018, when those affair rumors started swirling around.
West actually addressed Drake on video at the time, stating, "The fact that there's people making rumors or thinking you f—ked my wife and you're not saying nothing and you're carrying it like that, that don't sit well with my spirit."
Of course, Kimye — who is currently in the process of ending their marriage — has yet to comment on the bar… but Twitter certainly has.
See all the best tweets below:
Kanye's divorce lawyers to Kim K: "What did Drake mean on Wants and Needs when he said 'Yeah, I probably go link to Yeezy. But as soon as I start confessin' my sins, he wouldn't believe us'?"

Kim Kardashian: pic.twitter.com/ryosqJKNcA

— Tashdeed Faruk (@TKFaruk8) March 5, 2021
Drake basically admit he smashed Kim and told kanye 😭

— saltymusicstan ⁶𓅓 (@saitymusicstan) March 5, 2021
Did drake just say he told Kanye about Kim but Kanye ain't believe him?

— lobo. (@lobo_033) March 5, 2021
Drake a demon for that Kanye bar lol

— 👑🐍2️⃣🏪 (@rushellwhite) March 5, 2021