Firefighter Becomes Highest Ranking Woman In Pittsburgh Bureau Of Fire
By Jason Hall
March 5, 2021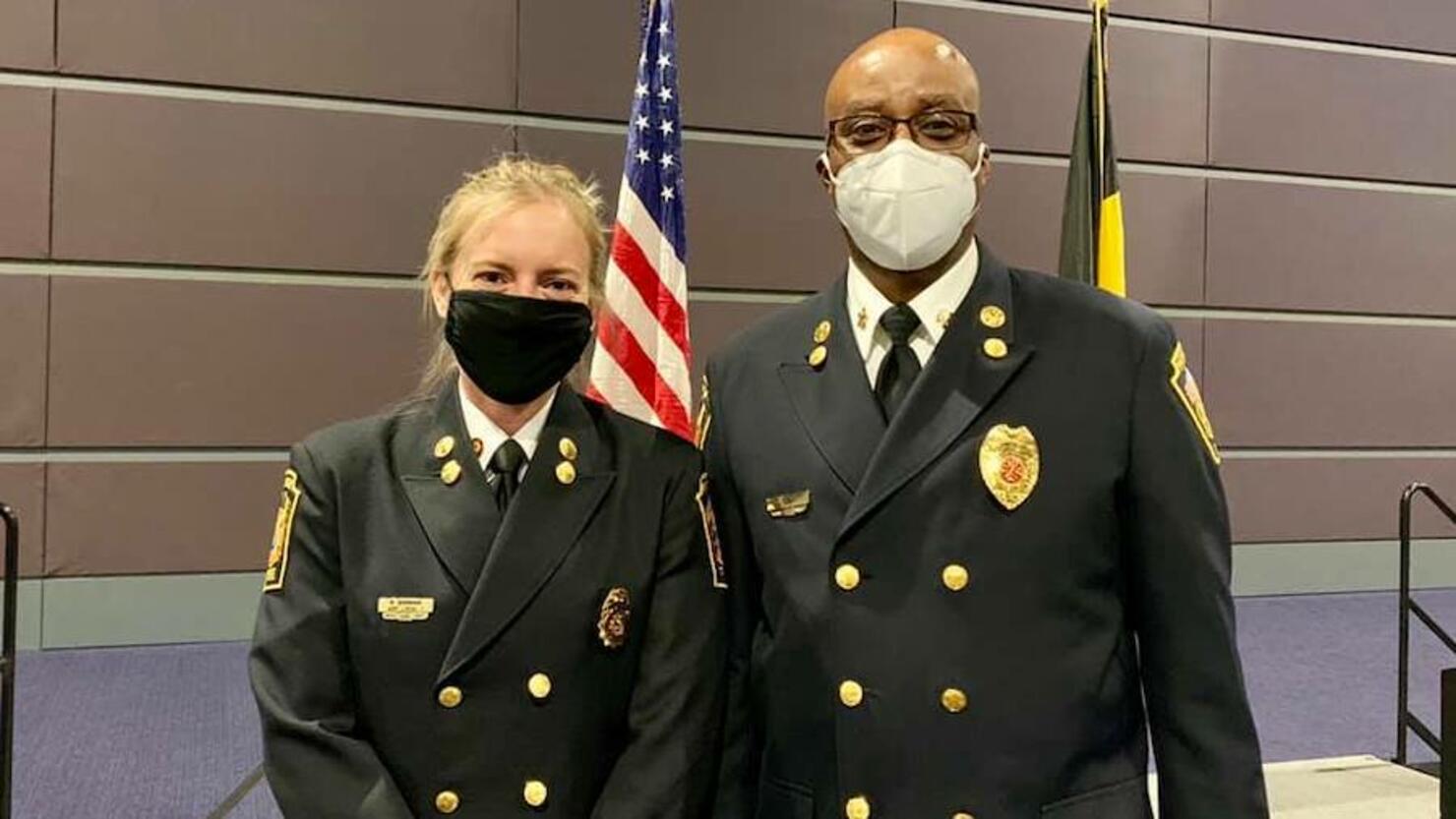 A female firefighter has made history as the first woman to be promoted to the rank of lieutenant in the Pittsburgh Bureau of Fire in more than two decades.
Kari Burnham, a seven-year veteran with the department, became the highest ranking female in the department and the first female lieutenant since 1995, the Pittsburgh Bureau of Fire announced on its Facebook account Friday (March 5.)
"Lt. Kari Burnham, one of five women in the Bureau, is now the highest-ranking female in the Pittsburgh Bureau of Fire, and the first woman promoted to Lt. since 1995," the Pittsburgh Bureau of Fire shared in a Facebook Live stream of the ceremony on Friday.
Burham was among 17 firefighters promoted during a ceremony this week, which included four promoted to captain and 13 promoted to lieutenant.
"The City of Pittsburgh's Department of Public Safety held swearing-in and promotions ceremonies for the Pittsburgh Bureau of Emergency Medical Services and the Pittsburgh Bureau of Fire Thursday afternoon at the David L. Lawrence Convention Center," the Facebook Live post stated.
Burnham holds an associate's degree in fire science and a bachelor's degree in criminal justice, has served as a Pennsylvania State fire suppression instructor and has also assisted in teaching classes at the Pittsburgh Fire Training Academy, as well as other academies outside of the local area, WPXI reports.
"I discovered the fire service when I was 19 and became hooked. This is my dream job," Burnham said.
Photo: Pittsburgh Bureau of Fire