Imagine Dragons Announce 2 New Songs 'Follow You' And 'Cutthroat'
By Eliot Hill
March 8, 2021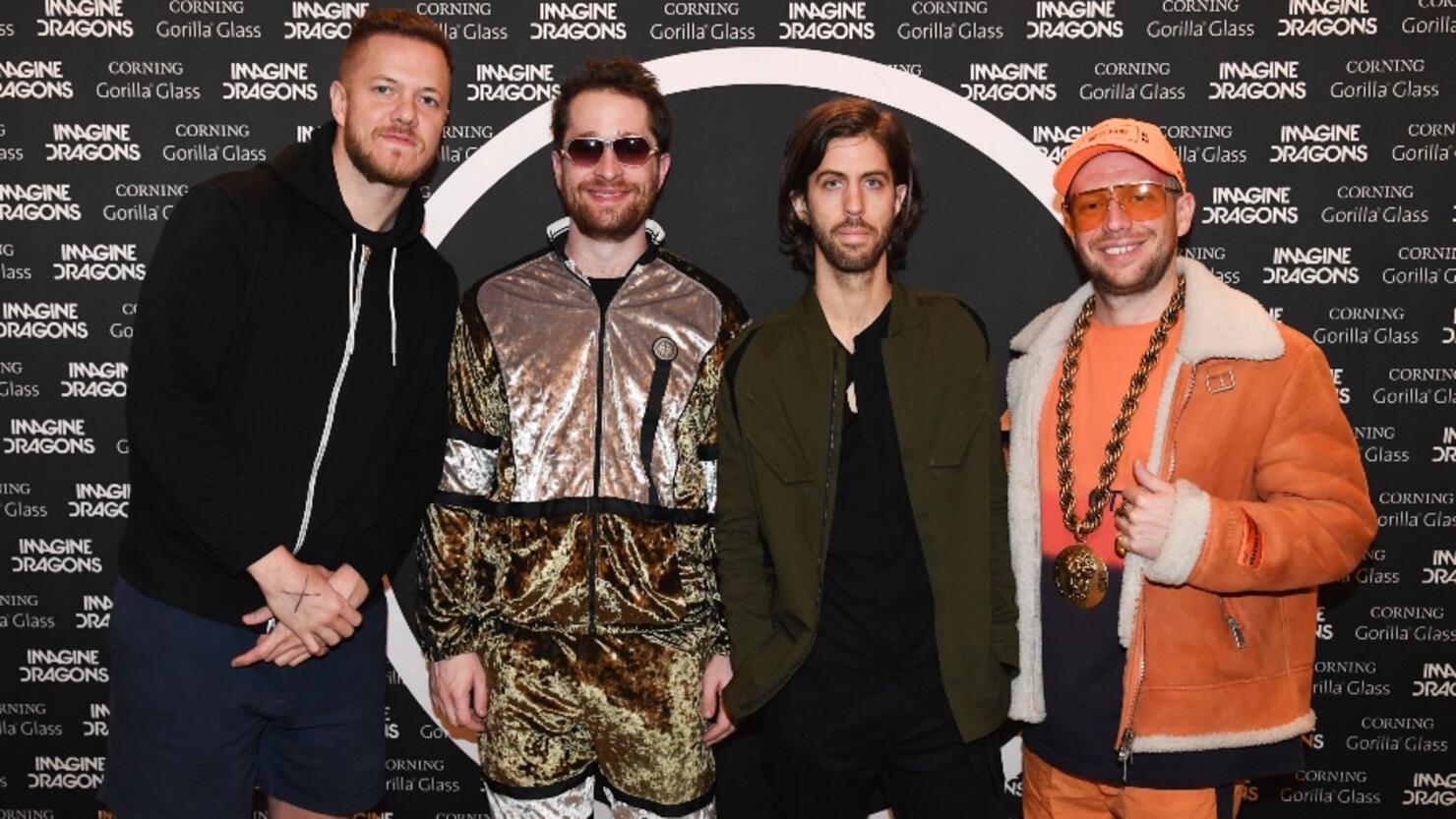 It's been three years since Imagine Dragons released an album but it looks like the guys have entered their new era.
On Monday (March 8), the band took to social media to announce two brand new songs coming to fans this Friday (March 12): "Follow You" And "Cutthroat."
The songs were announced with a graphic featuring two eyes, one open and one closed, against a light brown background. On Twitter, the band's header image has another image of the back of a man's head with a hand around his head and another body with what appears to be her face on fire.
Prior to the announcement, the band teased fans for almost a week before telling us what was going on.
The clues started at the beginning of the month when a photo was posted of the band sitting outside facing speakers. Then, cryptic short videos popped up on Instagram that piqued fans' interest despite making absolutely no sense at first glance. 
Themes within each video include wild animals, the universe, nature, and a few quick shots of the band members. Fans also noticed words that popped up between each video that told them to ask Alexa "Is Ragged Insomnia a good band name?" Alexa then replied, "That's a good question. There are two sides to every coin."
The band's official site is also now password protected. Singer Dan Reynolds also posted a photo of the whole band with the caption, "over a decade together and still my best friends. I'm incredibly proud and lucky to be in a band with you. and yes this week it all begins again.
Imagine Dragons last released Origins in 2018 so we're long overdue for some new tracks!
Photo: Getty Images