Joan Jett And Taylor Momsen Discuss Rock 'N' Roll's Glass Ceiling For Women
By Katrina Nattress
March 9, 2021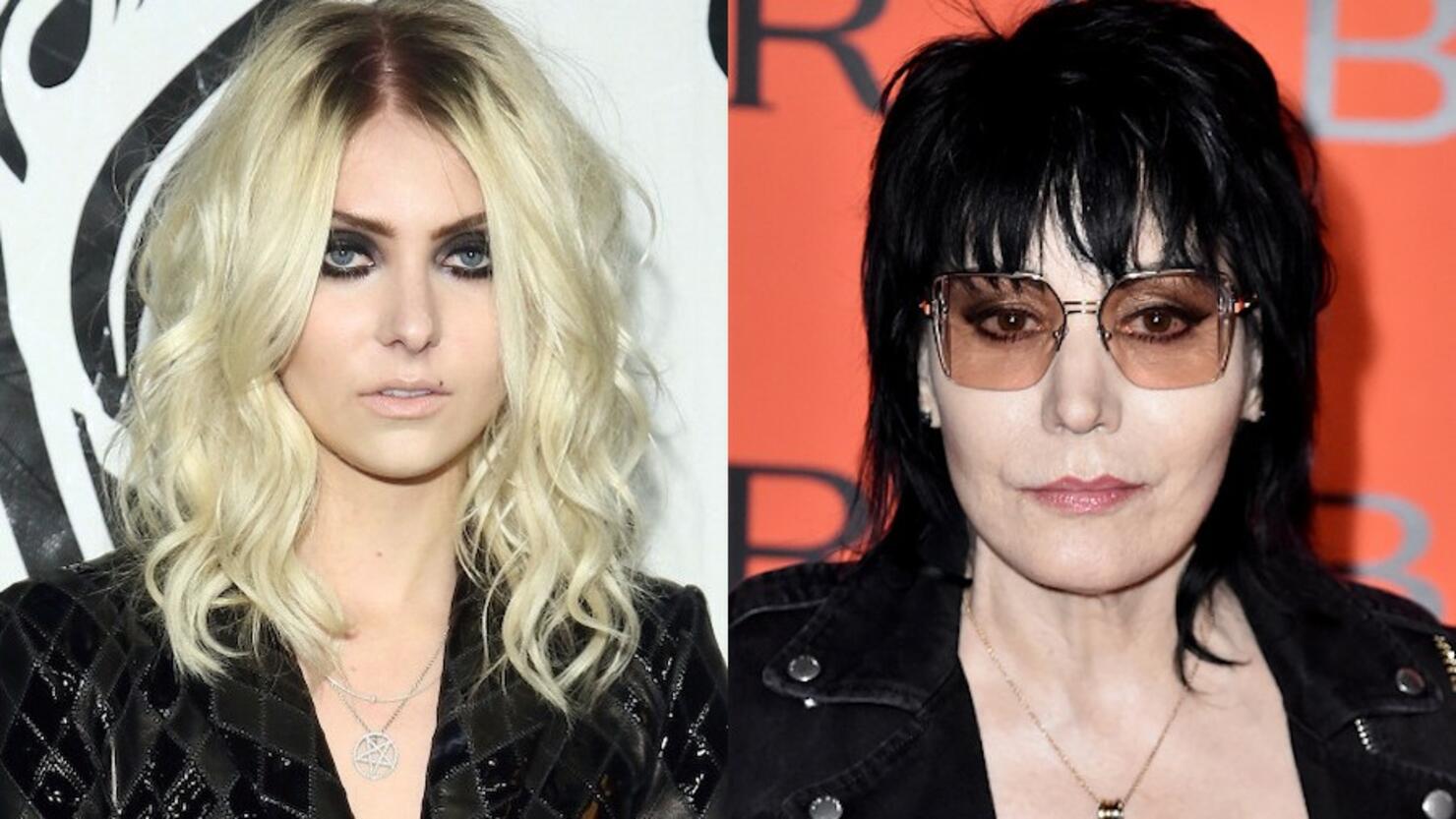 Joan Jett and Taylor Momsen have no problem speaking their minds, especially when it comes being a woman in the rock industry. During a recent joint-interview with Kerrang! the multi-generational rock stars discussed the glass ceiling for female musicians in rock 'n' roll.
"Attitudes have not changed as radically as people would like to believe," Jett admitted. "They believe,​'We've come so far, women are equal,' but if you live in this business – or I bet countless women will tell you – things haven't changed that much. But there is an appearance of equality, the PR of ​'You're equal'. Women and girls have a lot more tools now: social media, the internet, you can get your music out to people easier and cheaply, and you can reach the world. In The Runaways, we had no shot of doing anything like that. We were very limited."
"Musically I still had a lot of resistance until fairly recently," she continued. "[The glass ceiling] is live and well, but I feel it crack a little bit more each time...I think until women control the money – control the dollars and who gets them, where the money goes – that ceiling is still gonna be there. And that's not to say that women won't necessarily open doors for other women all the time, either. You just don't know."
"I fully agree with that," The Pretty Reckless singer added. "When I first formed Pretty Reckless, I was 14,15 years old. It was hard to be taken seriously. Before they'd even heard it or seen it, people [had] written it off before they even gave it a chance. I mean that's in 2008."
"Our first record came out and never got played on radio in America," she recalled. "It technically was released here, but it never really got a chance. It was a very weird time where I felt very… I don't even think judged is the right word. It was like,​ 'Whoa, okay, you just get written off.' And at the same time I could look around at people like you, Debbie Harry and Suzi Quatro and go, ​'They did it.' And they did it in a time period where this was unheard of. That gave me this boost, because I need this rock 'n' roll. I always say it has this healing quality to it; it's like soul food. You were one of the trailblazers that really allowed me to do this as a profession."
Elsewhere in the interview, Jett and Momsen discuss mentorships, professional disappointments, and more. Read the full interview here.
Photo: Getty Images