Evanescence's Amy Lee On How Her Late Siblings Inspired 'The Bitter Truth'
By Katrina Nattress
March 11, 2021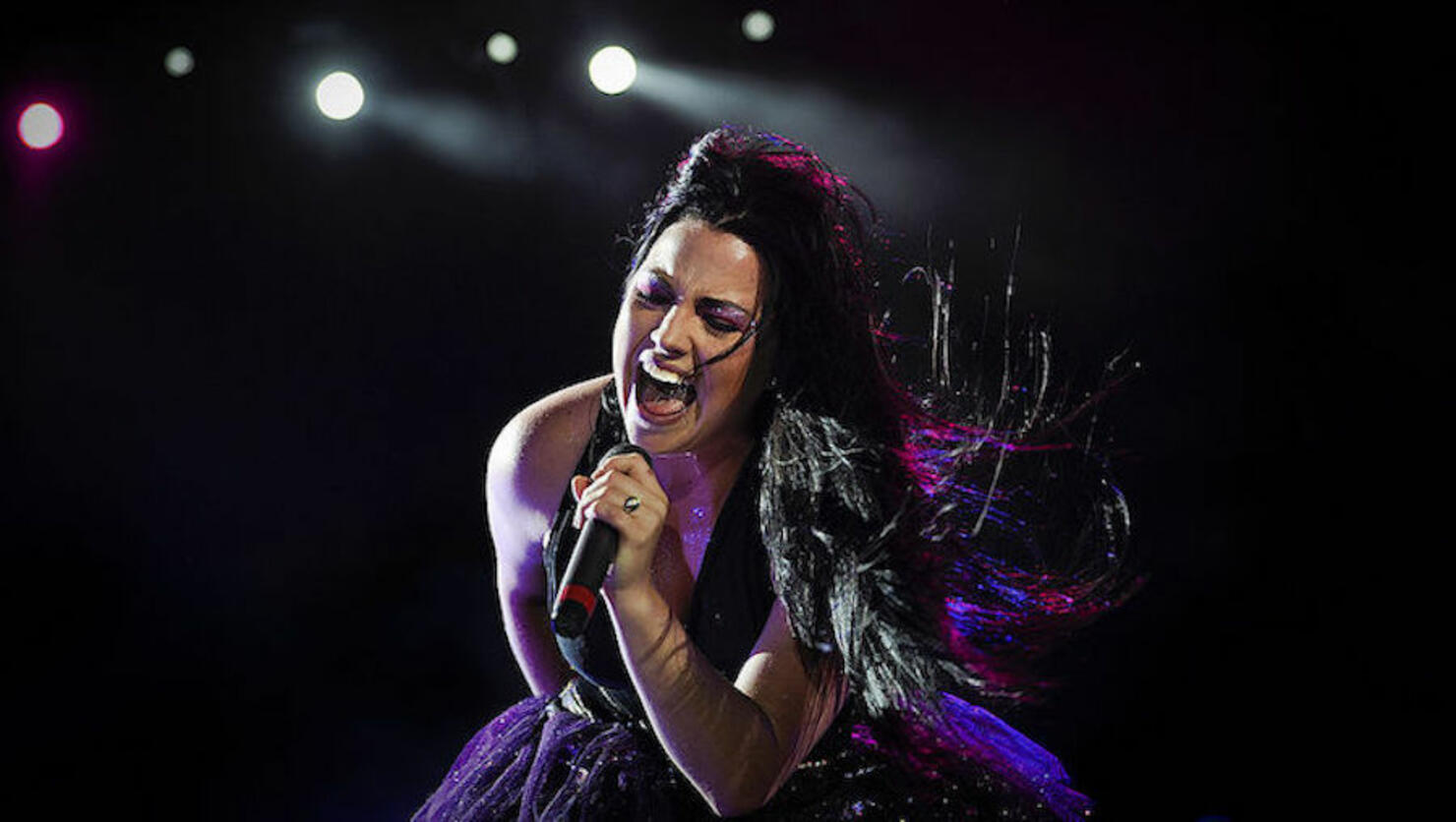 Amy Lee has experienced unfathomable grief in her 39 years. As a child, the Evanescence singer lost her sister Bonnie to an unidentified illness. Two decades later, in 2018, her younger brother Robby died after suffering severe epilepsy. 
During a recent interview with Kerrang!, Lee opened up about how these losses inspired a ballad called "Far From Heaven" on the band's upcoming album The Bitter Truth.
"It's about questioning my faith," she explained. "And it's not like it's the first time, but it's just very raw, real and in the hardest way I ever have. Having to really look at it and wonder, 'Is anybody out there?' That's a real question I've been asking over the past couple years, through everything, and I don't have the answers. I never have had the answers. That's the whole thing that makes belief belief. We just can believe, we don't know."
"But it's not just about that," Lee continued. "That's part of the reason it was so hard to write, I spent two or three weeks just stuck in this funk, like in this depression, trying to get it off my chest because it's not the way that I feel all the time. But it is a feeling that I have that comes up in me regularly: wondering where the people are that I've lost, and thinking about time in a more fluid way."
"Far From Heaven" was the last song written for the album, and it might be the most powerful. "I do believe love exists beyond life, part of that is connected, I think, to holding on to [lost loved ones] inside ourselves," Lee added. "It's more than a memory. It was real, it really happened – what existed still exists. I'm talking about it, so it does. It is really deeply hard to talk about, not because it's so painful for me, but because it's very difficult to put into words. I just needed to face the abyss head on. That was one thing that was missing from the album. Honestly, part of me, in this time, has been facing the grief and darkness. And with all the hope, and joy and empowerment that I truly do feel – and so much of the album comes from that place – I just can't gloss over and not also admit the other side… I talk about my siblings, because those are the obviously to the closest to me, but there's been a lot of loss in my life, I've been through it plenty of times. I'm reminded every time with grief that there's a choice you have to make for yourself between life and death; between getting up or not. You have to talk about the struggle of that."
"While writing it, I felt so low," she admitted. "I was just living in it without an out. When it was finished, I really loved it; it's beautiful. Even when a song is openly dark and about pain, it can bring me joy. Sometimes you just need to say that hard thing you've been locking down inside, get it out, process it, and then move on to the next song."
The Bitter Truth is slated for a March 26 release.
Photo: Getty Images