Duke Expected To Miss First NCAA Tournament In 26 Years Amid COVID-19 Case
By Jason Hall
March 11, 2021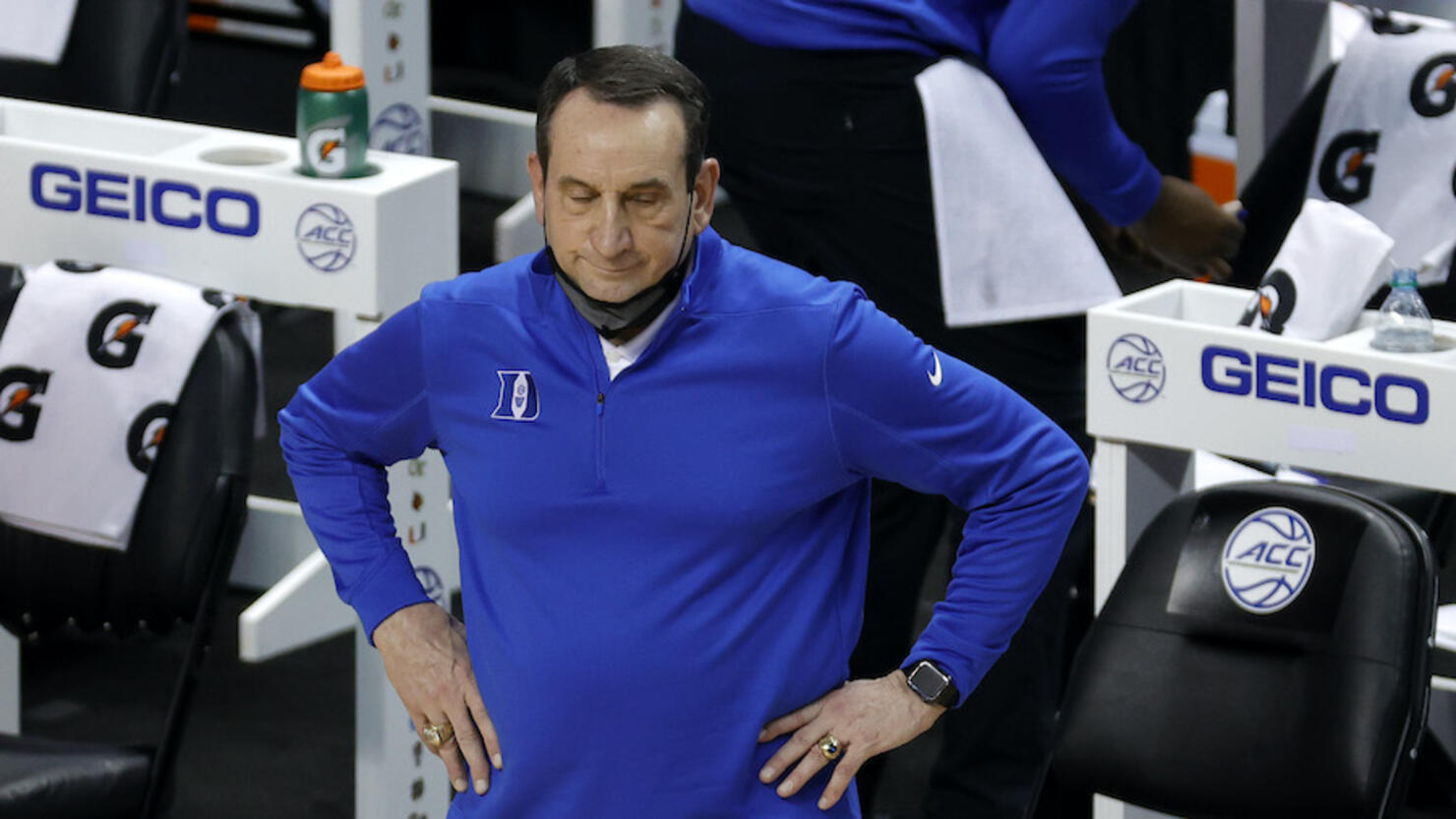 The Duke Blue Devils are expected to miss the NCAA Men's Basketball Tournament for the first time since 1995.
The Blue Devils are dealing with a positive COVID-19 case and will forfeit Thursday night's Atlantic Coastal Conference tournament quarterfinals matchup against Florida State, Stadium's Jeff Goodman reports.
"Duke has a positive COVID test and will not play tonight in the ACC tourney, source told @Stadium. Looks like season is over for the Blue Devils," Goodman tweeted Thursday (March 11) morning.
Duke, which is typically an annual national contender, needed a strong performance in the ACC tournament to receive consideration for a seed in the upcoming March Madness bracket.
The Blue Devils entered the 2020-21 season ranked No. 9 in the AP poll, but fell out of the top 25 after three consecutive games to Virginia Tech, Pittsburgh and Louisville in January, dropping to 5-5 overall.
Duke would then win only eight of their next 14 games, finishing the regular season with a 13-11 (9-9 ACC) record, ranking 10th in the ACC.
The Blue Devils have made the NCAA tournament 36 times during head coach Mike Krzyzewski's 41 seasons with the program, which has included five national championships (1991, 1992, 2001, 2010 and 2015.)
Photo: Getty Images