Tom Brady, Buccaneers Agree To New, Long-Term Contract Extension
By Jason Hall
March 12, 2021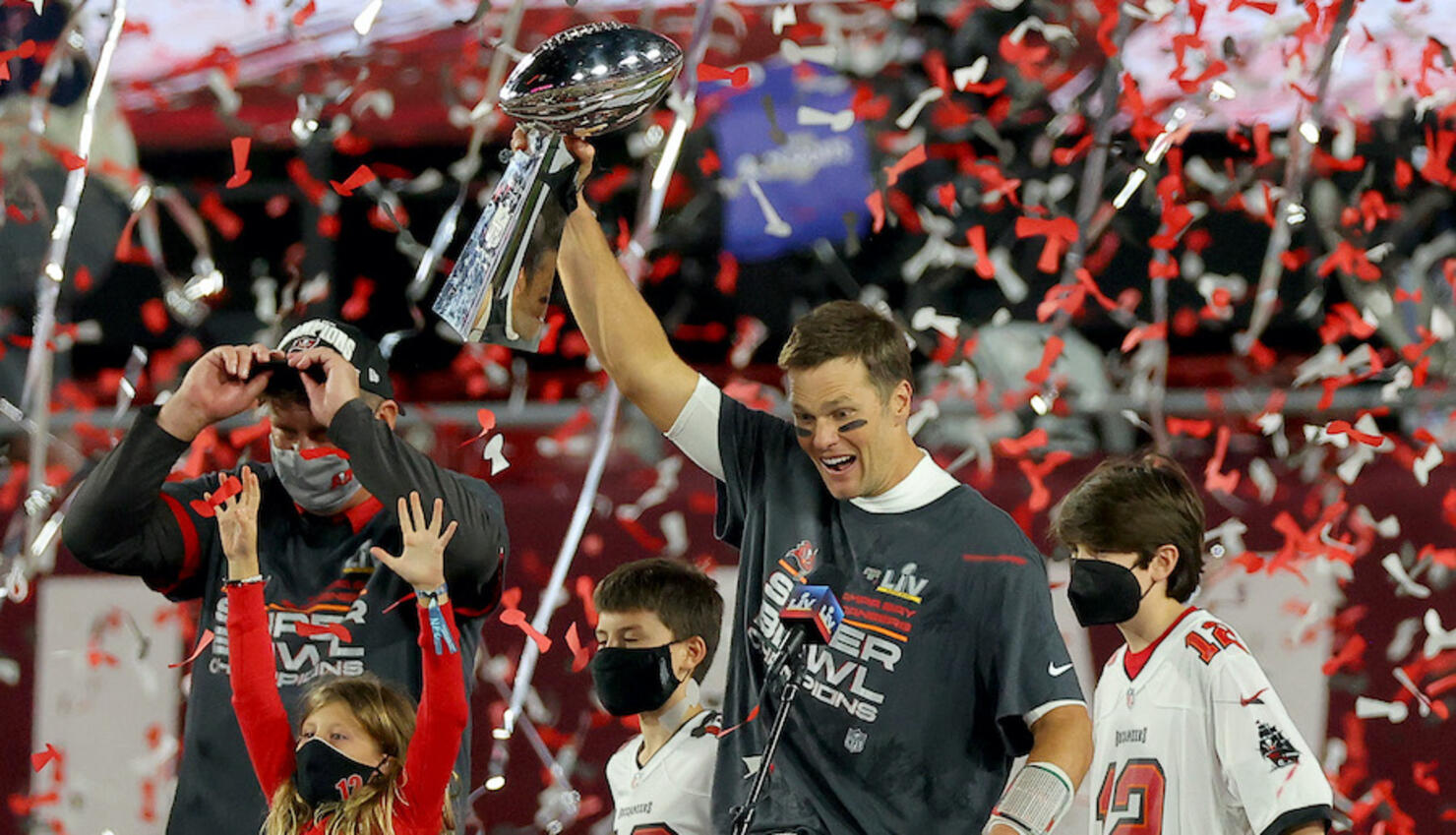 Tom Brady's legendary NFL career doesn't appear to be ending anytime soon.
ESPN's Adam Schefter reports Brady and the Tampa Bay Buccaneers have agreed to a new four-year contract, which voids to a one-year extension, guaranteeing his services with the Buccaneers through at least the 2022 season, sources confirmed.
Earlier this week, ESPN's Josina Anderson reports the two sides were "getting closer" to reworking Brady's contract, a source confirmed.
During an interview with Sports Illustrated prior to Super Bowl LV, Brady, who will turn 44 in August, expressed interest in possibly playing beyond age 45.
The seven-time Super Bowl champion is entering the final year of a two-year, $50 million contract signed with the Buccaneers last offseason, according to Spotrac.com.
Tom Brady reached agreement with the Buccaneers today on a four-year contract extension that voids to a one-year extension that locks him into Tampa through the 2022 season, sources tell ESPN.

— Adam Schefter (@AdamSchefter) March 12, 2021
Last month, Brady recorded 201 yards and three touchdowns on 21 of 29 passing in Super Bowl LV, winning a record fifth Super Bowl MVP Award, which surpassed his own previous record set in Super Bowl LI (2017.)
The victory was Brady's first as a member of the Buccaneers after joining the franchise in March following 20 seasons with the New England Patriots.
Brady now owns a 7-3 record all-time in the NFL's biggest game and surpassed his own previous record for most Super Bowl wins by a quarterback (6) set in February 2019. The 43-year-old also broke his own record as the oldest quarterback to both start and win a Super Bowl also set in 2019.
Sunday's win was Tampa Bay's second Super Bowl victory in franchise history. The Buccaneers are also the only team in NFL history to both host and win a Super Bowl in their home stadium.
Photo: Getty Images