Kings Of Leon Have Generated $2 Million On NFT Sales Of Their New Album
By Katrina Nattress
March 14, 2021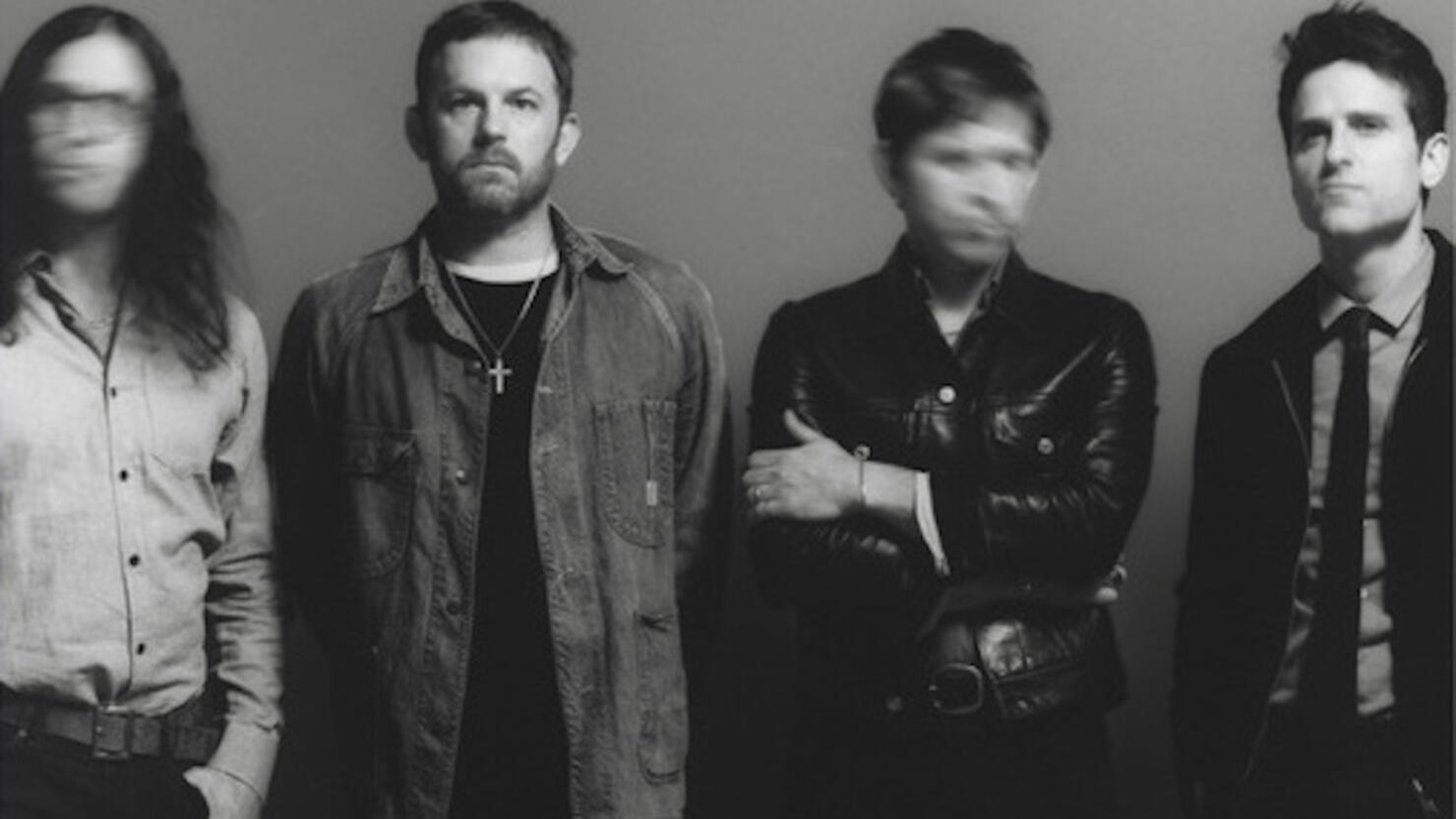 Kings of Leon made history when they released their eighth studio album, When You See Yourself, last week. In addition to the standard digital and physical formats, they also became the first band ever to make a record available as a non-fungible token (NFT).
The move seems to have been a good one, as a representative told Billboard the sale has generated "upwards of $2 million," which includes more than $500,000 donated to Live Nation's Crew Nation fund to support live music crews during the pandemic.
During their iHeartRadio Album Release party on Friday (March 12), the band members broke down releasing their new album as an NFT.
"For us, we're always wanting to stay ahead of the curve and onto the next cool, hip thing ... I mean, I'm in my 40s now, it's hard to stay hip with anything," drummer Nathan Followill confessed. "But when our creative team management brought the idea to us, even me involved in crypto for a while, I personally didn't know a ton about it until they explained it to us. But, it's digital art that people buy, like it really doesn't make a ton of sense to people that you try to explain it to. But, it was a way for us, also, to package it to where people get a very special version of the record, the vinyl, as well. It basically just gives everyone a little piece of cryptocurrency when they buy it. So, kind of a cool little way for someone to has never really delved into it, or is involved in it, can kind of look back on this memory of like, 'Oh, the first time I ever got that was through Kings of Leon, or with this record.'"
"It's a wild new frontier, like nobody really knows how its really gonna pan out," he added. "You can look at other artists and what they're doing with it and kinda try to compare it to that, but you don't really know. It really is an unknown world out there."
For those unfamiliar with NFTs, they're a type cryptocurrency that holds assets like art, tickets, and music instead of money. They operate on a publicly accessible and transparent network called a blockchain, which means anyone can see the details of the transaction. Computers involved in the transactions become part of the network, which continuously updates and can't be hacked. The value of NFTs is subjective and fluctuates (think stocks).
"It's like, there has to be a first band to release their album on 8-track, and then cassette tape, and then CD, and then digital. So, we knew that those bands probably got a little bit of pushback from people thinking that ... like a compact disc probably didn't seem very tough or cool back then," bassist Jared Followill added. "But, then it kind of takes over and that becomes the only way that people ingest that world. But, just like any other form of art, it's just buying art, it's encoded, it's your own personal piece of art that only you can have. It's like, you can go to the Louvre and take a picture with your phone of 'The Mona Lisa,' but you don't own 'The Mona Lisa.' So, you have this thing, this piece of art, and sure, people might be able to try to recreate it, but they don't own it, you do. You've got the codes. It's very, very futuristic and it'll take a second for people to wrap their heads around it — it took us a good bit."
Photo: Matthew Followill