Roddy Ricch Appears To Call Out Kanye West On Instagram Live
By Peyton Blakemore
March 16, 2021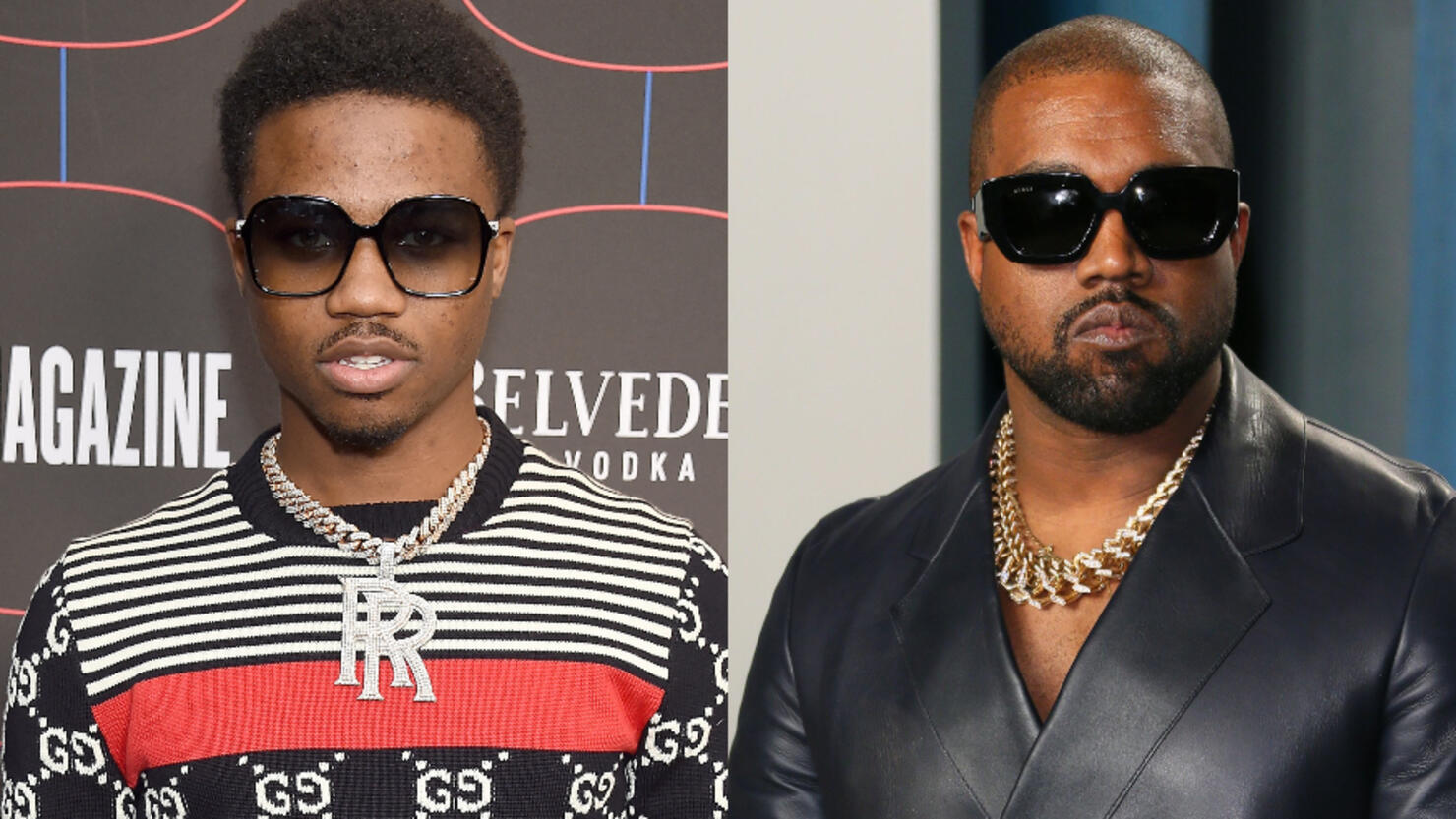 Roddy Ricch is not here for Kanye West (or anyone for that matter) diminishing his accomplishments, specifically his Grammy.
One day after "The Box" rapper's performance at Sunday's (March 14) Grammy ceremony, Roddy took to Instagram Live and appeared to indirectly call out Ye, who famously urinated on his own Grammy in 2020.
"I be really wanting to talk about a lot of the ni**as that's in the industry, like, a lot of the Black artists, the older n**as who been doing all this shit for so long and they be hatin' on all the young ni**as," Roddy, who was nominated for six Grammys this year and won his first Grammy last year, began. "Old niggas be saying all types of sh*t! This is the reason you don't see me with none of y'all favorite rappers."
"If I get nominated for six Grammys and a ni**a I look to that had 22, 23, 24, 25 of these motherfu**ers and I come in here…I wanna get nominated for six this year, I feel like that's a good number. And this year, this ni**a just pissed on that sh*t," he said. "Like, how you think that make the world look at my accomplishment, ni**a? I did all this sh*t and you pissin' on sh*t. That sh*t be lame. I don't really like that shi*."
While he didn't mention Kanye by name, fans were quick to note that Ye is the only artist to be nominated 20-plus times who has literally peed on his Grammy.
Last September, Ye posted a video of himself urinating on his Grammy as it laid in the toilet. "Trust me...I WON'T STOP," he captioned the video, which he shared after tweeting about challenging the current recording industry model.
"THIS MOMENT IS GOING TO CHANGE THE MUSIC INDUSTRY FOR GOOD," Kanye tweeted at the time. "I FEEL SO HUMBLED AND BLESSED THAT GOD HAS PUT ME IN A STRONG ENOUGH POSITION TO DO THIS ... EVERYONE KEEP PRAYING ... ITS WORKING ... I AM ON MY KNEES THIS MORNING."
Despite the act (and the tweets), Kanye won his 22nd Grammy for Best Contemporary Christian Music Album for Jesus Is King at Sunday's show.