Veteran Quarterback Ryan Fitzpatrick Finds New NFL Home With Ninth Team
By Jason Hall
March 16, 2021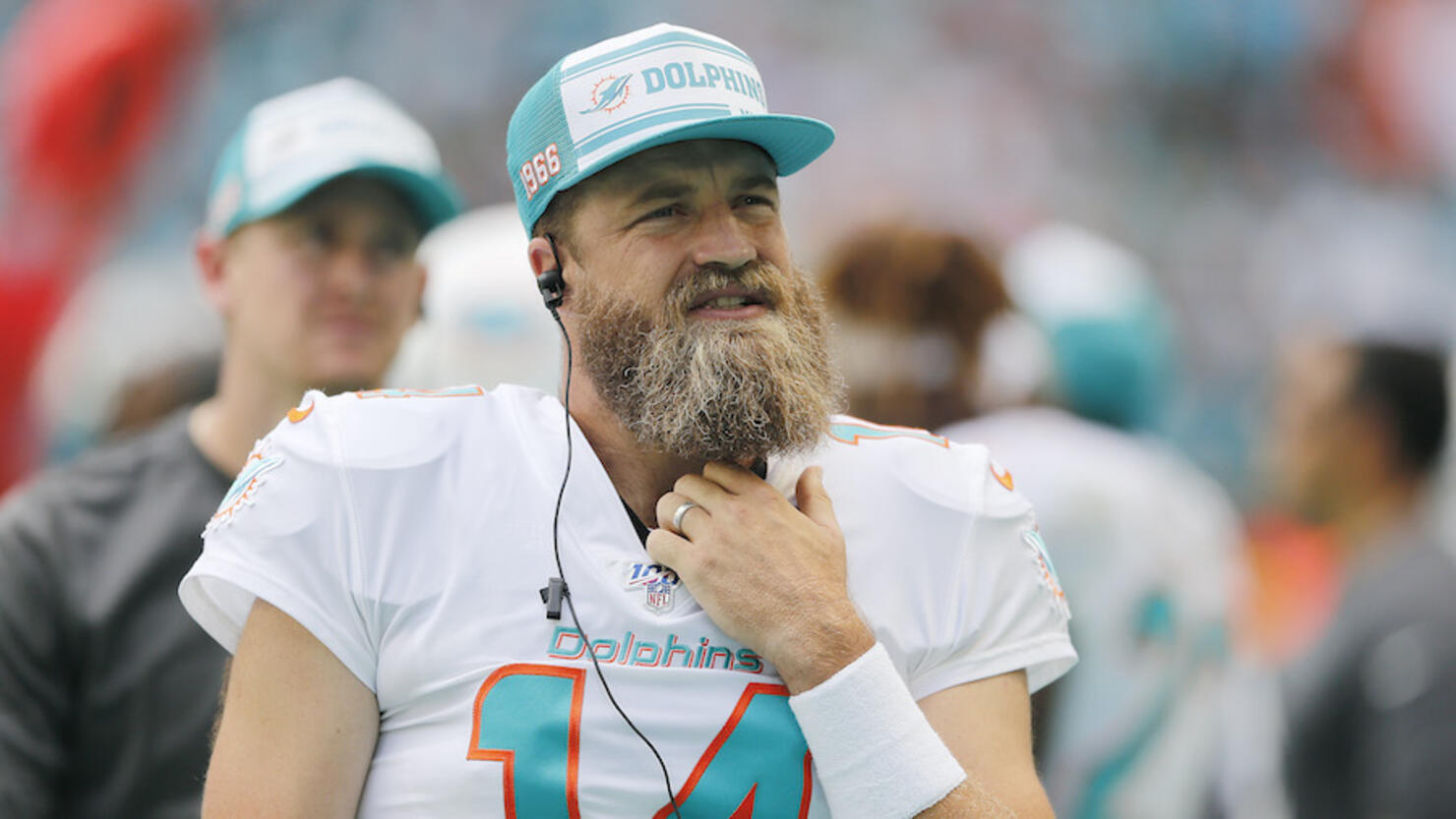 Ryan Fitzpatrick will join his ninth NFL franchise for his 17th season in 2021.
ESPN's Adam Schefter reports the Washington Football Team has reached an agreement with the veteran quarterback worth $10 million, with the possibility of growing to $12 million with incentives, according to sources with knowledge of the negotiations on Monday (March 15.)
Fitzpatrick, 38, is expected to compete with Kyle Allen and Taylor Heinicke -- who recently re-signed to a two-year deal worth up to $8.75 million -- for the starting quarterback role, according to the sources.
Washington finished first in the NFC East last season, despite a 7-9 overall record, before being defeated by the eventual Super Bowl champion Tampa Bay Buccaneers in the NFC Wild Card Round of the playoffs in January.
Fitzpatrick would become the franchise's 32nd starting quarterback since its last Super Bowl victory in 1991. Washington started three quarterbacks -- Allen, Dwayne Haskins and Alex Smith -- during the 2020 regular season and Heinicke during its playoff loss.
Fitzpatrick has excelled as the NFL's ultimate journeyman quarterback, becoming the only player to start and throw touchdowns for eight different teams. The former Harvard standout spent the past two seasons with the Miami Dolphins, which including splitting time with rookie first-round quarterback Tua Tagovailoa last season.
Photo: Getty Images