Saweetie & Quavo Spark Split Rumors After Unfollowing Each Other On IG
By Peyton Blakemore
March 18, 2021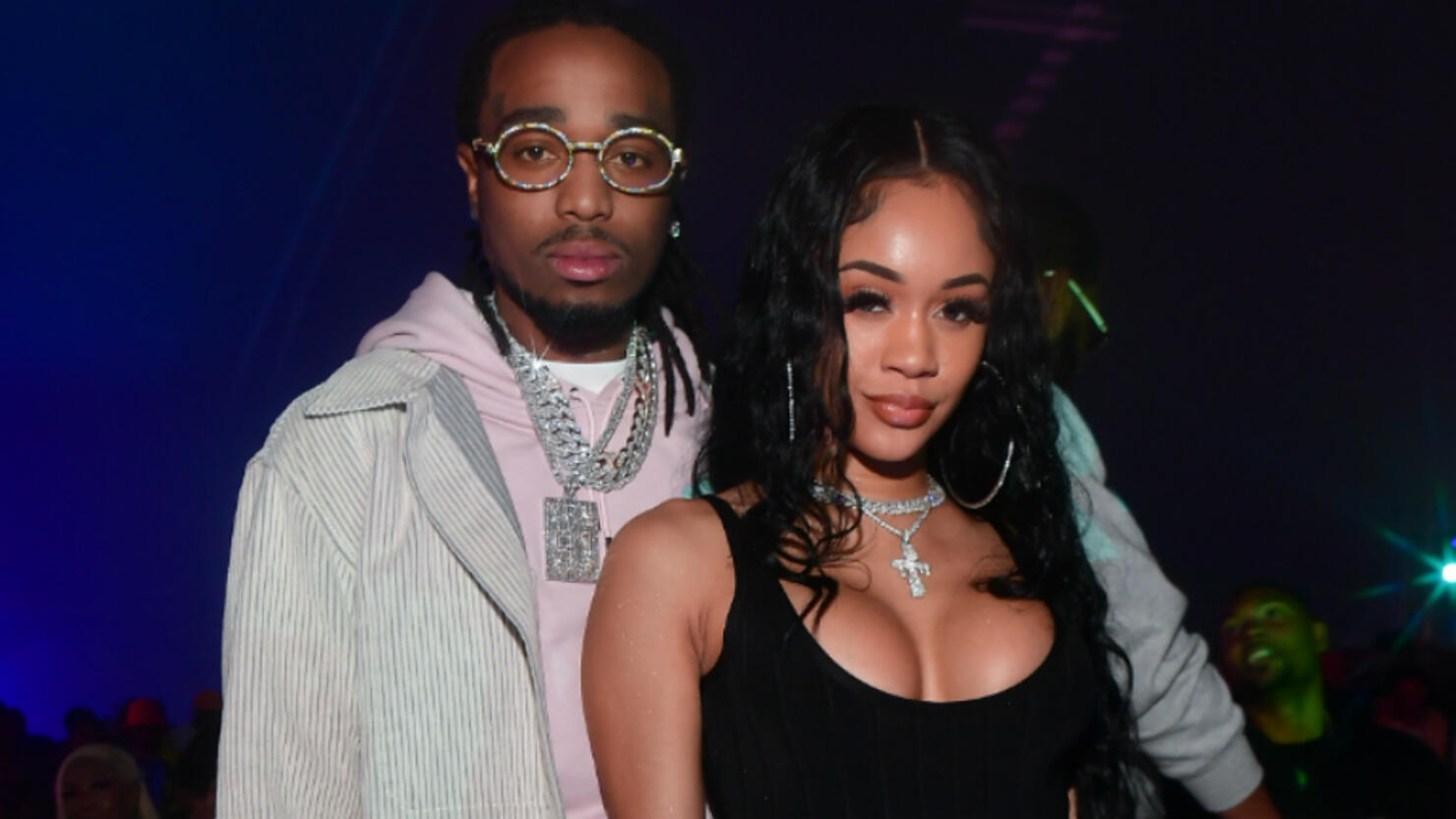 It looks like Glacier Boy and Icy Girl may have called it quits!
Late Wednesday evening (March 17), The Shade Room reported that Saweetie unfollowed her longtime beau Quavo on Instagram, sparking split rumors.
Break-up speculation intensified after the Migos rapper appeared to also unfollow Saweetie on the social media site hours after The Shade Room's initial post.
According to eagle-eyed fans, the rappers unfollowed each other after Saweetie's interview with Justin LaBoy went live on Wednesday. During the sit-down, Saweetie was asked questions by host JustinLaBoy as well as her ex, Justin Combs.
At one point during the interview, Saweetie was asked if she'd ever had a one-night stand, to which she replied, "I've always been in a relationship, faithful, Cancer sh*t."
Justin then added his two cents, co-signing Saweetie's statement, saying, "They just know how to treat you. They bring the good sides out of you."
Things took a somewhat awkward turn after JustinLaBoy asked, "So, when did you meet a cancer in your life?" However, before Justin could get into his and Saweetie's relationship history, Saweetie quickly changed the subject, interjecting, "I think it's time to take a shot."
Last October, Quavo took part in the "How It Started vs. How It's Going" challenge and revealed how he and Saweetie's relationship began. While Quavo previously shared that he shot his shot by sliding into Saweetie's direct messages in March 2018, his tweet for the challenge, was the first time he shared an actual screenshot of what initiated his relationship with his now-girlfriend of over two years.
As shown in the screenshot, Quavo sent Saweetie a snowflake emoji, which she replied to by sending a steaming bowl emoji, a reference to Migos' hit "Stir Fry."
"u so icy Ima glacier boy," Quavo then wrote, prompting Saweetie to respond: "was hannin then."
In honor of the challenge, the "Need It" rapper also shared a recent selfie of him and Saweetie. "HOW I PULLED UP: HOW WE COMING," he captioned the post.
Earlier this year, the "Tap In" rapper revealed the moment she knew her relationship with Quavo was true love.
"The moment I realized that Quavo really loved me is when he saved me some of his food," Saweetie told Page Six. "He gave me his last piece of chicken." She added, "I wasn't testing him or anything. [...] I'll be coming out of a Zoom meeting or done doing something and he would have saved me some of his food."
"Those are the things that really matter: the things that have no price on them," the "Back to the Streets" rapper continued, noting that the customized Bentley Quavo gifted her for Christmas was "cool," but her true love language goes beyond receiving gifts.
"I'm really into intimacy and how you treat me with my emotional feels," she explained.
Photo: Getty Images