Breland Recruits Mickey Guyton For 'Cross Country' Remix
By Hayden Brooks
March 19, 2021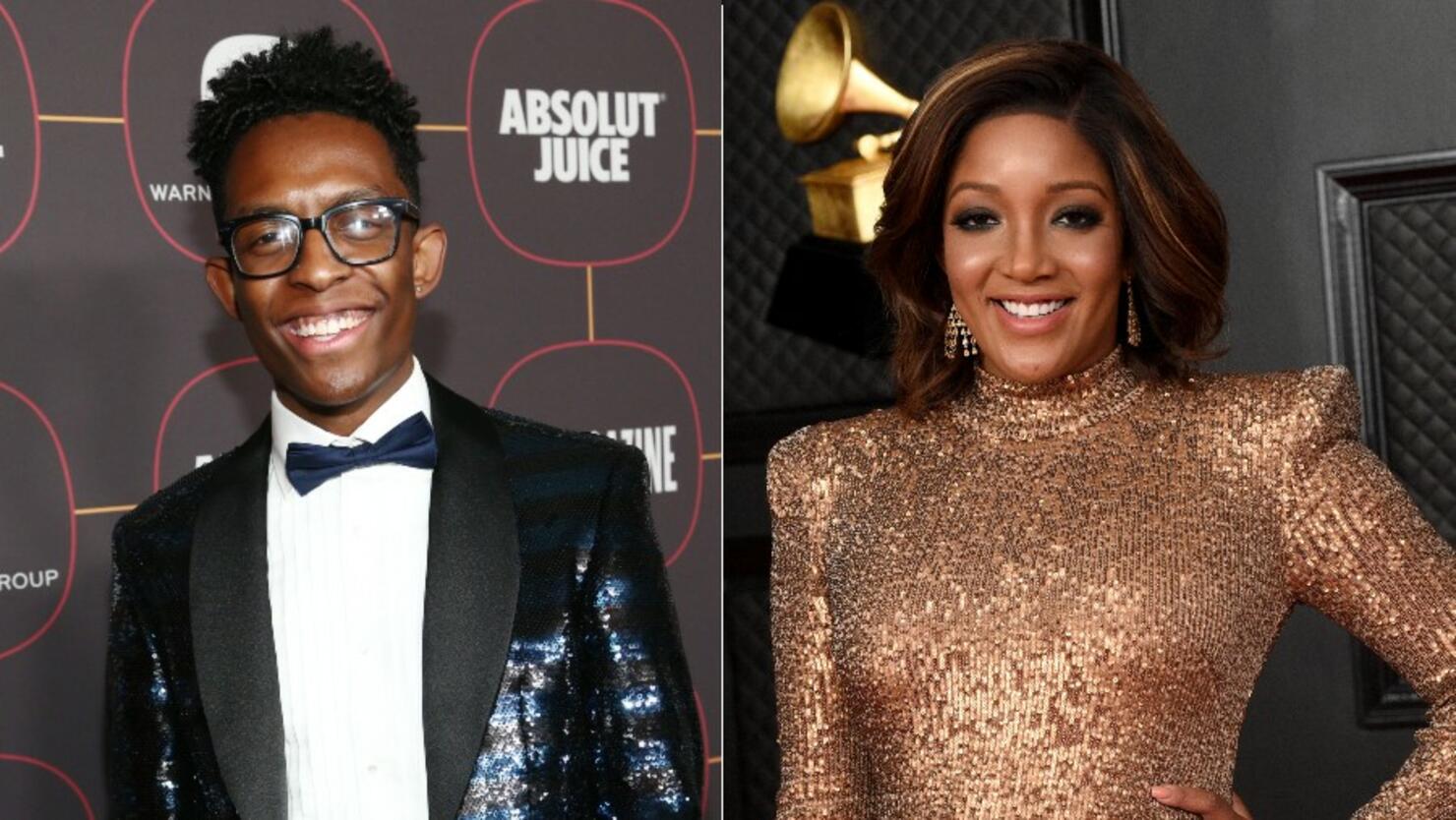 Fresh off her Grammy performance, Mickey Guyton hops on the remix to Breland's latest single, "Cross Country," which dropped on Friday (March 19).
Instead of offering listeners his sole version of growing up in New Jersey, before moving to Atlanta and then Hollywood, Breland lets Guyton shine on the second verse of the three-minute track. "From the lone star/ Always have my heart where I got my star/ Learned to play guitar/ Took a couple years and a lotta tears, 'til I made my mark/ And I started to see who I want to be, in this world of ours/ Gotta play your part," she sings for her solo portion, before joining the star on the chorus. The song was originally written by Guyton, Will Gittens, Sean Small and Sam Sumser.
Over on Instagram, Breland shared his gratitude for having the upcoming 2021 ACM Awards co-host on the track to share her story. "I'm so glad you're on this song! You're an icon and your story and voice are just beautiful," he replied to her announcement post of the newly-released remix.
"Country music is built on songwriting, so I obviously had to tell a little bit of my story in this song, but there are a lot of stories that never get told that need to be told," Breland said when he first released the single. "Music is one of those things that unites people and gives us common ground and so regardless of where you're from or what you believe in, what you look like, those moments where you're listening to a song with someone, or in a group of people, or when you're creating that song, the boundaries that we were taught to believe in disappear."