More Details Emerge About Naked Woman Found In Delray Beach Storm Drain
By Zuri Anderson
March 25, 2021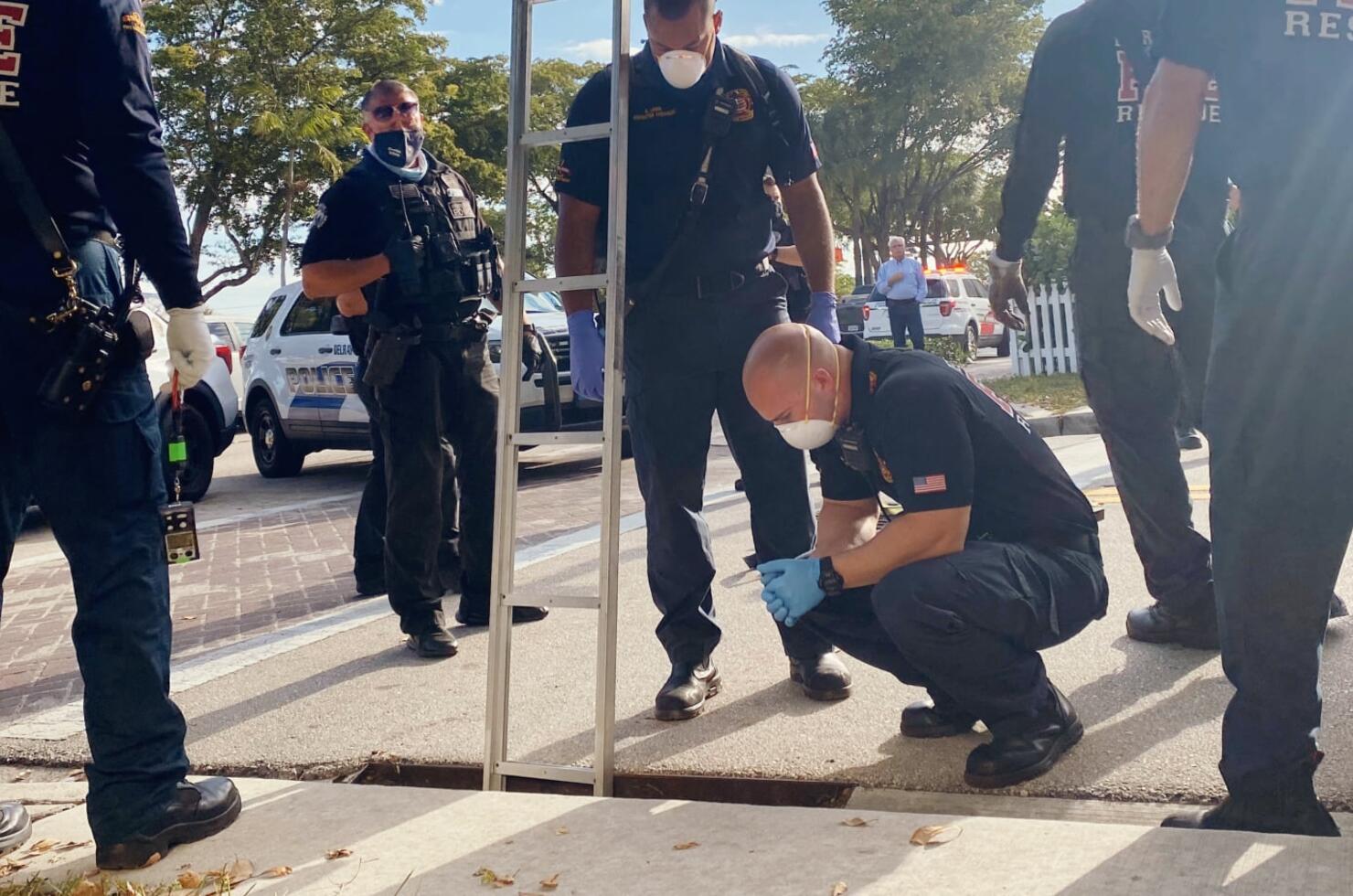 New information has come out about the naked woman rescued from a storm drain earlier this week in Delray Beach, Florida.
CBS 12 learned that the woman is 43-year-old Lyndsey Kennedy. Tuesday morning (March 23), fire rescue crews responded to the intersection of West Atlantic Avenue and Southwest 11th Avenue after a 911 caller reported hearing cries for help from a storm drain. First responders lifted Kennedy from the 8-foot deep storm drain with a ladder and harness, and she was taken to a local medical center.
Reporter Lena Salzbank also revealed some audio from the 911 call on Twitter:
Authorities and first responders were left baffled at how she got in the storm drain, but Kennedy revealed to police how she ended up in her situation, according to CBS 12. She told police that she went for a swim in a canal near her boyfriend's house on March 3. That was the same day the boyfriend reported her missing, according to authorities.
Kennedy claims that she came across a doorway near a shallow part of the canal during her swim. When she reportedly entered the doorway, she noticed a tunnel and went inside to see where it would lead. She said as she kept going and going through the tunnels, she realized she was lost.
Kennedy told authorities she has been wandering the sewer system for three weeks. She eventually saw light on Tuesday and stayed in place because she could see people walking by, according to reporters.
According to a police report, Kennedy's mother told officers her daughter has a "history of mental illness and a frequent user of illegal narcotics." CBS 12 claims that "sources close to the investigation say Kennedy has been released from the hospital."
Photo: Delray Beach Fire Rescue