Rick Ross Says He Once Passed Out During Sex After Drinking Lean
By Hayden Brooks
March 25, 2021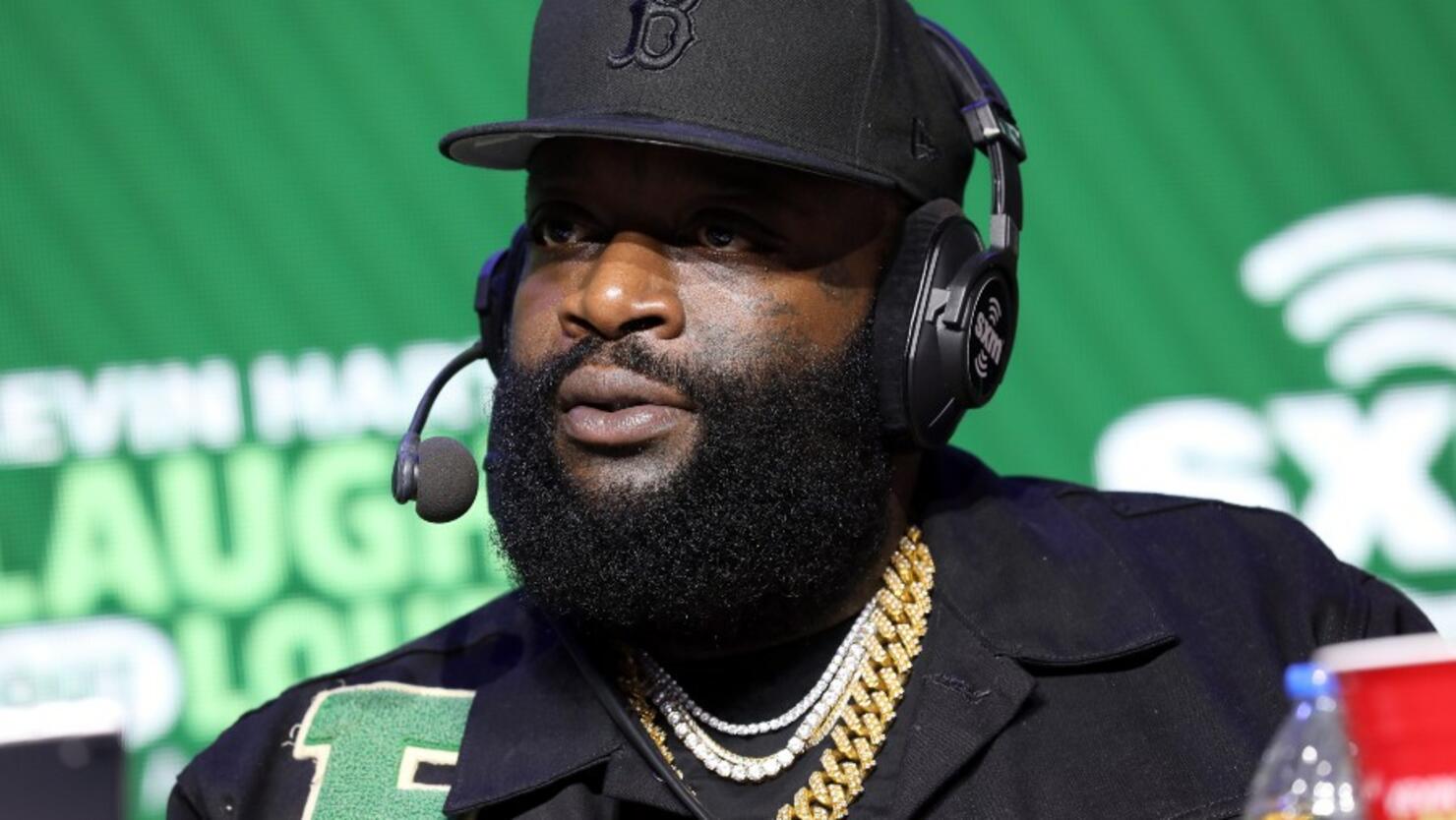 Rick Ross is making headlines, courtesy of a resurfaced interview with Big Boy's Neighborhood, where he recalled the time that he passed out during sex after drinking lean.
During the sit-down chat with the radio vet, which took place in 2019 in promotion for Port of Miami 2, Rozay admitted that his addiction to lean got to a point where he "couldn't do it anymore" if you know what he means. "I had started falling asleep at the red light. I was having sex before, I woke up and the girl was like [screaming and crying]," he recalled, adding that he frightened the woman because she thought that he had died in the middle of intercourse.
Ross went on to explain that his addiction encountered a turning point during a visit to the doctor's office, where he sat alongside eight other males. "We all was looking at each other. It was one of those feelings. Like, 'Damn. I wonder what he here for.' I just remembered one older dude looking at me. He just gave me a look. 'Homie, you a baby. You got your whole life in front of you. You better get your sh*t together.'" he recalled. "That's basically what I saw. He didn't have to say nothing. I understood."
In addition to his reality check, Ross has since focused on eating healthier foods and embracing an intense workout plan. "I think what truly inspired [my weight loss] was me suffering my first seizure," the rapper told Men's Health in 2020. "After I did that, I began to spend some more time looking at myself, taking care of myself, investing in myself. I realized I had to change my diet and my sleeping habits. Here we are."