WATCH: Shaq Pays Off Engagement Ring For Stranger At Jewelry Store
By Jason Hall
April 7, 2021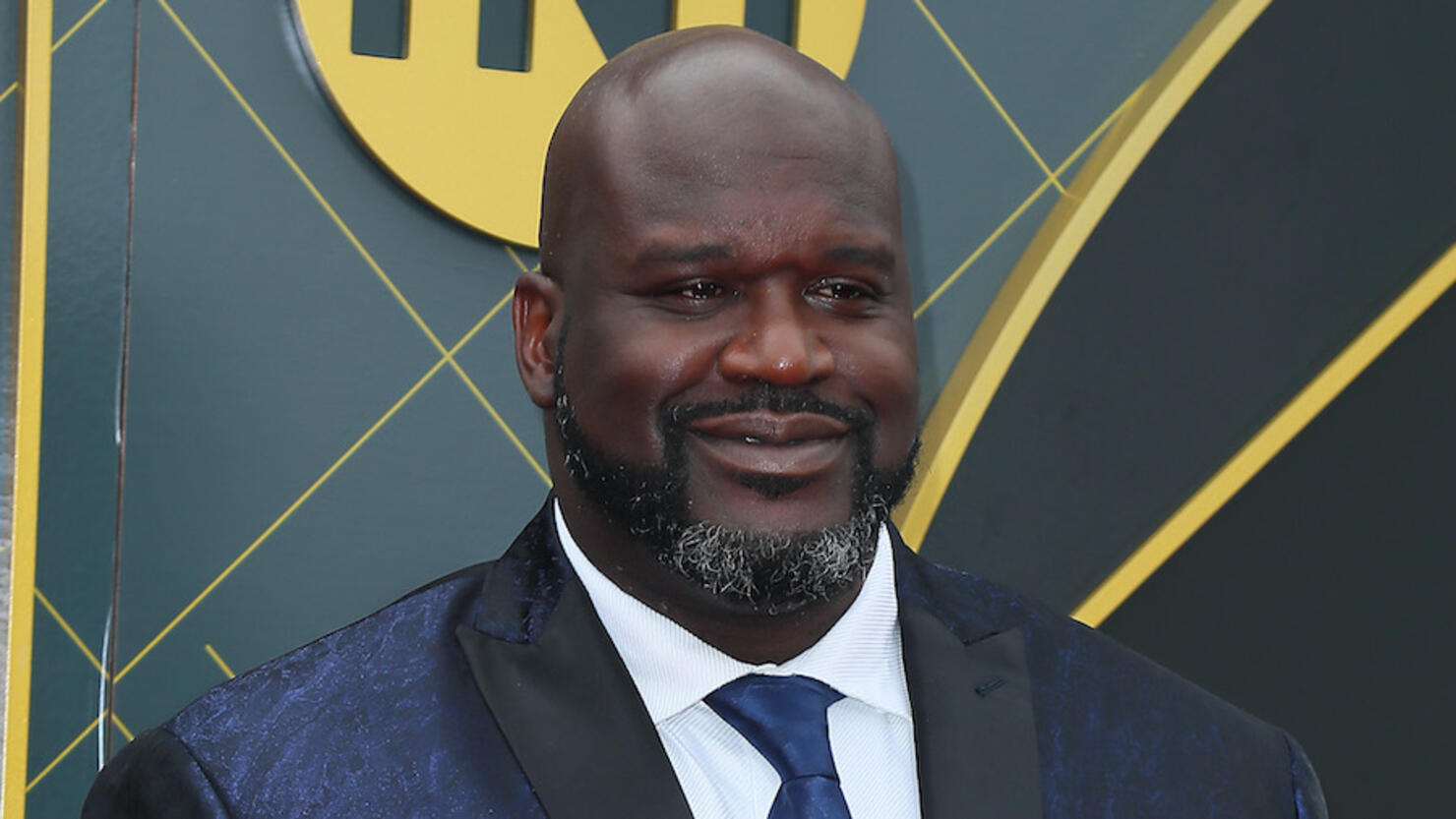 Basketball Hall of Famer and TNT analyst Shaquille O'Neal apparently has the generosity to match his legendary size.
The four-time NBA champion was filmed at a Zales store in the Atlanta metro area paying off a stranger's engagement ring debt in a video shared on Shaq Fu Radio Instagram account and later aired during Tuesday (April 6) night's broadcast of 'NBA on TNT.'
O'Neal, who said he has a line of jewelry at Zales, saw the young man standing at the counter of the McDonough, Georgia store asking how much it would cost to pay off an engagement ring before he intervened.
"The guy just came in ... young guy ... he was a hard-working guy," O'Neal said during the TNT broadcast via the Atlanta Journal-Constitution. "I said, you know what, tell your girlfriend I got it. I'll take care of it.
"At first he didn't want to take it, saying 'Nah, I can't do that.' I told him don't worry about it; I do it all the time. I'm just trying to make people smile."
O'Neal said whenever he's out in public he tries to do something nice for someone, revealing that he recently buying furniture for a woman and her autistic daughter during the 'NBA on TNT' broadcast.
"This lady, she had an autistic daughter and she was also looking to pay for some furniture and I just took care of her," O'Neal said. "So, I'm into making people happy. Whenever I leave the house, I just try to do a good deed."
An Instagram commenter confirmed the NBA legend's generosity, responding to the Shaq Fu post with, "@shaq is amazing! He bought all 3 of my boys iPads at Best Buy! He's so funny in person and such and awesome being," the AJC reports.
Other notable acts of generosity include O'Neal filling the gap for a Lafayette, Louisiana high school that fell $19,000 short of its goal to finance a new weight room in 2018.
O'Neal also paid for the funeral services of a 7-year-old Houston girl killed in a drive-by shooting in 2019 and a 13-year-old Forest Park boy who accidentally shot himself in 2017, the AJC reports.
In 2019, O'Neal paid the bill for a family's new home, which included furniture and televisions, when a 12-year-old Atlanta shooting victim was paralyzed and couldn't leave the hospital because he previous home wasn't equipped for him, the AJC reports.
In 2016, O'Neal and fellow Basketball Hall of Fame center Dikembe Mutombo teamed up to purchase clothes for a 6-foot-11, 275-pound homeless man when news got out that he was struggling to find shoes and clothing.
Photo: Getty Images