Sammy Hagar Feels Bad About Depiction Of Van Halen Years In His Memoir
By Andrew Magnotta @AndrewMagnotta
April 9, 2021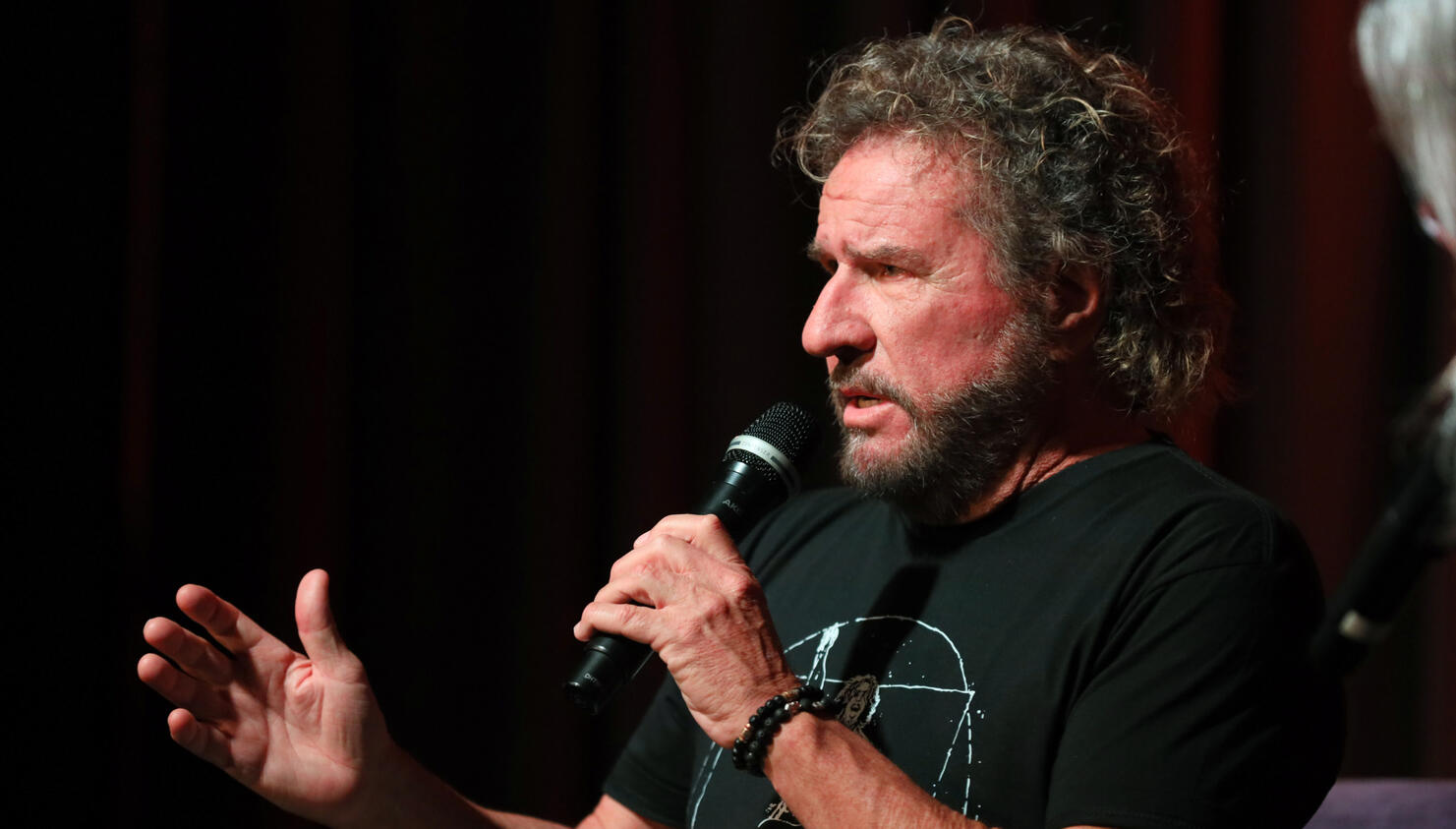 Sammy Hagar's best-selling 2011 memoir Red: My Uncensored Life In Rock isn't going to be repackaged as an audio book anytime soon, despite renewed interest in it.
Ironically, the former Van Halen frontman now wishes he had censored a few of the recollections in the book, particularly many of those pertaining to Eddie Van Halen.
He tells Rock This With Allison Hagendorf that he's more forgiving of Eddie now than he was when he wrote the book. Reading those passages again, as he wrote them, wouldn't feel right.
"I included everything," Hagar said of the book. "There's nothing I didn't say. I kind of wish I would have been a little more conservative about the Van Halen years. But I was angry when I wrote the book. They threw me out of the band, and they did it ruthlessly. And I don't care what anyone says — God rest Eddie's soul; I love him to death — but him and his brother [Alex Van Halen] are pretty tough guys to deal with, if they go against you. They really made it harder on me at a weird time in my life."
Hagar and Eddie reconnected about a year ago and smoothed over their differences — something Hagar is infinitely thankful for in light of Eddie's death in October.
While The Red Rocker isn't taking back his statements from his book, he says now that many of them don't really add to the story; they were only included to flame his former bandmates.
"They still want me to [record the audiobook]," Hagar added. "I'm afraid, 'cause if I start reading it, I know I'm gonna change it. I'm gonna try to be nicer, or I may tell a story that maybe wasn't in the book, or I'll remember something else."
Hagar's 2004 reunion tour with Van Halen was famously fraught with unease between all four band members. Eddie was still abusing alcohol at the time and he was in particularly bad shape physically and emotionally after a cancer scare.
In years following the book, Hagar's stance on Van Halen softened and he repeatedly called for a Van Halen reunion including himself, bassist Michael Anthony and frontman David Lee Roth.
According to Eddie's son Wolfgang Van Halen, such a reunion was in the works in 2019 but was undercut as Eddie's condition worsened.
Photo: Getty Images