VIDEO: San Marcos Teacher Who Told Parents 'Come At Me' Is Put On Leave
By Rebekah Gonzalez
April 13, 2021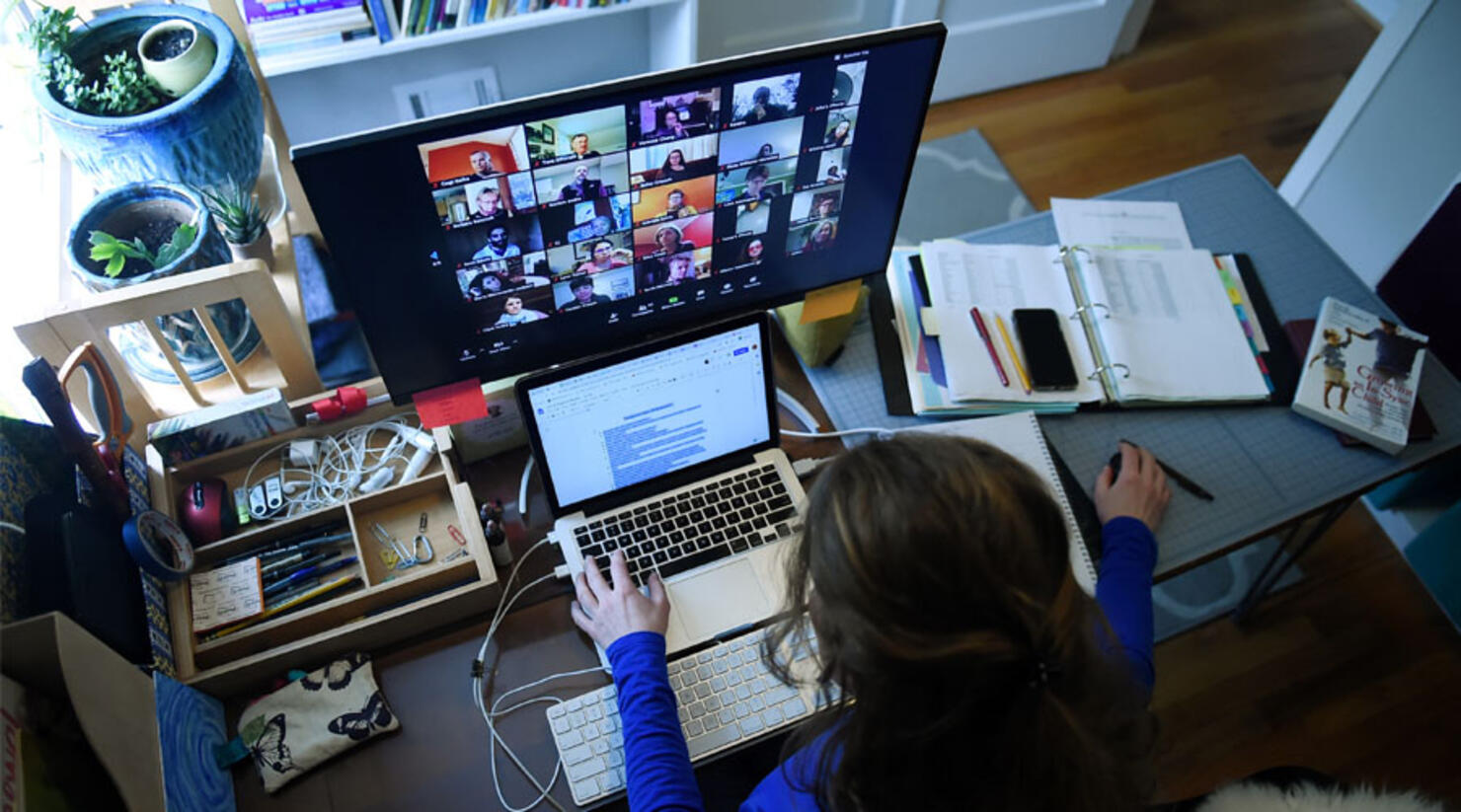 During an online distanced learning class, Alissa Piro, a San Marcos, California high school teacher was recorded expressing her anger at parents who are pushing to get their kids back to the classroom and dispense with remote learning.
In the video, Piro is addressing senior class members, when she says "If your parent wants to come talk to me about how I'm not doing a good enough job in distance learning based on what you need as an individual? Just dare them to come at me. Because I am so sick to my stomach of parents trying to tell educators how to do their job," Piro stated on the video.
Newly released video of a @SanMarcosUSD HS teacher going off on students and their parents over distance learning and other issues. Originally posted to FB. Apparently this is a common occurrence. pic.twitter.com/pjEN80kLNh

— Reopen California Schools (@ReopenCASchools) April 12, 2021
Piro appears very upset about resuming in-person learning and makes reference to lawsuits against Governor Gavin Newsom and other North Country school districts who are attempting to resume in-person learning full time.
After the video went viral, San Marcos Unified School District released a statement through a community update in which they revealed Piro was placed on administrative leave.
"As a school district, San Marcos Unified firmly believes that positive relationships and a strong sense of community connect students to learning; that teachers who challenge and care for students make a significant impact on students' lives; and that excellence is attained when we accept only the best from every individual in our learning community," reads the statement.
"We are deeply concerned about the recent videos that have surfaced regarding one of our employees; this is a matter that we take very seriously and it is receiving our highest scrutiny. As a personnel issue that is under investigation, and consistent with District practice, we are limited in the amount of information that we can share."
Photo: Getty Images