Tom Brady Criticizes NFL's New Single-Digit Jersey Rule
By Jason Hall
April 22, 2021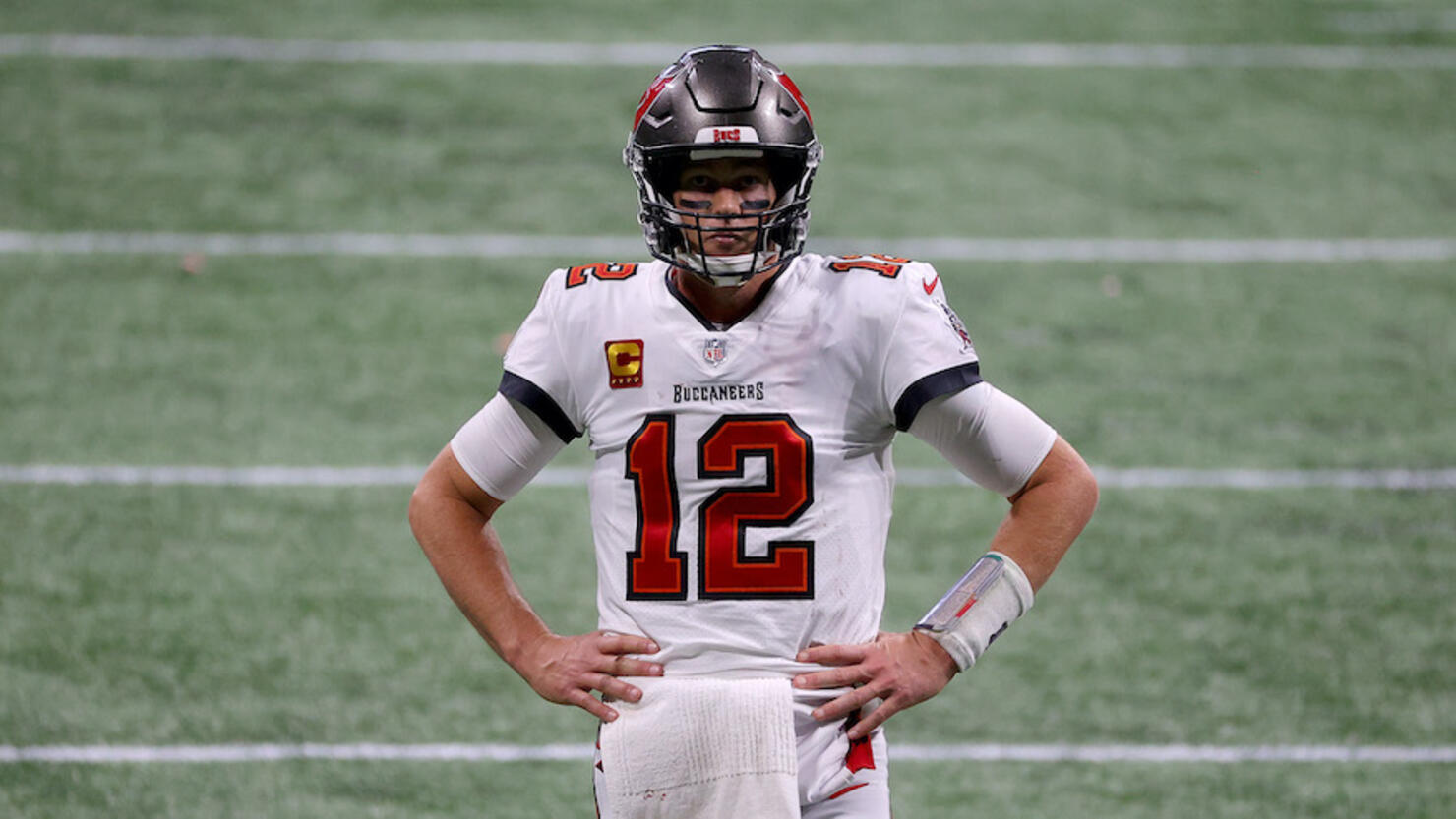 Many NFL fans are excited about the NFL's new rule allowing less restrictions on players' numbers.
Tom Brady, however, apparently doesn't share that sentiment.
The seven-time Super Bowl champion shared a graphic of the new rule, which will allow anybody but offensive and defensive linemen to wear numbers 1-19, on an Instagram story with the caption, "Good luck trying to block the right people now!!!! Going to make for a lot of bad football."
Brady added to the story an hour later.
"Why not let the lineman (sic) wear whatever they want too?" Brady wrote. "Why have numbers? Just have colored jerseys... why not wear the same number? ...DUMB."
Brady tagged both the NFL and NFLPA in the second post alongside.
Here's how the new jersey numbers break down by position:
Quarterbacks, punters and kickers: 1-19
Defensive backs: 1-49
Running backs, fullbacks, tight ends and wide receivers: 1-49, 80-89
Offensive linemen: 50-79
Defensive linemen: 50-79, 90-99
Linebackers: 1-59, 90-99
Brady finished Super Bowl LV with 201 yards and three touchdowns on 21 of 29 passing, winning a record fifth Super Bowl MVP Award, which surpassed his own previous record set in Super Bowl LI (2017.)
The victory was Brady's first as a member of the Tampa Bay Buccaneers after joining the franchise in March following 20 seasons with the New England Patriots.
Brady now owns a 7-3 record all-time in the NFL's biggest game and surpassed his own previous record for most Super Bowl wins by a quarterback (6) set in February 2019. The 43-year-old also broke his own record as the oldest quarterback to both start and win a Super Bowl also set in 2019.
The win was Tampa Bay's second Super Bowl victory in franchise history. The Buccaneers are also the only team in NFL history to both host and win a Super Bowl in their home stadium.
Photo: Getty Images