Giagantic Hive With 10,000 Bees Creates A Buzz In Plano
By Anna Gallegos
April 26, 2021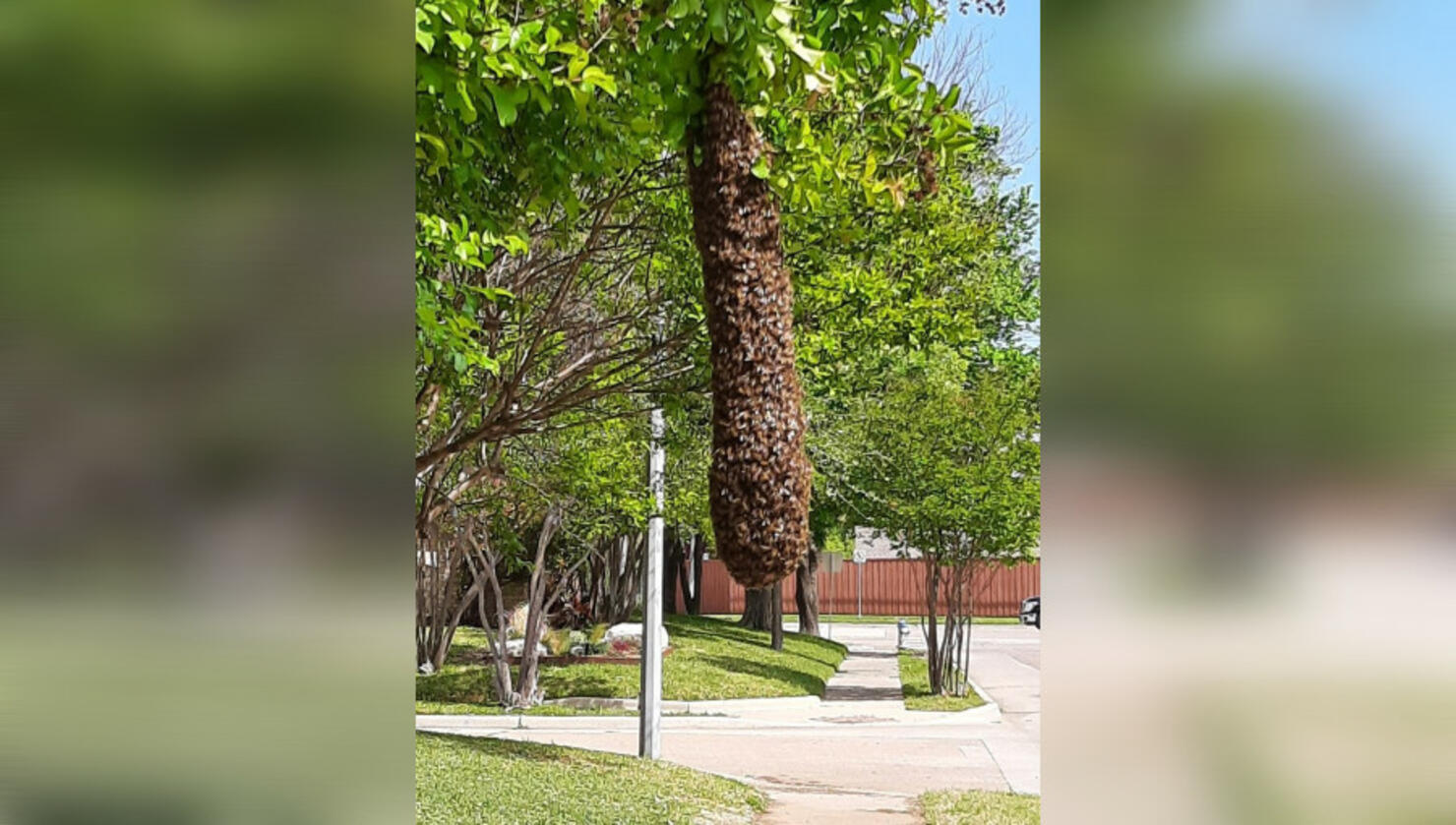 A huge bee hive had to be removed after it was partially blocking a sidewalk in Plano.
The Plano Parks and Recreation Department estimated that nearly 10,000 bees were living in the gigantic hive at Parker and Canyon roads. A video shared by the department shows the hive gently swaying in the breeze.
Luckily, a professional bee keeper was called in to remove the hive before anyone walking near the street was stung.
The bees were moved to a farm where they can live "live happily ever after."
Social media commenters were happy that the bees were safely relocated because they're an important natural resource. They pollinate nearly a third of the food humans eat while also providing honey and wax, according to Texas A&M.
Protecting the bees is particularly important in Texas, where thousands of hives died due to February's winter storm.
Bee hive at Parker and Canyon Rd. has been removed

The bee hive at Parker and Canyon roads has been gathered by a beekeeper contractor and will be taken to a farm to live happily ever after. According to our Natural Resources team, this was a different situation that called for a specialized response. The beekeeper said there was probably about 10,000 or so bees in the swarm. The sidewalk is now safe for using, and no one got stung in the removal process.

Posted by Plano Parks & Recreation on Tuesday, April 20, 2021
Photo: Plano Parks & Recreation