WATCH: DC Cops Drag Race Each Other, Total Their Police Cars
By Jason Hall
April 26, 2021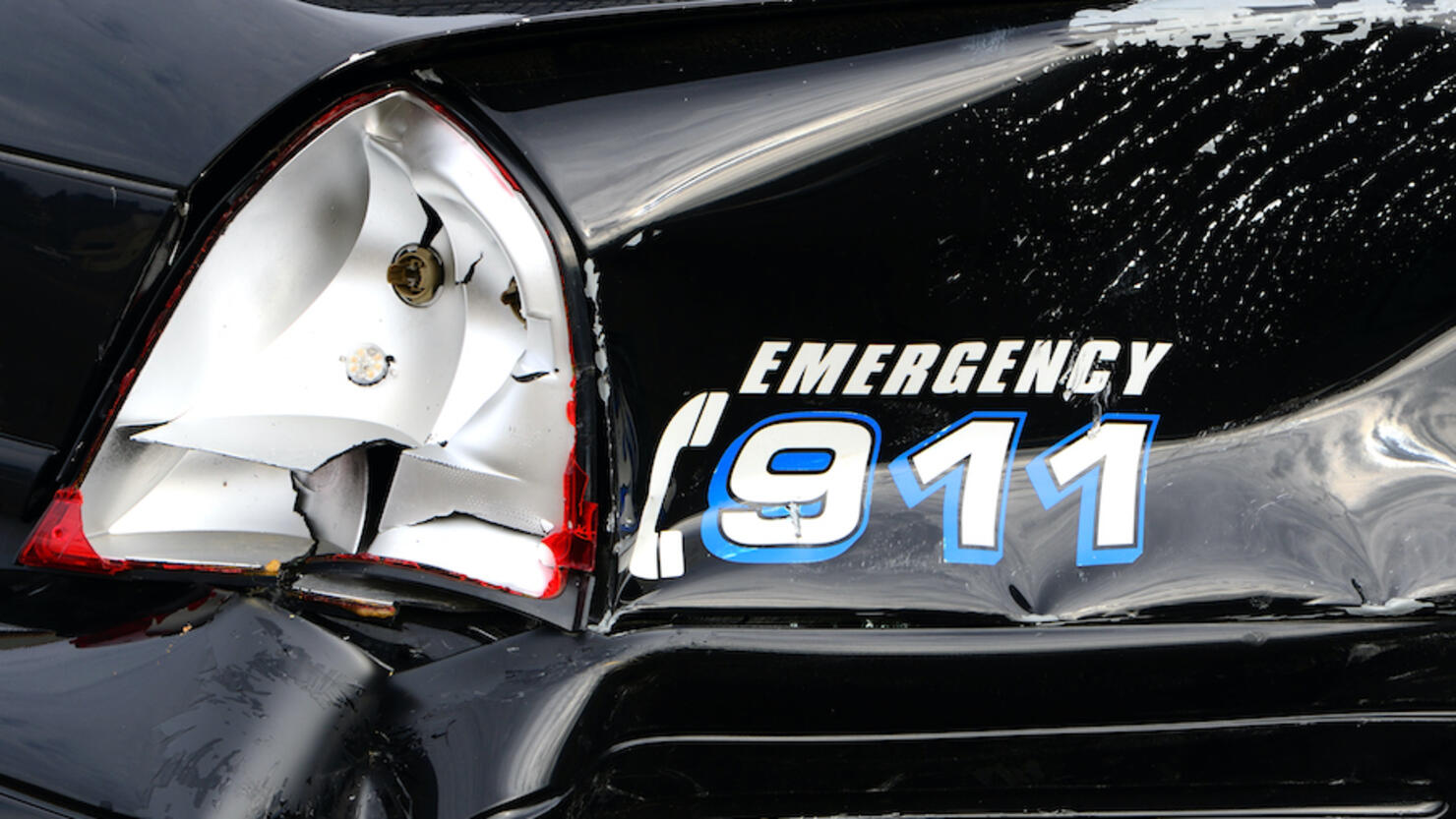 Two Washington, D.C. police vehicles were totaled and a fence was damaged after officers participated in a drag race with each other last week.
The department sent an internal email, obtained exclusively by FOX 5's Lindsay Watts, which confirms officers decided to drag race on Anacostia Avenue last Thursday (April 22) evening while on duty.
"Yesterday two 6D scout cars were totaled because officers decided instead of fighting crime, patrolling their beats, or engaging the community – they decided to drag race each other on Anacostia Avenue at 5 pm in the evening," 6D Commander Durriyyah Habeebullah states in the email to the department.
Sources told FOX 5 that the internal email was sent to command staff after the crash took place on Thursday.
"What does this say to all the members of MPD who are passionate about their job and work hard every day to make a difference. This is not fair to any of us," the email states.
The D.C. Police Department didn't provide an incident report to FOX 5 on Sunday as it only provides traffic reports through FOIA.
Sources told FOX 5 the officers involved are new to the department and began racing each other on Acostia Avenue NE near Kenilworth Park and Aquatic Green, traveling at least 60 MPH.
Watts reports the officers also "took out a fence" nearby during the incident.
Watts said the department provided a response on Sunday (April 25) confirming four 6D officers involved were "racing the vehicles, resulting in an accident" and all were taken to the hospital for non-life-threatening injuries.
Additionally, all four officers have been placed on non-contact during the ongoing investigation into the incident.
NEW: just got response from @DCPoliceDept: "Preliminarily, it appears the members may have been racing the vehicles, resulting in an accident." Police say 4 6D officers taken to hospital, but no life threatening injuries. All 4 involved placed on non-contact during investigation

— Lindsay Watts (@LindsayAWatts) April 25, 2021
FOX 5 said it has also requested a statement from D.C. Mayor Muriel Bowser in relation to the incident.
Photo: Getty Images