2 Police Officers Arrested After Being Caught In Hotel Together On Duty
By Jason Hall
January 6, 2021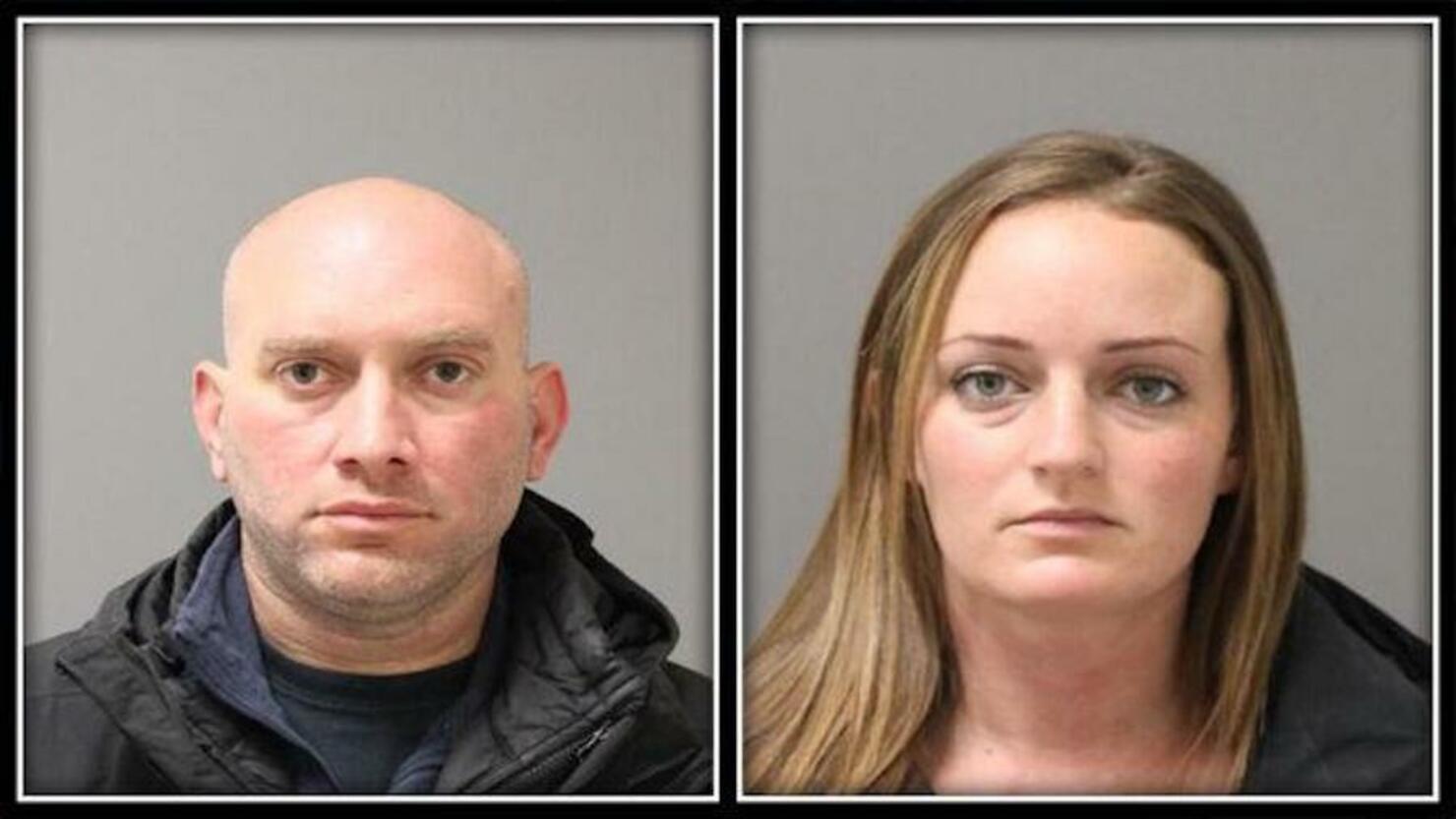 Two police officers in New England surrendered after being served warrants for an incident where they were caught in a hotel together while on duty in October.
Norwalk, Connecticut Police officers Michael Dimeglio, 38, and Sara Laudano, 31, were both served warrants for the October 10, 2020 incident after surrendering at Norwalk Police headquarters on Tuesday (January 5) evening, the department announced on its Facebook account.
Dimeglio was charged with second degree larceny and second degree reckless endangerment. Laudano was charged with second degree larceny, second degree reckless endangerment and risk of injury to a child.
The department said both officers were working in the patrol division on October 10, 2020. Norwalk Police Dispatch were unable to reach Laudano on the police radio and on her cell phone.
The Automatic Vehicle Locating system (AVL) was checked and Laudano's vehicle was located at 426 Main Avenue, where an officer located the vehicle parked outside the Even Hotel. Supervisors responded to the location and observed both Laudano's and Dimeglio's marked police vehicles parked in the same parking lot outside the hotel before making contact with hotel management, who confirmed the two officers were in a room at the hotel.
Responding supervisors proceeded to the room and located Dimeglio and Laudano in the hotel room. The department said neither Dimeglio or Laudano was "in condition to respond to calls for service" at the time.
Both officers were relieved of duty and placed on administrative leave. The Norwalk Police Department consulted with State's Attorney Paul Ferencek of the Judicial District of Stamford/Norwalk, who helped determine that the conduct exhibited by Dimeglio and Laudano warranted a criminal investigation, leading to arrest warrants being obtained for both officers.
Photo: Norwalk Police Department