Coldplay Sends Fans On Frantic Decoding Mission With 'Alien Radio' Project
By Lindsey Smith
April 27, 2021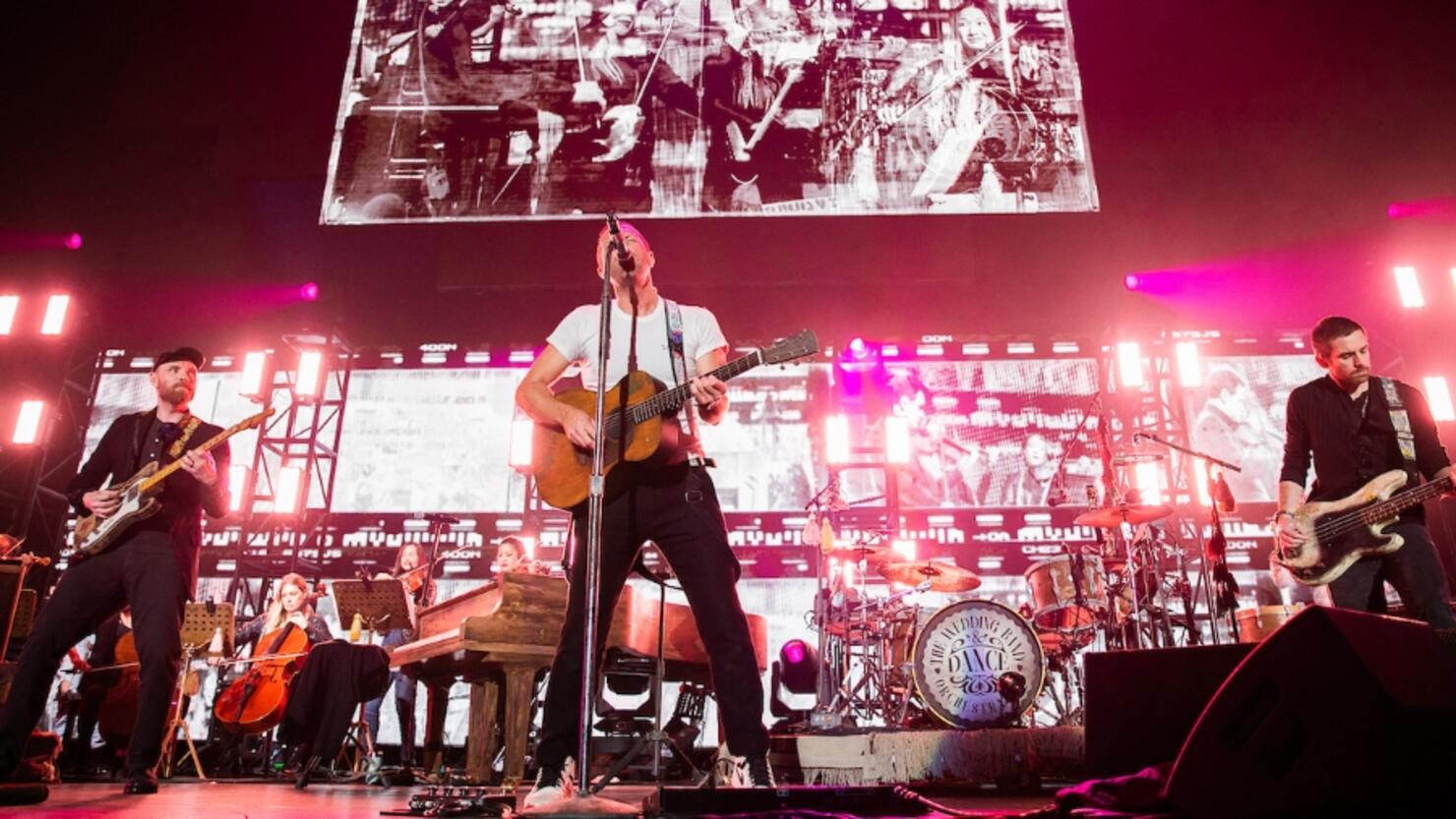 Coldplay is up to something but the band isn't giving up its secrets that easily.
On Tuesday (April 27), the band posted a brief clip titled Alien Radio that showed a jumble of mysterious symbols. This same image was also displayed across the world on billboards in places like New York City, Seoul, and London.
The caption for the post simply directed fans to alienradio.fm. Anyone hoping to get all of the answers on the site will be disappointed albeit entertained. The interactive site contains a multitude of clues including multi-lingual messages that fans have already translated.
There is also a new Twitter account by the same name with a few of the clues. Fans on the social media app have been savvy enough that they are confident the cryptic clues are for a new single called "Higher Power" coming May 7.
Fans have also decoded the scrolling alien text at the top of the mysterious website and it looks to be lyrics off the soon-to-be-released single: "This joy is electric and you're circuiting through / I'm so happy that I'm alive happy I'm alive at the same time as you."
Back in February, it was rumored that Coldplay was working on a new album titled Music Of The Spheres. "Chris [Martin] and co. have been dropping hints for a while but now it's finally getting off the ground," the source said at the time. "They've been busy working on new music during lockdown and it'll all culminate in the record, which has the working title Music Of The Spheres."
The new album would be the first in two years and a follow-up to 2019's Everyday Life.
Photo: Ashley Osborn for iHeartRadio