DJ Khaled Taps Drake, Justin Bieber, Jay-Z & More For Upcoming Album
By Lauren Crawford
April 28, 2021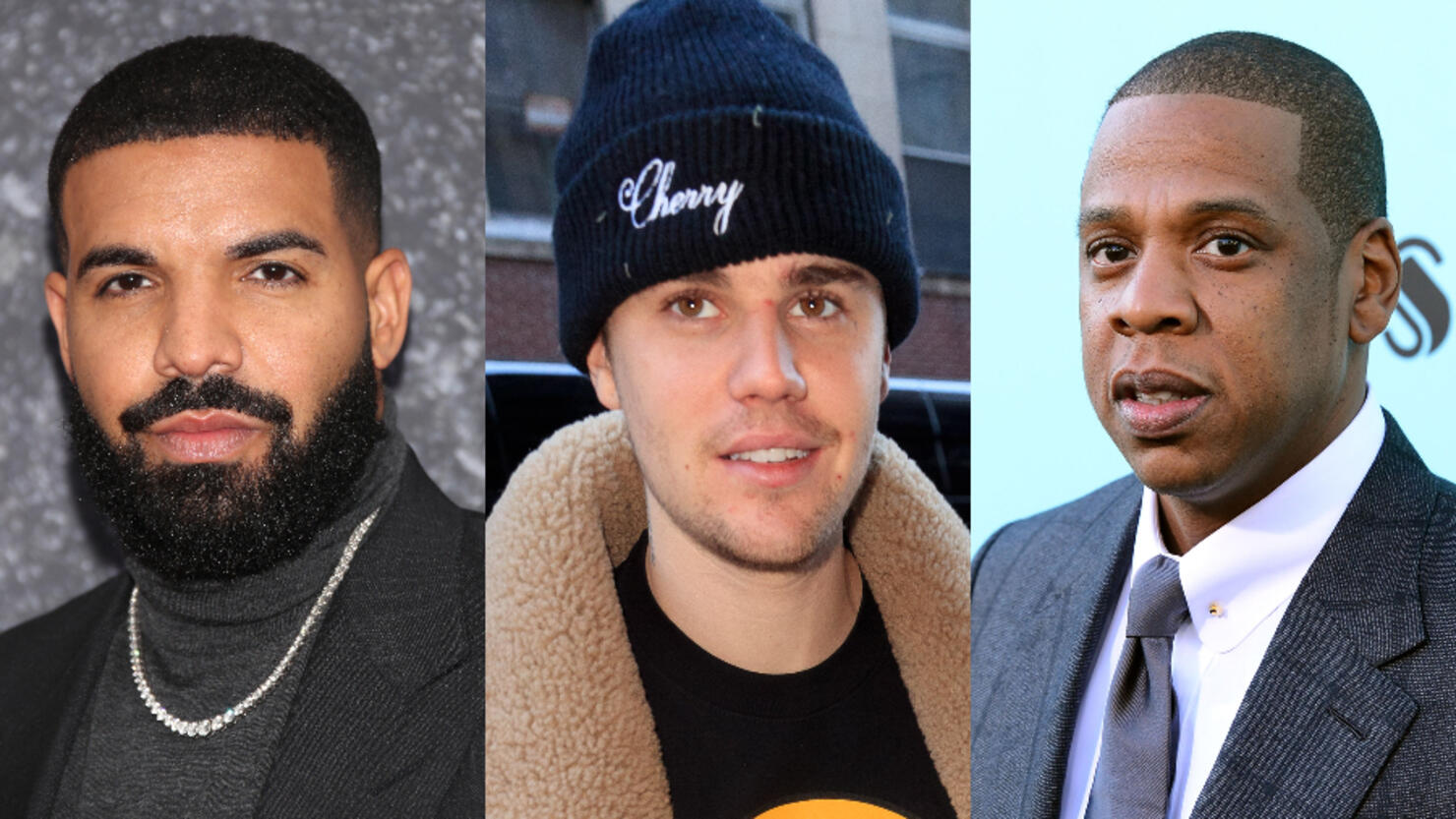 The question isn't who's on DJ Khaled's upcoming album, it's who isn't on the highly-anticipated LP.
On Tuesday (April 28), the beloved DJ revealed the star-studded tracklist for his 12th studio album titled Khaled Khaled, which drops on Friday (April 30), and let's just say it features the biggest names in music.
"🤲🏽 #KHALEDKHALED TRACKLISTING 😳 ALBUM THIS FRIDAY APRIL 30TH #FANLUV I Know I said ALBUM 100% DONE but it might be 101% 👀," Khaled wrote on Instagram as he shared the tracklist for the LP that features guests appearances from JAY-Z, Justin Bieber, Nas, Drake, Megan Thee Stallion, Post Malone, 21 Savage, Justin Timberlake, Lil Wayne, Lil Baby, DaBaby, Buju Banton, Big Sean, H.E.R. and more.
In addition to the two previously released Drake collabs — "POPSTAR" and "GREECE" — the 13-track album includes one of the most anticipated collaborations of the year: the pairing of JAY-Z and Nas on "Sorry Not Sorry," which also features vocals from James Fauntleroy and harmonies by The Hive (possibly Beyoncé?).
See the full tracklist below.
Khaled Khaled is the follow-up to Khaled's 2019 LP, Father of Asahd. He announced the LP earlier this week, calling it the culmination of his life's work. "Khaled Khaled is coming. It's special. I worked my whole career, I worked my whole life, and I'm just getting started," he wrote. "But to make this album... was... God's hands all over it. Be great but be grateful. And remember, the light is love and God is love. When it's dark, be the sun. I am Khaled Khaled, child of God."
The producer later shared Khaled Khaled's album cover, which features Khaled alongside his two sons: Asahd and Aalam. "This my name. This is my legacy. This my COVER. Time to bring MORE LIGHT," he captioned the post. "I have a gift for the world. I can't wait to share it with you. Let's talk tomorrow, are you available?? I couldn't post any pictures of this gift I had to sign an NDA."
Photo: Getty Images