Chrissy Teigen Reveals Where She Wants To 'Chill' With Meghan Markle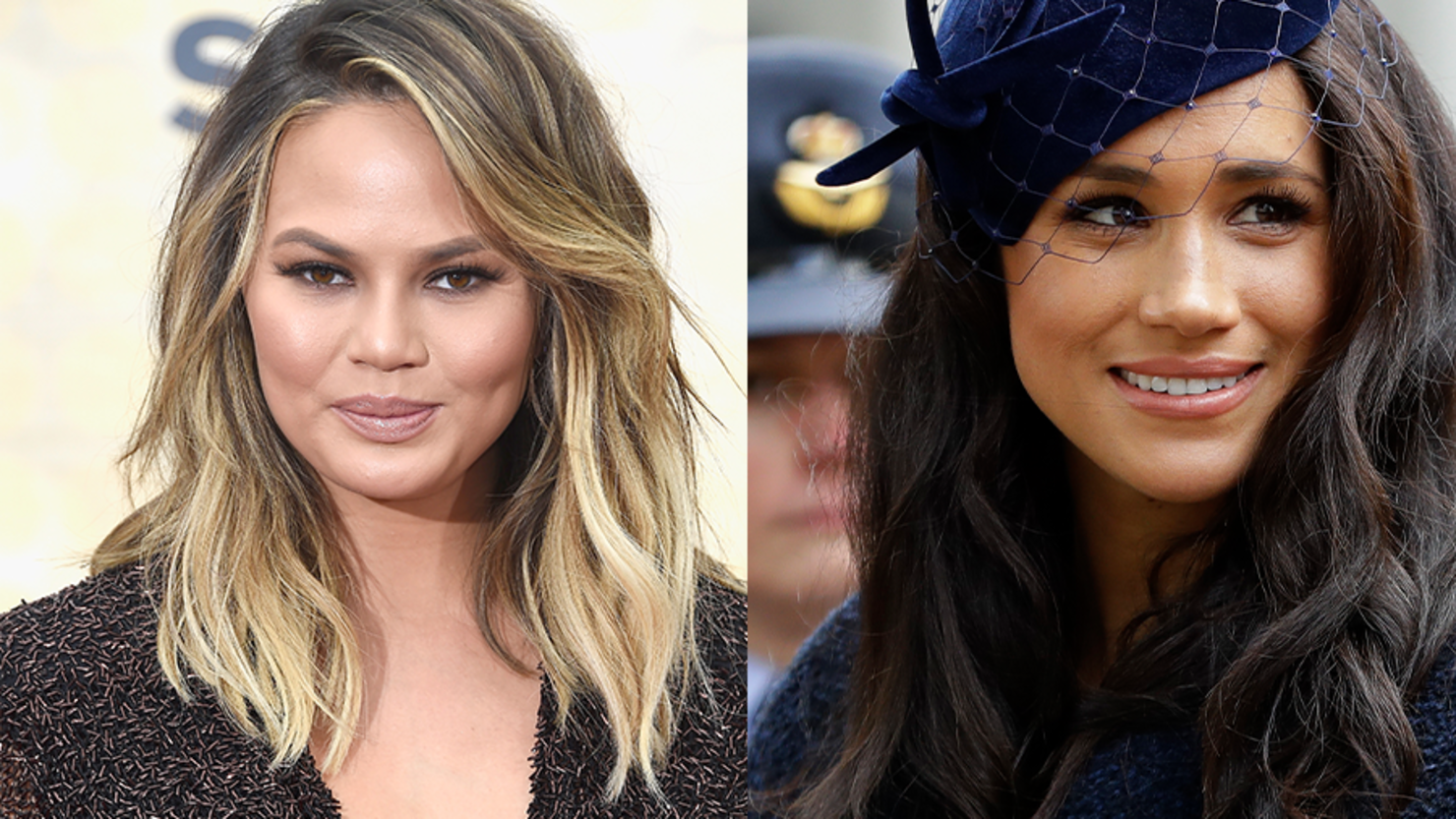 Over the weekend, Chrissy Teigen attended the taping of Global Citizen's VAX LIVE: The Concert to Reunite the World. While chatting with Entertainment Tonight at the event, Teigen talked about reconnecting with her former Deal or No Deal co-star Meghan Markle. The Cravings author revealed where she wants to hang out with the Duchess of Sussex when the pandemic finally comes to an end.
"I feel like our world has just gotten so small, through this whole pandemic and everything," she told the outlet. "We have to go to Montecito and chill in the chicken house. Archie's Cluckin' Hut?"
During Meghan's sitdown with Oprah Winfrey back in March, the Duchess showed off the special chicken coop they have in their yard—Archie's Chick Inn. Meghan, along with Prince Harry, had the coop made for their 2-year-old son.
Teigen recently revealed how she and Meghan got in touch again. After suffering a late-term pregnancy loss in September 2020, Meghan reached out to her former co-star. Though it wasn't publicly known at the time, Meghan had also recently experienced a miscarriage.
"Yeah, she's been so kind to me ever since we connected," Teigen said during an appearance on the Watch What Happens Live! after show. "She had written me about baby Jack. She is really wonderful and so kind — just as kind as everyone says she is."
Meghan's kindness has left Chrissy baffled by the criticism the Duchess of Sussex has received since joining the Royal Family three years ago. "That's why you look at everything and you're like 'My God, what is absolutely wrong with people that they have to make this person out to be so malicious or so crazy?' when it's just as simple as them being as kind as everyone says they are," she said.
VAX Live: The Concert to Reunite the World will be filmed at So-Fi Stadium in Los Angeles, and aired across iHeartMedia radio stations and on the iHeartRadio app, as well as on YouTube and major networks including ABC, CBS and FOX on Saturday, May 8th at 8 p.m. ET.
Photo: Getty