Niall Horan & Anne-Marie Announce New Collaboration 'Our Song'
By Regina Star
May 13, 2021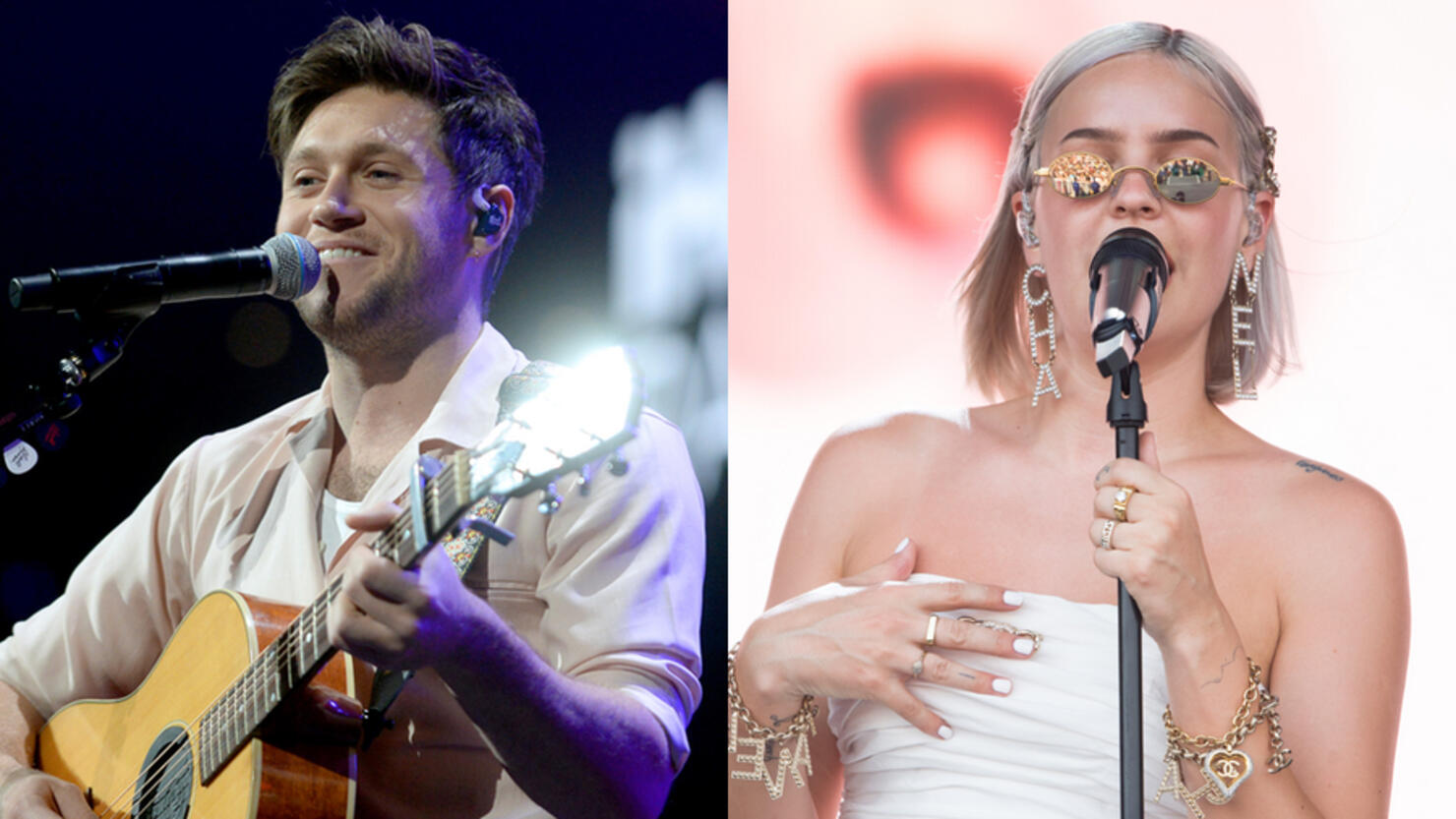 Niall Horan and Anne-Marie will release a new collab this month!
After months of teasing, the "Slow Hands" crooner announced a new duet with the songbird, titled "Our Song," slated to release on May 21.
"It's finally happening ! 'Our Song' with @annemarie comes out next Friday," the One Direction alum, 27, shared on Instagram this morning (May 13) along with a press photo for the track, which appears to depict the Voice UK coach and Horan as a couple.
Horan first hinted at the song earlier this year when he posted another image from the photoshoot for the record back in April, teasing, "It's happening."
Anne-Marie added, "WE'VE KEPT YOU WAITING LONG ENOUGH!! 'Our Song' with one of my favourite humans @niallhoran is coming NEXT FRIDAY!!!!!! 💥💥🎉🎉🎉 Ahhhhhhh CAN'T WAIT FOR YOU TO HEAR IT ✨✨✨"
This announcement will mark Horan's first song to release this year and his first collaboration in almost a year since featuring on Ashe's sad summer jam, "Moral of the Story." The pop star's latest effort came in March 2020 with the arrival of his sophomore album, Heartbreak Weather, which included jams like "Put a Little Love on Me" and "No Judgement."
As for the British singer-songwriter, "Our Song" will be the latest in a string of new collaborations Anne-Marie has unveiled this year after "Way Too Long" and "Don't Play."
Photo: Getty Images