Vanessa Bryant Accepts Hall Of Fame Honor On Behalf Of Kobe Bryant: Watch
By Regina Star
May 16, 2021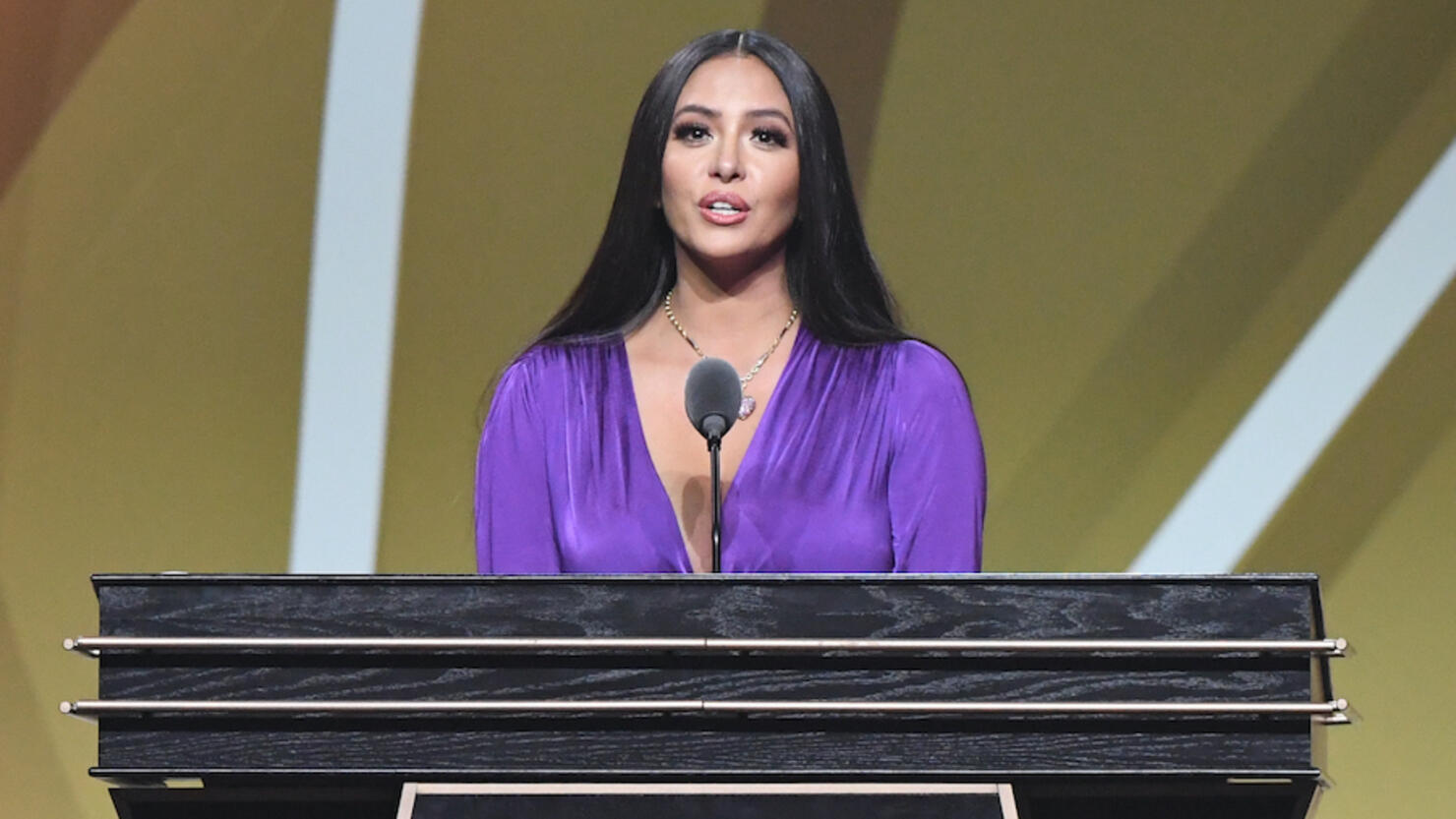 Vanessa Bryant delivered an emotional enshrinement speech in honor of her late husband Kobe Bryant's induction into the Naismith Memorial Basketball Hall of Fame.
The 39-year-old mother of four paid tribute to the Los Angeles Lakers legend during the ceremony on Saturday (May 15) in Springfield, Massachusetts, where Vanessa was introduced by Kobe's friend, NBA icon Michael Jordan.
"Last February, I called Michael and asked if he would introduce Kobe tonight and he graciously accepted. Thank you for being here, Michael. Kobe admired you, this means so much to us," Vanessa started, according to PEOPLE.
"I used to avoid praising my husband in public because I felt like he got enough praise from his fans around the world and someone had to bring him back to reality," she continued.
"Right now, I'm sure he's laughing in heaven because I'm about to praise him in public for his accomplishments on one of the most public stages. I could see him know, arms folded, with a huge grin saying, 'Isn't this some s—t?' He's still winning."
As Vanessa recalled, Kobe — who died with his 13-year-old daughter, Gianna, in a tragic helicopter crash in January 2020, had been looking forward to the unforgettable moment. "Gigi would be so proud to watch her daddy get enshrined in the Basketball Hall of Fame. I know Kobe was looking forward to being here," she said.
"There will never be anyone like Kobe. Kobe was one of a kind," Vanessa added. "He was special, he was humble off the court but bigger than life. … To all those who helped him get here, you know who you are and I thank you on his behalf."
Watch Vanessa Bryant's full speech above.
Photo: Getty Images